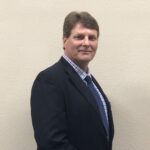 Gregg Stone, Pensacola FL
For about the past year and a half, a voice has been speaking louder than it ever has before. It began to speak of issues such as fear, destruction, anxiety, depression, and division. Everything in our world has seemingly been turned upside down. This voice coined a new phrase: "Welcome to the new normal." That speaks of a new way of conducting our lives. The routine of work, school, church, and social life has been drastically altered.
I have heard preachers, evangelists, teachers, and scholars say, "America needs to repent, and the world needs to repent," and, while I agree that is true, I also believe during this time that God has been speaking to and preparing the church. In the last year and a half, I have heard more reports and have seen more videos and pictures of people getting baptized, receiving the Holy Ghost, getting out of their comfort zones, and getting involved in the work of God than I think I have ever seen before in my lifetime.
The New Normal
Here is what I believe God is speaking to the church: "Welcome to your new normal!" This "new normal" is not necessarily related to masks, social distancing, or fear, but the new normal of Apostolic revival. I believe we are headed to a dimension that we have never been before. I believe we are going to see things we have never seen before. I believe we are going to see miracles, signs, and wonders such as we have never seen before. No, it may not be happening exactly the way we thought it would, but it is happening, and we can all be a part of this through three key elements: expectation, vision, and advancement.
Growing on Purpose
2 Corinthians 5:17 states, "Therefore if any man be in Christ, he is a new creature: old things are passed away; behold, all things are become new."
The word "expectation" means, "something expected or something looked forward to." It's a goal that you want to achieve. The word "vision" means "something that you see or dream." A vision is a practical guide for creating plans, setting goals, and keeping you focused and working together in unity. But for that to happen, to achieve that dream, there must be advancement! 
Growth or advancement is not accidental. It has to be on purpose; it has to be intentional. You do not grow spiritually on accident. Far too many times, I've seen people get mad at God or blame the church because they say that "nothing changes" in their lives. Yes, they go to the altar and pray through, but then they go home and do the same things, make the same bad decisions, and don't do anything to make necessary changes in their lives. Then, they get mad because nothing changes. It is extremely important to remember that whatever choices you make decide your consequences.
When you look at the caterpillar and the butterfly, you see the results of the transformation process. Does a caterpillar have to change? No, it absolutely does not have to change. However, a caterpillar gets to a stage in its life that it must molt or pupate, and if it doesn't, it will eventually stop eating and die. This is most commonly caused by a deficiency or an illness. It starves to death.
By the same token, does a person have to be spiritually transformed? No, he does not, but if that person fails to take the necessary steps to grow, the same thing will happen to him. Spiritually, he will die. If you want things to be different in your life, the number-one thing you need to change is not someone else, your job, your circumstances, your environment, your relationships, or your income. That number-one thing that must change is YOU. In fact, there are three distinct things that God will not do for you: 1) He will not make your decisions for you. That is left entirely up to you. 2) God will not fix your attitude. You have to take steps to change it. Last but not least, 3) He will not take charge of your character. You have free will to make your own decisions. Neither God nor the devil can make you do anything. "The devil made me do it" is not a valid reason for doing anything, You are a product of your own choices.
Richard Armstrong and Edward Watkins tell the story of a biologist's experiment with "processional caterpillars." They are the most destructive species to pine and cedar trees in certain parts of the world. On the rim of a clay pot that held a plant, he lined them up so that the leader was head-to-head with the last caterpillar. The tiny creatures circled the rim of the pot for a full week. Not once did any one of them break away to go over to the plant and eat. Eventually, all caterpillars died from exhaustion and starvation. The story of the processional caterpillars is a kind of parable of human behavior. Too many times, people are reluctant to break away from the rhythmic pattern of daily life. Some people don't change because it's easier not to. 
Metamorphosis
The process of the caterpillar and the butterfly is quite unique, to say the least. After mating with a male, the female butterfly must go in search of a plant on which to lay her eggs. Because the caterpillars that will hatch from her eggs will be very particular about what they eat, she must be very particular in choosing a plant. She can recognize the right plant species by its leaf color and shape. Just to be sure, however, she may beat on the leaf with her feet. This scratches the leaf surface, causing a characteristic plant odor to be released. Once she is sure she has found the correct plant species, she will go about the business of egg-laying. When each egg hatches, the caterpillar will start his work and eat the leaf he was born onto. This is really important because the mother butterfly needs to lay her eggs on the type of leaf the caterpillar will eat. Each caterpillar type likes only certain types of leaves. Since they are tiny and cannot travel to a new plant, the caterpillar needs to hatch on the kind of leaf it wants to eat. That's powerful! If she lays her eggs on the wrong leaf, there will be no reproduction and the caterpillar will die. This is representative of the power of the Word of God. That's why we need to preach truth, because truth is what sustains and causes growth. We have to build on the right foundation. With everything that is going on in our world today, we need to hold onto and preach the Apostolic doctrine unashamedly. This world and the diverse, evil cultures that are rising up are not ashamed to speak their humanistic and demonic beliefs, so, the church should not be ashamed to speak the truth of God's Word in love. The church cannot be silent. The lines have been drawn in the sand; there cannot be any more riding of the fence. If you are a true Apostolic, the world will know it.
If you want to win souls and reproduce spiritually, you must transform. A caterpillar cannot reproduce! Insects go through stages, culminating in the final "image." The adult insect is distinguished by its precursor stages in that only it can reproduce. So, caterpillars can totally live a long, full, and wholesome life, but they can't have descendants until they transform into a butterfly or moth. Simply attending church all our lives is not enough. An adult butterfly serves only one purpose: to reproduce. If we want to reach the lost, if we want to reproduce spiritually, we must transform!  We must advance. We must grow. We must take the necessary steps and develop a growth plan for our lives. Remember, you don't grow by accident; it must be on purpose! Change is inevitable, but growth is optional. Not everyone who grows old grows up. 
What are you feeding yourself? When you begin to develop positive habits, you create an atmosphere for God to change and transform you. It is like we are allowed to grow in our own little God-made "greenhouse." A greenhouse is a controlled environment that offers the best atmosphere to grow plants in. We can create an environment around us that will enable God to work on us, to change and transform us from the inside out.
Colossians 3:10 says, "And [we] have put on the new man, which is renewed in knowledge after the image of him that created him." This same theme is stated in 2 Corinthians 3:18, "But we all, with open face beholding as in a glass, the glory of the Lord, are changed into the same image from glory to glory, even as by the Spirit of the Lord." 
The Vision
Butterflies and caterpillars don't just look different; they behave differently, too. One lives in trees, and the other flies. A butterfly's vision is excellent and it can fly with precision. Most importantly, one eats leaves, and the other solely feeds on nectar. I believe God is calling His church to another level. I believe it's time to fly, to feed on the nectar that God has for us.  God's vision for the church is more alive now than it has ever been. We just need to advance! Yes, it's a mess out there (the world), but guess where we live our day-to-day lives? "Out there!" "Out there" is revival; "out there" is soul winning; "out there" is advancement! I love the "in here" (the church), but God loves the "out there" too! It's not His will that any should perish. 
The stage is set and there is no limit on what God can do. I'm expecting something (expectation); I've set my sight on it (vision); but now I must move (advancement) toward it to see it come to pass! In Philippians 3:13, Paul said, "Brethren, I count not myself to have apprehended: but this one thing I do, forgetting those things which are behind, and reaching forth unto those things which are before." The world is desperate for change, and they will do just about anything to see it happen. It is time for us as a church to rise up and be the salt and light that God has called us to be and transform our generation by being transformed by our God.
Gregg Stone is an ordained minister with the UPCI. He and his wife, Sharron, and son, Dillon, attend First Pentecostal Church in Pensacola, Florida, where they are leaders of the Life Connect Class on Sunday mornings. Bro. Stone is a writer for the IBC Perspectives magazine. He is the Campus Administrator for their church's local Purpose Institute Campus. Bro. Stone is also a creative designer and an artist, being in charge of set design and construction for his church's production of Emanuel. He has been involved in various aspects of ministry, from taking out the garbage, to Youth Leader, Sunday School Director, and Assistant Pastor.