THE GOD OF IMPOSSIBILITIES Transcribed by Linda Schreckenberg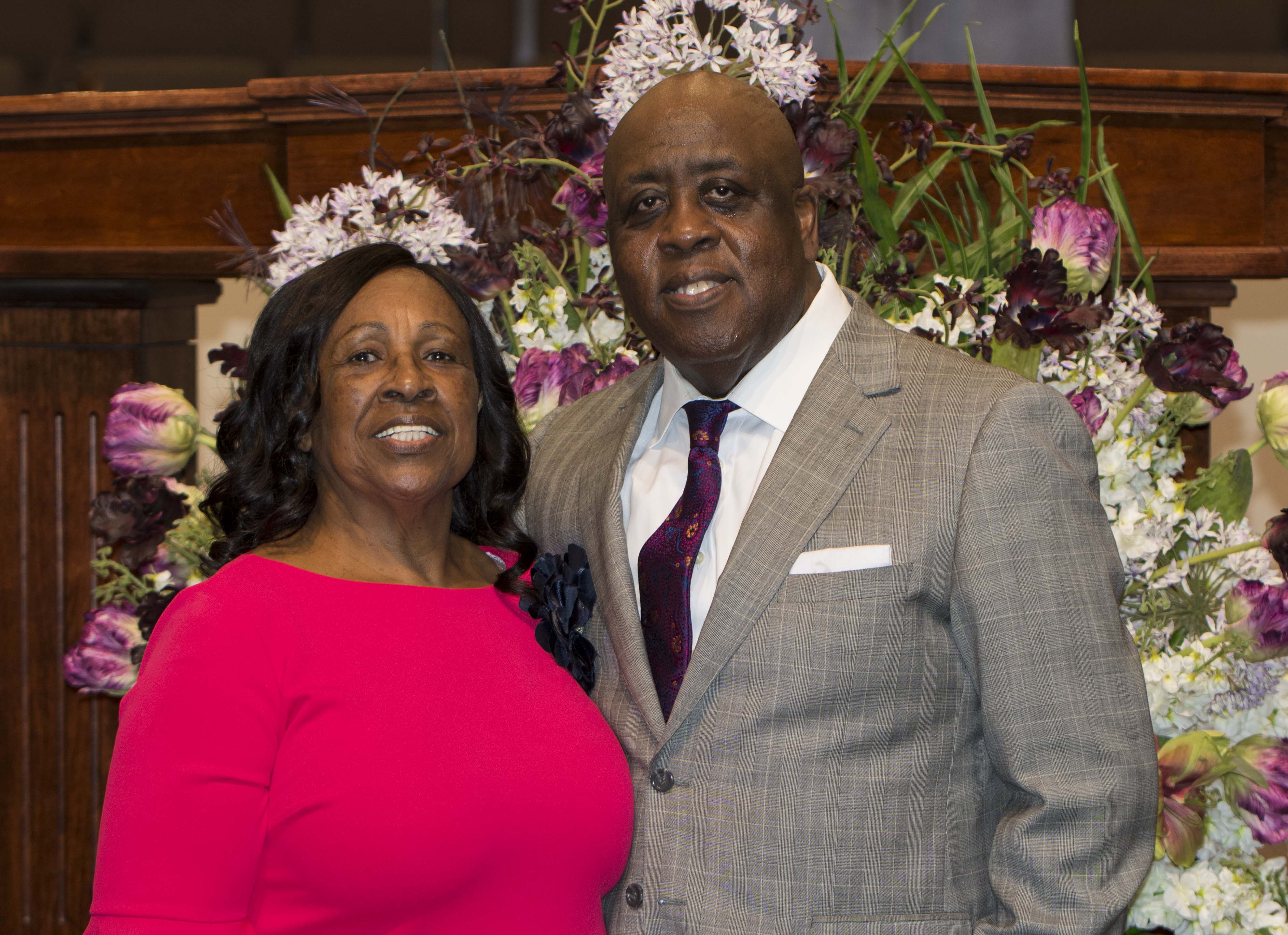 "Ah Lord God! behold, thou hast made the heaven and the earth by thy great power and stretched out arm, and there is nothing too hard for thee: Thou shewest lovingkindness unto thousands, and recompensest the iniquity of the fathers into the bosom of their children after them: the Great, the Mighty God, the Lord of hosts, is his name, Great in counsel, and mighty in work: for thine eyes are open upon all the ways of the sons of men: to give every one according to his ways, and according to the fruit of his doings:" Jeremiah 32:17-19
There Is Nothing Too Hard For God
It was our God that made the heavens and the earth by His great, powerful, outstretched arm and capable right hand. If He can do that, then we must conclude that there is nothing too hard, nothing too difficult, neither is there anything impossible for Him.
The majesty of our God is limitless, and He has all power. In Genesis 18, when God told Abraham that they would have a son in their old age, Sarah laughed, and Abraham was doubtful. Then, the angel asked, "Is anything too hard for the LORD?" There is nothing too hard for our God. He is the God of impossibilities.
My friend, there are over thirty thousand promises in the Bible, and God will keep His Word. If our God has made you a promise, He cannot lie, and there is no promise He cannot keep. There's no prayer too hard for Him to answer. Jesus said in Matthew 21:22, "And all things, whatsoever ye shall ask in prayer, believing, ye shall receive." When you ask in prayer and believe, you'll receive. There is no problem too hard for God to solve. He specializes in things that seem impossible. Now God may not solve your problem the way you want Him to, but there's no problem too hard for Him to solve. He will keep His promises. If we pray, there is no prayer He can't answer and no person too hard for Him to save. He can save anyone, anywhere, at any time.
Don't give up on your family. Don't give up on your kids, your friends, and your co-workers, because we believe what Job said: "I know that thou canst do everything…" (Job 42:2) Let us be careful that we do not put a limit on Almighty God. There's nothing too hard for God. But we can limit Him and bind His hand in our life if we have an unwilling spirit and a bad attitude, and are not willing to accept "no" as an answer. If we are full of pride and have an arrogant or selfish attitude, that causes God to turn a deaf ear to our request. So, humble yourself before the God of impossibilities.
Don't Be Weary In Well Doing
"And, let us not be weary in well doing: for in due season we shall reap, if we faint not." (Galatians 6:9) Here we are in 2021, and the virus is still spreading, the political arena is out of control, but we should not be overcome by what we hear and see.  Our God has unlimited power.  There is no closed door that He cannot open. There is no situation He cannot overcome, so let us be careful to stay the course.
Sometimes our prayers aren't answered because of our attitude, a spirit of unconcern, or unconfessed sins. Unbelief is devastating, because it blocks our faith and closes the window to the supernatural.
Jesus was in His home town but could not heal many people, because they were filled with unbelief. We must believe He is the God of impossibilities if we are to see the impossible done in our day.
God Wants To Get Glory Out Of Our Lives
"Then Nebuchadnezzar spake, and said, Blessed be the God of Shadrach, Meshach, and Abednego, who hath sent His angel, and delivered His servants that trusted in Him, and have changed the king's word, and yielded their bodies, that they might not serve nor worship any god, except their own God.  Therefore, I make a decree, That every people, nation, and language, which speak anything amiss against the God of Shadrach, Meshach, and Abednego, shall be cut in pieces, and their houses shall be made a dunghill: because there is no other God that can deliver after this sort. Then the king promoted Shadrach, Meshach, and Abednego, in the province of Babylon." (Daniel 3:28-30)
There will be times when God will not take us out of the path of trouble. Rather, He may choose to see us through to the other side. He wants to get glory out of our lives, so we must ask ourselves a question: "What gives more glory to God; keeping us from the trials, troubles, and temptations, or delivering us though the fiery furnace unharmed?" God used this test and trial to show how great His power was. He was well able to protect them in the mist of the fire and deliver them untouched, unharmed, and without the smell of smoke on their person. I know we have had some great losses and sickness, but what if this is our fiery furnace? Rather than ask to be delivered, maybe God gets more glory seeing us thorough instead of taking us out. The people were astonished at God taking them through the fiery furnace!
Daniel had enemies who sought to find fault in him and his God. They persuaded the king to pass a thirty-day law that no prayers could be made to any deity but to the king himself. Daniel continued to his open his window and prayer eastward three times a day as he did before. As punishment, Daniel was thrown into a den of hungry lions, but God kept him all night.
"Then the king arose very early in the morning, and went in haste unto the den of lions. And when he came to the den, he cried with a lamentable voice unto Daniel: And, the king spake and said to Daniel, O Daniel, servant of the living God, is thy God whom thou servest continually, able to deliver thee from the lions?" Daniel 6:19-20
Daniel walked out unharmed, God was glorified, and Daniel was promoted. Then, in Daniel 6:24 the Scripture says, "And the king commanded, and they brought those men which had accused Daniel, and they cast them into the den of lions, them, their children and their wives; and the lions had the mastery of them, and brake all their bones in pieces or ever they came at the bottom of the den."
I'm doubting that we will be confronted or challenged with similar circumstances. However, at some point in our walk with God, we will be put to the test with both a fiery furnace and a den of lions. It was a test of their faith, trust, and patience. God waited until the situation seemed impossible, and then He showed up as the God of impossibilities.
God Will Show Up And Show Out
"And Moses said unto the people, Fear ye not, stand still, and see the salvation of the LORD, which he will shew to you today: for the Egyptians whom ye have seen today, ye shall see them again no more forever. The LORD shall fight for you, and ye shall hold your peace." (Exodus 14:13-14)
After forty years of Egyptian captivity and slavery, God sends Moses to free His people. After each plague and each miracle, God makes Pharaoh's heart harder. As I'm reading the text, I'm thinking, "Wait God, whose side are you on? Things should be getting better, not worse!" I have noticed that in the midst of trouble, things can go from bad to worse, especially when we begin to pray. When God begins to move, oftentimes things will go crazy. Then the voice of the enemy comes: "Where is God?" We begin to feel like Job. "Behold, I go forward, but He is not there; and backward, but I cannot perceive Him. On the left hand, where He doth work, but I cannot behold Him: He hideth Himself on the right hand, that I cannot see Him: But He knoweth the way that I take: when He hath tried me, I shall come forth as gold." Job 23:8-10
Everyone says, "But…" Wait a minute! Hold up, stand still, and see the salvation of the Lord! God shows up! It's not over yet! I feel my help coming on! I know my God will show up and show out, in His time, because He is the God of impossibilities.
The Pit of Despair
 "O LORD my God, I cried unto thee, and thou hast healed me. O LORD, thou hast brought up my soul from the grave: thou hast kept me alive, that I should not go down to the pit. Sing unto the LORD, O ye saints of His, and give thanks at the remembrance of His holiness. For His anger endureth but a moment; in His favour is life: weeping may endure for a night, but joy cometh in the morning." (Psalm 30:2-4)
David was in darkness and felt close to death in whatever he was facing. He says the Lord brought him up from the grave or the shadow of death. He gives glory to God for saving him from the pit of despair and keeping him alive. I don't know about you, but I can think of a few times like that, when I didn't know God. I was doing my thing, and it got me into trouble. I should have been dead a long time ago, but God! Lift up your hands and remember. "But God! I was sick! But God!" The psalmist reminds us there are times or seasons when trouble and weeping may endure for a night, but joy will come in the morning.
"It is of the LORD'S mercies that we are not consumed, because his compassions fail not. They are new every morning: great is thy faithfulness." (Lamentations 3:22-23) Trouble may come in the night or a dark season, but joy will bring a new season.
In Thyatira, a chain of events led to Paul and Silas being beaten with many stripes and cast into prison.  The jailer of the prison, "Who, having received such a charge, thrust them into the inner prison, and made their feet fast in the stocks. And at midnight Paul and Silas prayed, and sang praises unto God: and the prisoners heard them. And suddenly there was a great earthquake, so that the foundations of the prison were shaken: and immediately all the doors were opened, and every one's bands were loosed." (Acts 16:24-26) They shackled them physically, but they did not bind their voice. They started to sing in the midnight hour, and the foundation of the prison was moved. Every door was opened and every man's chains loosed. It was the dawn of a new day with new mercies, new grace and new faith. They may try and bind our hands or where we go, but no one can stop our praise and worship.
Let me close with this; while working on this sermon, I received this text from a saint: "Did I not keep Daniel in the lion's den? Did I not keep Shadrach, Meshach and Abednego in the fiery furnace? So, I will keep my people in the midst of turmoil and trouble."
It may be late in the midnight hour, but brand-new mercies, compassions and power are coming to us.  We are about to enter into the throne room, so get ready to meet the God of impossibilities.
Rev. Sam Emory, along with his lovely wife, Shirley, has pastored Apostolic Tabernacle in Merced, California since 2006, after evangelizing for ten years. Apostolic Tabernacle is a thriving, ethnically diverse, all-nations church that places a strong emphasis on discipleship and vision. They have five local campuses, five campuses in Thailand, and a missionary campus in Uruguay.