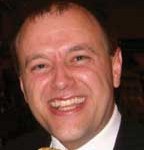 John 17:24 says, "Father, I will that they also, whom thou hast given me, be with me where I am; that they may behold my glory, which thou hast given me: for thou lovedst me before the foundation of the world." How do we show this does not point to a preexistent eternal son? 
Here is where removing a text from its context results in a contorted interpretation that is based on trying to see the trinity in this verse. One of the most basic mistakes our trinitarian friends make is to read the NT from their theological bias of "looking for the trinity." The proper hermeneutical or interpretive approach is to understand this in context with the OT revelation of God as our interpretive lens.
In context, John 17:1-3 speaks of Jesus praying. Remember, this is a fundamental problem for trinitarians. J. Vernon Magee, a trinitarian scholar, as well as others, have pointed out this must be Jesus as man praying. For, Magee says, "If one god prays to another god he un-gods himself." One co-equal person in the trinity cannot be praying to another because prayer is a petition or request for help from a higher source of power. That's why Hebrews 5:7 shows Jesus only prayed "in the days of His flesh." So the context must be speaking of the man Jesus, not a so-called eternal son.
How did Jesus the man then have glory before the foundation of the world? It is simple. As Christ the anointed or empowered One who was to become the Messiah.
But when did the Son exist physically? We know God had the "glory" of the man in view from eternity past. That's why Scripture says the lamb was slain "from the foundation of the world." But the Son wasn't eternally slain. So when did the Son come? In Gal. 4:4, Paul writing under the inspiration of God tells us, "But when the fulness of the time was come, God sent forth his Son, made of a woman, made under the law." Further, Heb. 1:5 shows the same, "For unto which of the angels said he at any time, Thou art my Son, this day have I begotten thee? And again, I will be to him a Father, and he shall be to me a Son?" This points to the specific time the plan or "logos" (John 1:1) would come. It was when the one God robed Himself in flesh and entered the world as man at Bethlehem (John 1:14). The point is, the context is speaking of the man Jesus as true humanity coming into the world to win the battle as man. This plan was God ordained from eternity past and that's the glory spoken of. Not an eternal Son, that's a non-biblical term, but the man who would be born and die, the son of God.