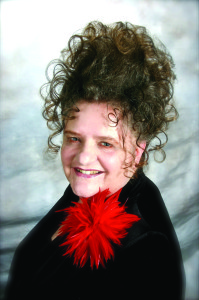 The Word of God is the sword of the Spirit! My challenge to everyone I minister to through teaching, counseling or writing is that we must "live" in the Word of God daily. "How can a young man/woman stay pure? By obeying the Word of God" (Psalm 119:9). If we feed on the Word of God daily and pray in the Holy Ghost, we will have the strength to be holy as He is holy!
Many will say, "It's so much harder for our young people today to remain sexually pure." I totally disagree with this statement. The Holy Ghost in us is the same yesterday, today and forever! The problem is choice. What we choose to feed – the flesh or the Spirit – is what will control us. When we are full of His Spirit, we will not fulfill the lust of the flesh.
Our environment can influence us only if we allow it. When we realize how special we are to God, we will not sin. We will allow God to rule and reign in our hearts. The basis for sin is our selfishness that is from Satan. Get the youth of your church into Bible study. A survey was taken across America a few years ago that proved the youth groups that were growing were the ones that made Bible study the center of their activities. Youth are seeking truth. They are sick of hypocrisy!
Go to www.carolclemans.org – read "about me," read over 280 articles based on the Word of God. My heartbeat is sharing God's truth in teaching, counseling and writing to help others grow and heal spiritually, emotionally and relationally.
Carol Clemans is a Certified Pastoral Counselor providing nationwide counseling by phone/Skype (636) 448-0121. She speaks for churches and conferences being a Bible teacher for 50 years. Refs: Pastor Daniel Batchelor, Dupo, IL & Supt. David Tipton Jr., Raymond, MS.