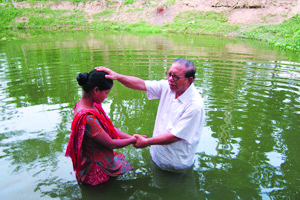 Thousands Turn from Islam to Embrace Christianity
As the Islamic State tries to overrun Syria and Iraq, thousands are reportedly turning away from the extremist values and finding Jesus.
"I was a devote Muslim and often preached, but there was something missing. There was something empty about Allah and the Quran. Jesus appeared to me in a dream and open my eyes… what has missing was His love and peace," said Iraqi Barazan Azeezi to The Christian Post.
Azeezi said he started to read the bible.
"I used to be a violent person internally and I was always afraid of Allah. I kept following instructions to satisfy him; however, as I read the Bible I began to love the one true God and see His truth," he said.
The community typically marks Muslims who convert to Christianity as outsiders; others are killed for their faith.
"In the beginning, my family thought I was joking and claimed that I was going mad. After months of debates, they started to threaten to kill me… It was God's grace that helped me overcome the fear," Azeezi said.
Reportedly, some Islamic State fighters are also telling stories of meeting a man who healed them. They then come to accept Jesus.
"A decade ago, we would all hear when even one Muslim came to Christ in Lebanon or Syria. Now there are so many we cannot keep count," a humanitarian worker told The Christian Post.
Publication date: August 3, 2015
——-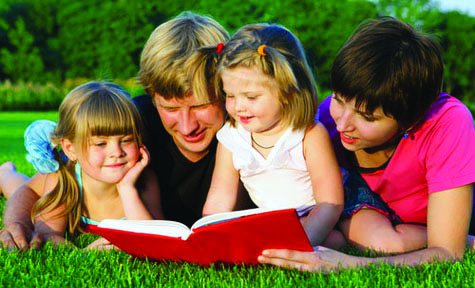 Good Families are Unfair?
Equality is one of the watchwords of our time. It's invoked in nearly every political, ethical, and social discussion. And lately, it's gone completely off the rails. Two philosophers recently profiled by Australia's ABC network have taken this already runaway definition of equality to a whole new level.
Professors Adam Swift of the University of Warwick and Harry Brighouse of the University of Wisconsin, Madison think they've found the root source of inequality in society: the family.
Social scientists have long known that loving families with two parents confer an enormous advantage on children. Evidence shows these kids are more likely to attend college, less likely to suffer or perpetrate abuse, less likely to do drugs or cross the law, and have a higher likelihood of passing on these advantages to their own children. You would think this would make us want good families in our society. But Swift and Brighouse don't think that's fair.
"If the family is this source of unfairness in society," says Swift, "then it looks plausible to think that if we abolished the family there would be a more level playing field."
Now happily, Swift and Brighouse recognize that abolishing the family altogether would be going overboard. So their alternative is to hobble intact families—especially those with means—by prohibiting private school, inheritance, summer camp, and other "purely economic means" of conferring advantage on children. And since bedtime stories also give kids a leg-up in life, they think you should "occasionally" feel bad about reading to your kids, too.
While most sane people would look at healthy families and think, "every kid should live like this," these philosophers say, "no kid should live like this."
Who would expect this type of thinking from tenured scholars? Our response to the God-orchestrated advantages that loving, intact families give their kids should be to rebuild a family-centered culture, and that's what the church has done throughout history: proposed the good of family to the world, helped restore lives broken by broken homes, and encouraged families to open their homes to orphans and others in need.
——-
NEWS IN BRIEF
In comments likely to enhance his progressive reputation, Pope Francis has written a long, open letter to the founder of La Repubblica newspaper, Eugenio Scalfari, stating that non-believers would be forgiven by God as long as they followed their consciences. Responding to a list of questions published in the paper by Mr Scalfari, who is not a Roman Catholic, Francis wrote: "You ask me if the God of the Christians forgives those who don't believe and who don't seek the faith. I start by saying – and this is the fundamental thing – that God's mercy has no limits if you go to him with a sincere and contrite heart. The issue for those who do not believe in God is to obey their conscience.  "Sin, even for those who have no faith, only exists when people disobey their conscience."
Archaeologists in a Palestinian city in Israel have uncovered the ruins of a city that was once home to Goliath the giant. The archaeologists have unearthed a huge gate and a fortified wall in the modern-day city of Tell es-Safi. They believe the gate and wall to be part of "the lower city of Gath," a Philistine metropolis of the ancient world. The Philistine city is described in the Bible as being the home of Goliath, the giant who threatened the nation of Israel and was felled by a stone from future king of Israel, David's sling. The archaeologists uncovered the city of Gath's wall and massive gate while they were digging trenches to unearth the city's fortifications.
——-
Frito-Lay Introduces Rainbow Doritos
Taste the rainbow? Doritos is taking a page from Skittles' book. The brand, owned by Frito-Lay, is offering rainbow-colored Doritos for those who donate to the "It Gets Better Project," a nonprofit that assists LGBT youth.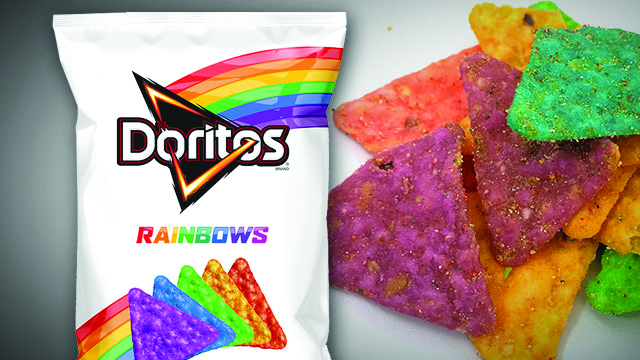 At minimum, you must donate $10 at www.ItGetsBetter.org/DoritosRainbows to be mailed a bag of limited edition Doritos Rainbows chips, which come in the Cool Ranch flavor.
"Doritos supports the bold lives our fans lead—all of them," the company wrote on the It Gets Better site.
One reader commented: "I think I will avoid purchasing Frito-Lay products from now on.  They can choose who they want to support, but so can I."
——-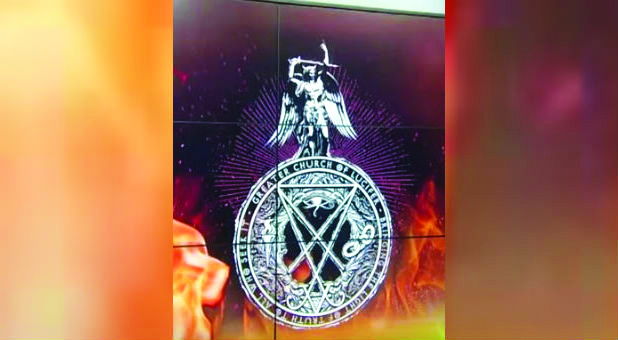 First 'Greater Church of Lucifer' to Open Doors in Texas
A recent church plant in Texas is stirring controversy across the country, as the Greater Church of Lucifer prepares to open its doors.
"The Greater Church of Lucifer is a foundation for the unique individual who dares to illuminate the inner-light of the Black Flame," according to their website. "As individuals, we seek to express our insight towards attaining apotheosis, Lords of our spiritual and carnal world. As a foundation, GCOL seeks to inspire the few in the masses towards self-excellence and change."
GCOL Co-President Michael Ford tells a local news outlet, though, that the Lucifer practitioners are misunderstood and that they are not worshipping the devil.
GCOL founder "Jacob No" says services are not what most might connote with a church-going experience. "We do not have a preacher," he says. "We do not have somebody saying, 'This is the way it has to be, you have to live this way.' We're giving a platform for people to explore themselves with ultimate freedom."
Since announcing their opening, the Luciferian church has already engaged in a bit of spiritual warfare with Christians from around the country. One person placed the Lord's Prayer on the church's doorstep, and the Luciferians say the message was soaked in "holy water or oil."
——-