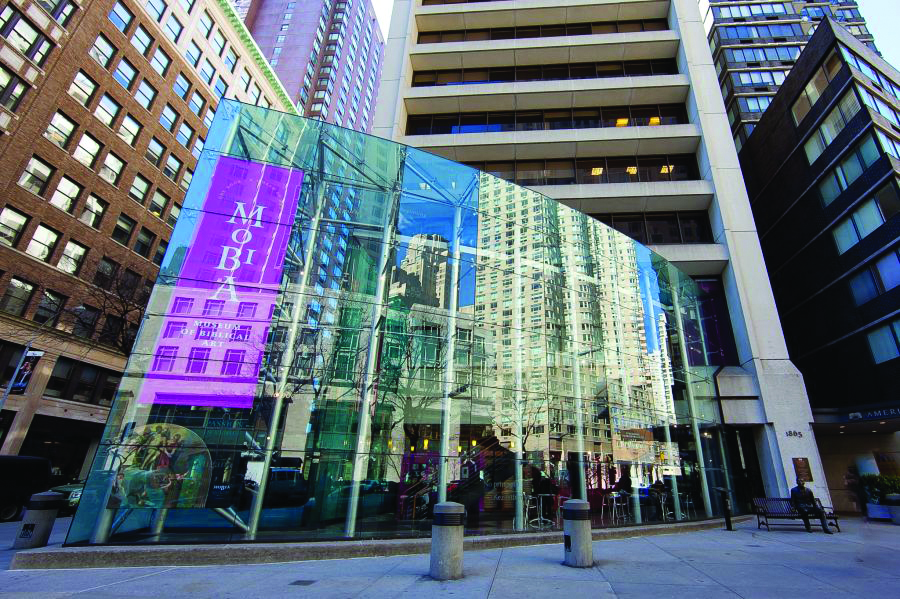 Unique Bible Museums in U.S.
In a few years, families won't be limited to exploring presidential monuments or walking along the National Mall on vacations to Washington, D.C. They'll also have access to a new Bible museum, scheduled to open in 2017, just a few blocks from some of America's most famous tourist attractions. The project is sponsored by the family that owns Hobby Lobby. Its nonprofit organization, Museum of the Bible, also funds a traveling exhibit of biblical artifacts and a Bible curriculum for high school students.
"The development of a Bible museum has long been a dream of the Oklahoma-based Green family," the New York Times reported. The family patriarch spent the last five years acquiring a collection of ancient Torahs, papyri and Bibles likely worth "hundreds of millions of dollars."
Although plans for the museum's exhibits have not been released, the Times explained that "the traveling show of Mr. Green's collection offers some clues. It included theatrical experiences such as hologram re-creations of biblical scenes, re-enactments of 4th-century monks transcribing the Bible by candlelight and a multimedia 'Noah's ark experience.'" Further clues can be found in the Bible exhibits already in operation. Check out these unique sites across the country, which range from scholarly to colorful:
1. Museum of Biblical Art, New York City, NY — Although New York City's Museum of Biblical Art (MOBIA) is best known for its exhibitions of biblically inspired art, it also houses the American Bible Society's rare Bible collection. Almost 200 years in the making, the collection encompasses early Greek and Hebrew manuscripts of the text and later translations. MOBIA often complements its exhibitions with installations of the books to describe the role of the Bible in Western culture and its influence on visual art.
2. Dunham Bible Museum, Houston, TX — Houston Baptist University laid the groundwork for the Dunham Bible Museum in 1997 by purchasing a collection of Bibles and Christian books from an entrepreneur in Indiana. Seventeen years and several Bible donations later, the museum offers the opportunity for students and tourists alike to explore "the Bible's influence and importance in history, government, education, literature, law and culture."
3. Library of Congress Bible Collection, Washington, D.C. — Even casual biblical scholars should be excited to view this library's Gutenberg Bible, which is considered one of the world's most famous books. Although five other complete copies are held in U.S. libraries, the Library of Congress illustrates the book's significance by comparing its printed pages to one of the last handwritten Bibles.
"In the Great Hall of the Library of Congress, two monumental Bibles face each other as if in dialogue: one, the Giant Bible of Mainz, signifies the end of the handwritten book, and the other, the Gutenberg Bible, marks the beginning of the printed book and the explosion of knowledge and creativity it would engender," the exhibition's website explains.
4. Museum of Biblical Art, Dallas, TX — Opened in 2013, the Charles C. Ryrie Library at Dallas' Museum of Biblical Art houses one of the most respected collections of biblical texts in America. After viewing the paintings and sculptures on display in this site's galleries, guests can enjoy the library's rotating display of notable Bibles. Featured pieces include a first edition of the King James Bible (1611) and the Wycliffe New Testament (1430).
5. Freer and Sackler Galleries, Washington, D.C. — It should be clear that Washington, D.C. deserves more credit for its Bible-based tourist attractions. The Freer and Sackler Galleries, part of the Smithsonian Institute's National Museums of Asian Art, owns yet another impressive collection of biblical texts. Its holdings include the third-oldest Greek parchment manuscript of the Gospels and an early fifth-century Greek parchment containing the books of Deuteronomy and Joshua.
6. The Bible Museum, Goodyear, AZ — Tucked away in an office of a Hampton Inn & Suites, Goodyear's Bible Museum is a hidden gem (emphasis on the hidden.) Free to the public and open 24 hours a day, the collection originated from the same entrepreneur who provided Bibles for the Dunham Bible Museum.
"Among the jewels in the museum's collection are fragments of the Dead Sea Scrolls, a page from a Gutenberg Bible and original copies of the King James Version Bible from 1611," Arizona Central reported.
7. BibleWalk, Mansfield, OH — BibleWalk allows visitors to view Bibles up to 500 years old. But the collection of rare Bibles is far from the main attraction at this Ohio wax museum. "(BibleWalk) has over 300 wax figures in 70 religious scenes, and it was all built by the congregants of the adjacent nondenominational Diamond Hill Cathedral," Roadside America reported.
8. Treasuring the Word, Sevierville, TN — This rare Bible and book museum uses its artifacts to tell the story of the Bible's progression into English translation. Operated by Treasuring the Word Ministries International, the museum is only one part of the organization's larger mission dedicated to "taking the whole counsel of God to the whole world." Like the Green family's Museum of the Bible, Treasuring the Word supports biblical scholars and provides Bible study tools.
——-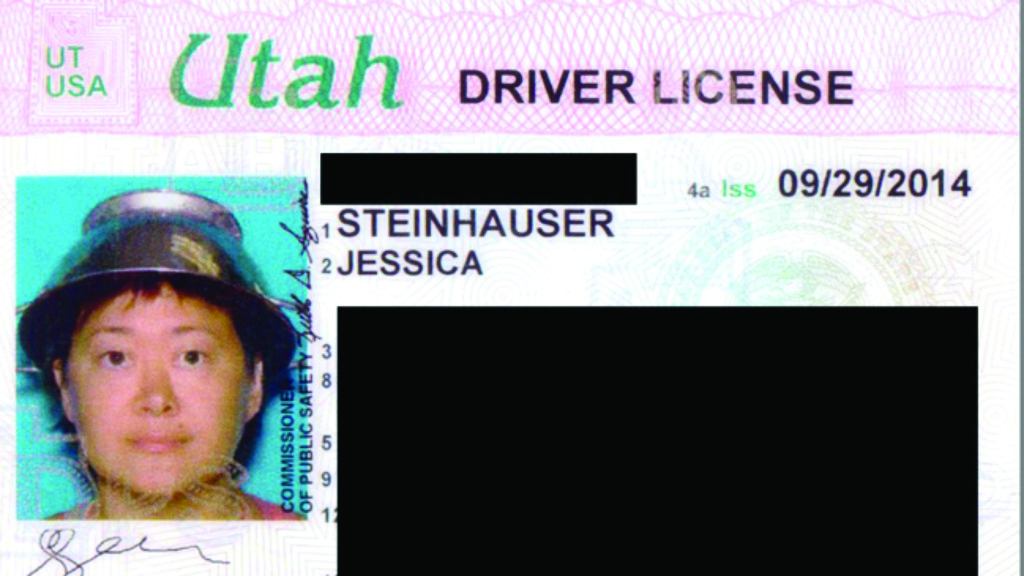 Mockery or Religious Freedom?
If a church's purpose is blatantly satirical, as admittedly is the case with the Church of the Flying Spaghetti Monster, is it entitled to the same First Amendment protections as "real churches"?
These are among the questions raised as a small group of people who whimsically call themselves Pastafarians—a silly play on the name of Jamaican Rastafarians—try to gain some measure of public respect. The movement was born in 2005 as a protest against teaching intelligent design as an alternative to evolution in Kansas schools.
Now a Utah woman has succeeded in getting her driver's license photo taken while wearing a pasta strainer on her head as a religious statement, according to The Associated Press. Asia Lemmon, whose legal name appears on her driver's license as Jessica Steinhauser, said she encountered only brief resistance at the driver's license office when she showed up for her photo with a pasta strainer on her head.
Nannette Rolfe, the director of Utah's Driver License Division, said about a dozen Pastafarians have had their state driver's license photos taken with a similar colander or pasta strainer on their heads in recent years. "As long as we can get a visual of the face, we're fine if they choose to wear the headgear," she told the Associated Press.
Hats and headgear are not allowed for driver's license photos unless they're religious garments, Rolfe said. After the first few Pastafarians came in about two years ago, state officials determined the church is a recognized religion and its members don't require any special paperwork, she said.
——-
Two Pastors Face Charges for Feeding Homeless
Two Florida pastors and a 90-year-old advocate for the homeless have been issued citations from police for distributing food to people in poverty without providing a portable toilet.
Pastor Dwayne Black, Pastor Mark Sims and Arnold Abbott were serving food to the Ft. Lauderdale homeless community when police arrived on the scene. The men now face 60 days in jail and a $500 fine.
Abbott has fed over 1,400 through his non-profit since 1991. He said he cannot afford to provide a portable toilet. "I have tried to abide by their regulations, but we just are not able to provide a port-a-potty. I believe that is the job of the municipality, anyway," Abbott said.
Pastor Sims explained that they are doing something good in the community. "We are simply trying to feed people who are hungry. To criminalize that is contrary to everything that I stand for as a priest and as a person of faith," he said.
Ft. Lauderdale Mayor Jack Seiler holds a firm stance against feeding the homeless. "Providing them with a meal and keeping them in that cycle on the street is not productive," he said.
Abbott said he plans to continue to feed the homeless. "I know that I will be arrested again, and I am prepared for that. I am my brother's keeper, and what they are doing is just heartless."
——-
News in Brief
California has now passed legislation which eliminates the words "husband" and "wife" from state laws. As reported in the Huffington Post, "California's same-sex couples may now be pronounced spouse and spouse after Gov. Jerry Brown (D) signed a bill eliminating outdated 'husband and wife' references from state laws."
Two Los Angeles-area parents say their son's middle school crossed a line when it began teaching the tenets of Islam. For example, the students were asked to write teachings from the Quran. After the principal refused to change the curriculum, the parents pulled their young son out of the class.
——-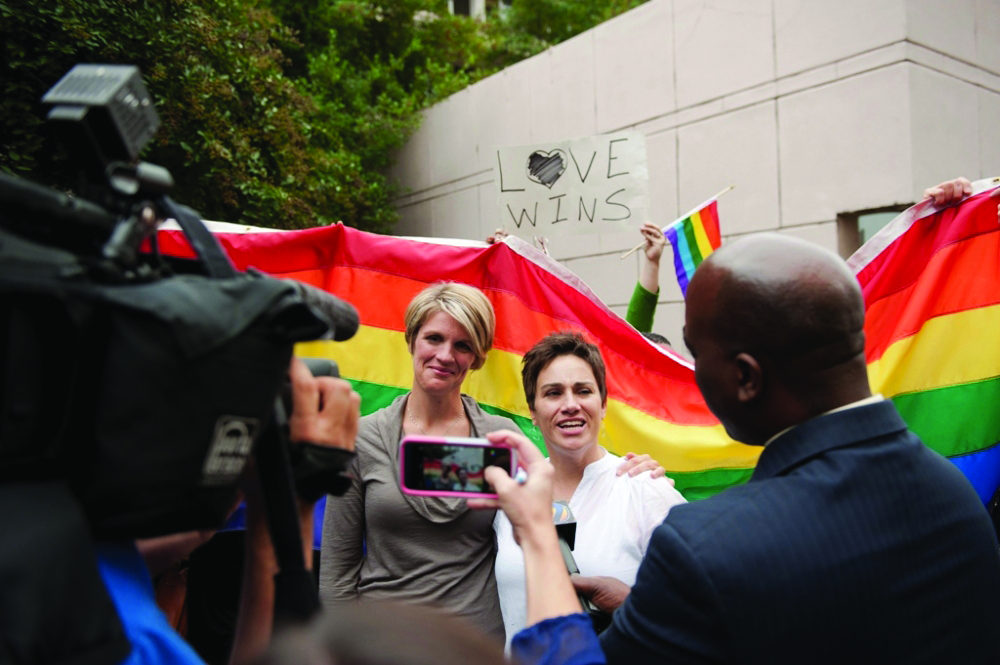 Gay Marriage Legalized in NC; Six Judges Step Down
Since gay marriage was legalized in North Carolina on Oct. 10, at least six North Carolina judges have resigned from their benches because they do not want to go against their Christian faith and conduct wedding ceremonies for same-sex couples.
All six magistrates — John Kallam Jr., Gilbert Breedlove, Bill Stevenson, Tommy Holland, Gayle Myrick and Jeff Powell — say they are waiting on God to give them direction in starting the next phases of their lives.
Stevenson is the latest judge to have publicized that he has stepped down from his position, citing religious conflicts with the newly passed North Carolina marriage law. "It was something I had to do out of conscience," Stevenson told NBC. "I felt like to perform same-sex unions would be in violation of the Lord's commands, so I couldn't do that."
Although Stevenson has only been a magistrate for over a year and a half, he is not concerned that he will be losing his main source of income, as North Carolina Magistrates get paid more than $50,000 a year, according to the Winston-Salem Journal.
Holland, 58, said he knew he had to resign as soon as he got a memo from the state saying that magistrates would have to honor the new marriage law no matter what their beliefs on same-sex marriage were. "It's against my belief," he said. "It's against what the Bible says … I was raised a Southern Baptist. God has always taken care of me."
Myric, 64, issued a similar notion that she could not go against her own convictions. "I believe that marriage was ordained by God to be between a man and a woman," Myrick told The Christian Examiner. "I want to honor what the Word says."
——-
New '.Church' Domain Names Becoming Popular
Congregations across the U.S. are adopting new domain names using '.church' made available recently for Internet addresses, and early indicators show that they are increasing in popularity.
Wesley Sanders, pastor of Brookhaven United Methodist Church of Brookhaven, GA, told The Christian Post that his church purchased '.church' for its URL as soon as it became available. "I saw this as an opportunity to take advantage of important geographic branding opportunities," he said. "Domains that immediately and easily identify my church with the Brookhaven and greater Atlanta area have long been taken." He hopes the new domain name "will signify to visitors that we are a modern church that is embracing new technology."
"Churches absolutely must have a strong online presence," he said. "Visitors don't just show up on Sunday morning anymore; they first look at the church's website or Facebook page, and they often want to listen or watch sermons to get a feel for the church.
"Churches need to constantly keep up with design trends so that visitors will not get the idea that the church is five or 10 years behind in their embrace of technology. This includes making sure the webpage is easily navigable from mobile devices as well."
Over the past year, dozens of new generic top-level domains have been introduced online for prospective websites. Hover.com reported that as of last month, '.church' has moved to the number eight spot of its Top 20 list. In front of the '.church' domain were, in order of highest to lowest, .com, .org, .net, .link, .co, .me, and .info.