Doctor on Biden's Task Force Claims Living Past Age 75 Has Little Value, Robs Society
One of Joe Biden's selections for his own coronavirus advisory board is a doctor who has questioned the value of living past the age of 75 and who has implied society's resources would better be used for those who are younger. Ezekiel Emanuel, the chair of the Department of Medical Ethics and Health Policy at the University of Pennsylvania and a former Obama administration official, wrote in a 2014 issue of The Atlantic that "living too long" has a negative impact on society and an individual's family. H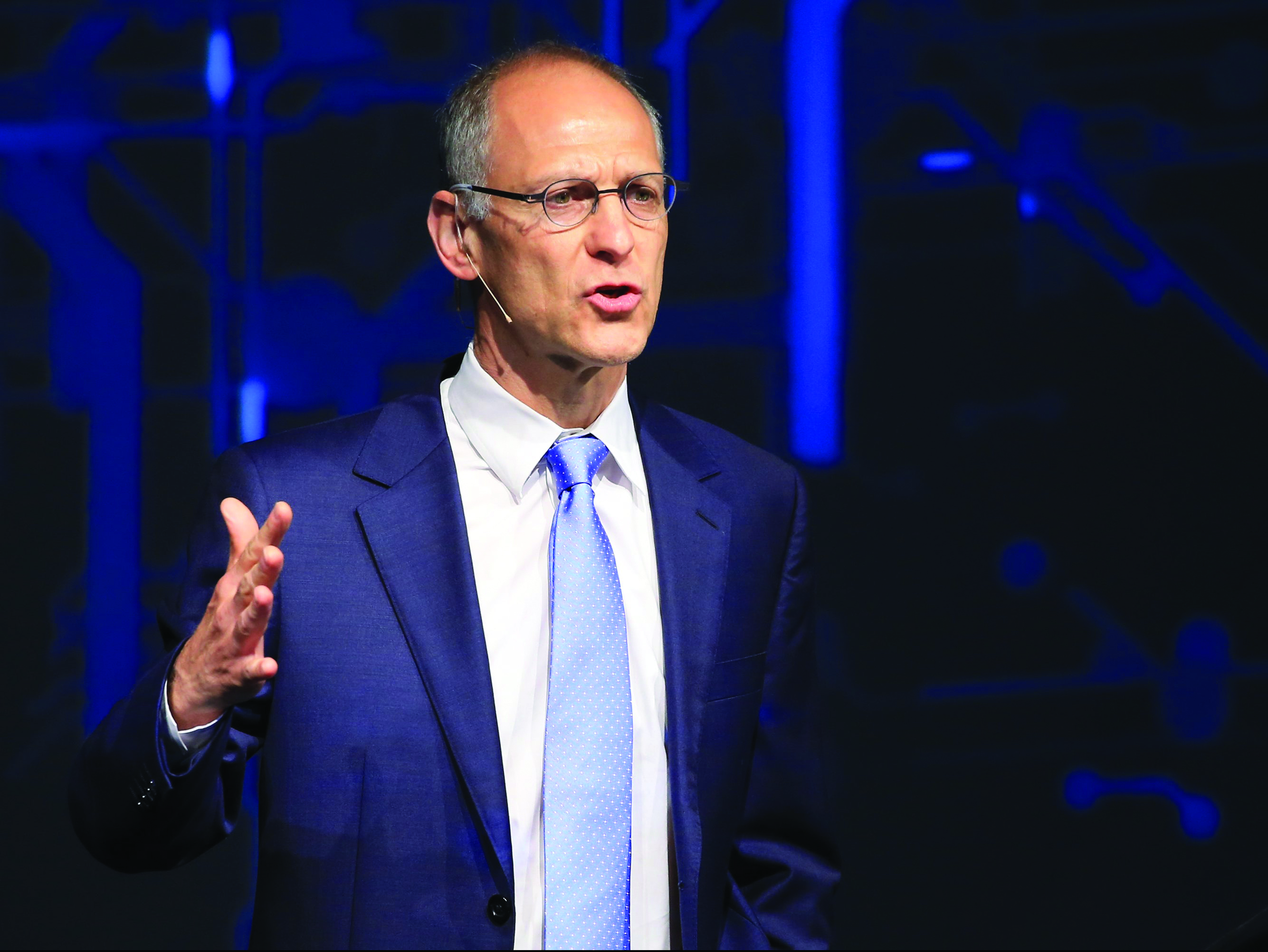 e stood by his controversial comments during a 2019 interview. Emanuel, an oncologist and bioethicist, wants to live to 75, he wrote in The Atlantic "Doubtless, death is a loss. It 
deprives us of experiences and milestones, of time spent with our spouse and children. In short, it deprives us of all the things we value," he wrote. "But here is a simple truth that many of us seem to resist: living too long is also a loss. It renders many of us, if not disabled, then faltering and declining, a state that may not be worse than death but is nonetheless deprived. It robs us of our creativity and ability to contribute to work, society, the world. It transforms how people experience us, relate to us, and, most important, remember us. We are no longer remembered as vibrant and engaged but as feeble, ineffectual, even pathetic." Further, there is the "very real and oppressive financial and caregiving burdens that many, if not most" middle- age adults are "now experiencing, caught between the care of children and parents." Emanuel said in the same story he opposes "legalizing euthanasia and physician-assisted suicide." But he said Americans' desire to live long lives is unwise.
San Diego Judge Allows Strip Clubs to Remain Open, But Not Churches
While churches and schools in San Diego are being met with intensified restrictions on in-person meetings, a California judge has ordered that San Diego strip clubs can reopen.
According to The Christian Post, a decision from San Diego Superior Court Judge Joel R. Wohlfeil said that the state must end any actions prohibiting the strip clubs from "being allowed to provide live adult entertainment."
This decision comes after two strip club owners filed a lawsuit in October. Last month, two San Diego strip club owners contended that the county's public health orders violated their constitutional rights of due process and equal protection under the law, the Los Angeles Times reports.
Last week, San Diego returned to the state's purple tier lockdown procedures amid increased COVID-19 cases. The order requires restaurants, gyms and churches to move to outdoor-only services and places capacity restrictions on retail businesses and in-person school classes.
Many California churches have faced legal battles with local and state officials over restrictions on holding indoor services.
Supreme Court Sides With Churches, Ends Restriction Enforcements
The U.S. Supreme Court recently delivered a major victory to religious liberty advocates, preventing New York Governor Andrew Cuomo from enforcing a restriction that limits houses of worship to 10 and 25 persons during the coronavirus pandemic, no matter the size of the building.
It was the first time the nation's highest court had sided with churches or synagogues during the pandemic. It also underscored the significance one justice – Trump nominee Amy Coney Barrett
– can make. She replaced the late Justice Ruth Bader Ginsburg, who had voted against houses of worship in a similar case earlier this year. That earlier decision was a 5-4 loss for religious liberty advocates. This one was a 5-4 victory. The order, issued on the eve of Thanksgiving, was unsigned.
"Even in a pandemic, the Constitution cannot be put away
and forgotten," the majority opinion ruled. "The restrictions at
issue here, by effectively barring many from attending religious services, strike at the very heart of the First Amendment's guarantee of religious liberty." At issue are restrictions by Cuomo that limit churches and synagogues to 10 persons in so-called "red zones" and 25 persons in orange zones. The Roman Catholic Diocese of Brooklyn and Agudath Israel of America brought the suit.
The majority issued an injunction against Cuomo, saying the churches and synagogues in question likely will succeed in their lawsuit. The regulations, the court ruled, "single out houses of worship for especially harsh treatment."
"In a red zone, while a synagogue or church may not admit more than 10 persons, businesses categorized as 'essential' may admit as many people as they wish," the court ruled. "And the list of 'essential' businesses includes things such as acupuncture facilities, campgrounds, garages, as well as many whose services are not limited to those that can be regarded as essential, such as all plants manufacturing chemicals and microelectronics and all transportation facilities. … The disparate treatment is even more striking in an orange zone. While attendance at houses of worship is limited to 25 persons, even non-essential businesses may decide for themselves how many persons to admit."
But in a separate action, the court indicated that some restrictions on churches are constitutional. As Christian Headlines previously reported, the court declined to get involved in the case of Louisiana pastor Tony Spell, who faces criminal charges for defying restrictions on mass gatherings in the early weeks of the pandemic. Spell held services with no social distancing. Samuel Alito, a member of the court's conservative bloc who is assigned emergency requests from Louisiana and the Fifth Circuit, rejected Spell's request.
Both the Roman Catholic Diocese of Brooklyn and Agudath Israel of America say their houses of worship have followed public health guidance and "operated at 25 percent or 33 percent capacity for months without a single outbreak," the court ruled in its Wednesday decision.
The New York houses of worship that brought the lawsuit can seat between 400 and 1,000 individuals. "It is hard to believe that admitting more than 10 people to a 1,000-seat church or 400-seat synagogue would create a more serious health risk than the many other activities that the State allows," the majority ruled.
Barrett was joined in the majority opinion by Alito and Justices Brett Kavanaugh, Clarence Thomas and Neil Gorsuch.
"In God We Trust" Flag Approved By Mississippi Voters by 78-22 Percent
Mississippians approved a new state
flag Tuesday with the phrase "In God We Trust," and in doing so capped a contentious cultural debate over its old flag, which had incorporated the Confederate battle flag since 1894.
With nearly all of the vote counted, approval of the new flag led, 78-22 percent. The ballot included a depiction of the flag, which shows a magnolia blossom set against a dark blue background with gold stripes and red bars on both sides. The phrase "In God We Trust," in all capital letters, rests underneath the blossom.
The Confederate-themed flag had been the center of controversy in the past, but the push to change the flag gained momentum this summer in the midst of protests over racial injustice. The Republican-led legislature approved and GOP Gov. Tate Reeves signed a bill requiring a
new flag design. The new law set up a commission to recommend a flag to voters that included "In God We Trust." Reeves said his Christian faith led him to want to change the flag.
"There are people on either side of the flag debate who may never understand the other," he said in June. "We as a family must show empathy. We must understand that all who want change are not attempting to erase history. And all who want the status quo are not mean-spirited or hateful. God tells us
in 1 Corinthians 13:13 that the three great virtues are 'faith, hope and love. But the greatest of these is love.' I believe that all of us have to strive to reflect God's love for us."
The Mississippi Baptist Convention Board also referenced Scripture in urging government officials to change the flag.
Case of Juror Dismissed for Praying for Guidance on Verdict Revived
The full 11th Circuit Court of Appeals agreed Thursday to hear a case involving
a former Congresswoman's conviction on fraud and a juror who was dismissed for saying he had prayed to God for guidance on determining the verdict.
First Liberty Institute, a religious freedom legal organization, applauded the full 11th Circuit for taking the case.
"Dismissing a deliberating juror for believing prayer is effective denies the noble and civic duty to serve as a juror to hundreds of millions of Americans who seek divine guidance through prayer," said Lea Patterson, counsel for First Liberty.
"How is it possible that we demand
a juror take an oath invoking God's aid in rendering a verdict but then dismiss that same juror for taking that oath seriously? If this decision stands millions of Americans are disqualified from fulfilling their civic duty as jurors simply because they believe that God answers prayer."
A juror praying to receive divine guidance "is not misconduct," Judge William Pryor added in his dissent. He was nominated by President George W. Bush.