Balfour Declaration Comes Under Attack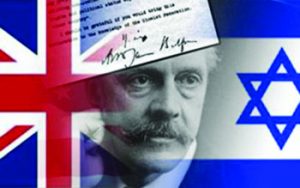 In late October, Palestinian Arab organizations called on Britain to apologize for the "crime of the Balfour Declaration," a pronouncement that helped Israel become a nation and is almost 100 years old. In recent months, the Palestine Liberation Organization (PLO) has gone so far as to threaten to sue Britain over the document.
On November 2, 1917, British Foreign Secretary Arthur J. Balfour wrote a letter expressing the British government's support for a Jewish homeland in Palestine. International support for the idea grew after World War II and the Holocaust. On May 14, 1948, Jewish Agency Chairman David Ben-Gurion proclaimed the State of Israel, establishing the first Jewish state in 2,000 years.
This recent statement came after a protest by the national and Islamic forces outside the office of the British Cultural Council in the West Bank.
According to Israel National News, a member of the PLO said the Palestinian Arabs are demanding Britain recognize it made an error.
When a similar demand was made last April, no apology was issued, and a British Foreign Office spokesman described the Balfour Declaration as "an historic statement" but added Britain continued to work for an Israeli-Palestinian peace deal.
In 2014, Israeli-Palestinian peace talks broke down.
In his book "Seven Signs of the End Times," Christian author Mark Hitchcock says the ongoing hostilities between Israel and her neighbors are not accidents but events that set the stage for the final peace process ushered in by the Antichrist (Daniel 9:27).
Some Bible scholars believe the Bible prophesied the rebirth of Israel in the "last days" (Isaiah 66:8-9; Jeremiah 16:14-15; Jeremiah 30:1-3; Jeremiah 31:3-9; Ezekiel 36-39; Amos 9:11-15; Zechariah 10:6-10).
In Genesis 12:1-3, God promised Abram He would make him into a great nation and bless those who blessed him and curse those who cursed him.
—–
Students Revolt After Atheists Stop Coach From Praying With Team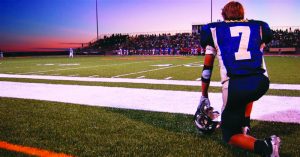 Atheist organization, Freedom From Religion Foundation, thought they won a victory when they prevented a coach at a Georgia high school from conducting a time of prayer before football games, but their actions against the coach have backfired.
The FFRF initially sent a letter to the Coweta County School System, making them aware that the coach's activities allegedly violated the U.S. Constitution because public school officials are not allowed to "further personal religious beliefs by leading their teams in prayer."
The school district complied with the FFRF's demands, telling school officials that "representatives of the school cannot participate in any student initiated/student-led prayer or other worship while acting in their official capacity. For instance, they cannot join hands, bow their heads, take a knee or commit another act that otherwise manifests approval with the students' religious exercise, at least where it would be perceived by a reasonable observer to display government endorsement of religion."
Upon learning of this, Coweta County students doubled down on the prayer effort. Since the FFRF cannot do anything about the students themselves leading a time of prayer, the students came out in full force to support their religious freedom rights.
"Instead of it being 100 players praying, it turned into 400 students praying," stated John Small, Coweta's football coach. "That's their right, and we are going to support them in that."
——
Canada Rejects Christian Couple For Adoption
A married Canadian couple is suing the Alberta government after being rejected for adoption because of their Christian beliefs. The lawsuit, filed in November, alleges the province denied their application for adoption because of their religious beliefs on sexuality and gender.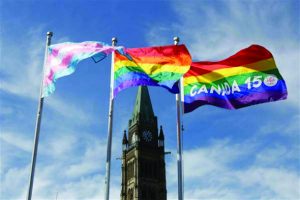 In October 2016, the couple—known only by their initials in court documents—applied to adopt with Alberta's Child and Family Services. They had struggled with infertility and were interested in adopting a hard-to-place older child or sibling group. Their case was assigned to Catholic Social Services in Edmonton, Alberta, which completed psychological and financial evaluations and prepared a home study report.
During the home study, the social worker who managed their case asked them about their beliefs regarding homosexuality. The couple said they held Biblical views on marriage and sexuality but would unconditionally love and respect a child questioning his or her sexuality or gender. The social worker noted their answers in her report and otherwise enthusiastically recommended to Child and Family Services the applicants be approved for adoption.
But in March, Catholic Social Services told the couple that Child and Family Services had additional questions for them about homosexuality based on their answers during the home study.
"Biblical principles are the foundation of our home," wrote the couple in reply to the social worker, according to an affidavit submitted to the court. "As such we believe that homosexuality is wrong. … Gender and sexuality are determined at birth, and God has given parameters for people to enjoy the gift of sex—within the confines of marriage between a man and a woman."
But the couple noted that they would love and accept a child placed in their home, regardless of his or her sexuality, and, "Ultimately, a parent's love is not, and should not be, given based on the decisions or actions of a child. It's unconditional and filled with grace and mercy."
A few days later, Catholic Social Services reversed its recommendation for approval, stating that the couple wouldn't be able to help a child with "sexual identity issues." The couple attempted to appeal to no avail. In May, Child and Family Services officially denied their application, saying their beliefs about gender and sexuality were a rejection of LGBT children and differed from the "official position of the Alberta government."
The couple, represented by the Justice Centre for Constitutional Freedoms, filed suit Nov. 1. A hearing date for the case will likely be set in 2018.
—–
Museum of Bible Opens in D.C.
In the new Museum of the Bible is a room full of Bibles, color-coded to show the more than 2,000 languages into which the holy book has been at least partially translated — and the similar number for which translation has "not yet begun."
That exhibit is just one example of how the 430,000-square-foot building with a view of the U.S. Capitol is meant to fascinate, educate and — depending on your perspective — evangelize. The museum opened on Nov. 17.
Since the nonprofit behind the museum was established in 2010, officials have shifted from their original mission "to inspire confidence in the absolute authority and reliability of the Bible" to one that's become "nonsectarian" and aimed at welcoming people of all faiths and none.
The eight-floor museum displays around 1,600 items in its permanent exhibits — about three-quarters of them Bibles and biblical manuscripts. It also features separate temporary exhibitions of collections of the Israel Antiquities Authority, the Bible Lands Museum in Jerusalem and the Vatican.
—–
NEWS IN BRIEF
Twitter has reportedly pulled a campaign ad off its platformthat spoke about Planned Parenthood negatively. The objectionable content reportedly was a campaign ad video for Republican Marsha Blackburn where she states, "I fought Planned Parenthood and we stopped the sale of baby body parts. Thank God." A representative from Twitter reportedly said the statement was "deemed an inflammatory statement that is likely to evoke a strong negative reaction."
An archaeologist in Israel has shared an exciting new discovery that seems to validate the Bible's accountof a man named Naboth and his ownership of a vineyard. Dr. Norma Franklin, one of the leaders of the Jezreel Expedition, reportedly confirmed that the Jezreel Valley was a wine-producing region. The team used laser technology to analyze the region and found several wine and olive presses, as well as over 100 bottle-shaped pits carved into the stone of the region. This discovery confirms the biblical account of Naboth and his vineyard in I Kings 21.