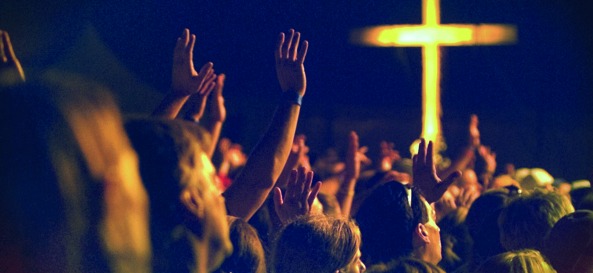 Church Goers Live Longer
Many Americans say they attend church because it helps them stay grounded and gives them spiritual guidance. A new study suggests that regular attendance may also help increase their lifespan.
Researchers looked at data on nearly 75,000 middle-age female nurses in the United States as part of the Nurses' Health Study. The participants answered questions about whether they attended religious services regularly every four years between 1992 and 2012, and about other aspects of their lives over the years.
The researchers found that women who went to church more than once a week had a 33% lower risk of dying during the study period compared with those who said they never went. Less-frequent attendance was also associated with a lower risk of death, as women who attended once a week or less than weekly had 26% and 13% lower risk of death, respectively.
Women who regularly attended religious services also had higher rates of social support and optimism, had lower rates of depression and were less likely to smoke. Going to church could have a number of additional benefits that could, in turn, improve longevity, but the researchers were not able to examine them with the available data. Attendance could promote self-discipline and a sense of meaning and purpose in life, or it could provide an experience of the transcendent, said Tyler J. VanderWeele, professor of epidemiology in the Harvard T.H. Chan School of Public Health. This new research was published recently in the journal JAMA Internal Medicine.
"Our study suggests that for health, the benefits outweigh the potentially negative effects," such as guilt, anxiety or intolerance, VanderWeele said.
Most of the women in the study were Protestant or Catholic, so it is not clear whether a similar association would be found between religious service attendance and longevity for people of other Christian religions, Judaism or Islam.
The study also did not explore the association in men. Previous research suggests that male churchgoers also benefit, though their decrease in death rate is not as large as among women, VanderWeele said.
"There have been literally thousands of studies" looking at whether religion is good for your health, said Dr. Dan German Blazer II, professor of psychiatry and behavioral sciences at Duke University Medical Center. The findings have been mixed about whether aspects of religious devotion such as prayer and spirituality — such as reading the Bible or other religious literature — improve longevity.
"The one (aspect) that is significantly more predictive of good health is about religious service attendance," said Blazer, who wrote an editorial about the new study in the same issue of JAMA Internal Medicine.
This attitude about the place of religion in medical care is becoming more common among health care professionals and has been introduced into the curriculum of more and more medical schools, Blazer said.
—–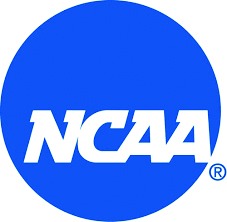 Gay Rights Groups Urge NCAA to Punish Christian Schools Who Discriminate against LGBT Students
A number of lesbian, gay and transgender groups have sent a letter to the National Collegiate Athletic Association (NCAA), urging the Association to disassociate with all colleges that have gotten, or are in the process of getting, exceptions to Title IX.
InsideHigherEd.com reports that the letter was sent by more than 80 LGBT organizations, and urged the NCAA to "divest from all religious based institutions" that specifically discriminate against transgender students.
Title IX, as put into effect in 1972, prohibits gender discrimination on college campuses. In 2014, the U.S. Department of Education extended Title IX to also include transgender students.
Some religious colleges have requested and received exceptions to Title IX, however.
According to the group Campus Pride, more than 50 religious colleges have requested or received exceptions, allowing them to expel or refuse to admit transgender students.
LGBT activists are fighting against these exceptions.
"As people of faith or spirit we call upon the NCAA to act on its stated values as an LGBTQ-inclusive organization and divest from these schools who are willfully and intentionally creating unsafe environments for LGBTQ students," stated Jordyn Sun, national campus organizer for Soulforce, a gay rights group focused on religious colleges.
—–
Student Kicked Out of Preschool after Parents Refuse Same-Sex Education Course
A 4-year-old student was reportedly kicked out of a preschool in Colorado after her parents questioned books about homosexuality that were read in class. Christian Today reports the child attended Montview Community Preschool and Kindergarten in Denver, but was dismissed when her parents requested that she be kept out of class discussions on homosexuality.
Montview Community Preschool had been reading aloud books on homosexuality as part of an anti-bias initiative. The student's mother, R.B. Sinclair, argued that the children were too young to understand bias at four years old.
Sinclair met with the school's principal regarding the issue. Two days after the meeting, she received a letter stating that her daughter was "not a good fit" for Montview Community Preschool.
—–
NEWS IN BRIEF
The latest book to be added to the American Library Association "challenged" list of books: The Holy Bible. Citing concerns of sex, violence and legal issues, it is sixth on the top-ten list that includes works that depict explicit six, homosexuality, transgender and extreme language issues.  The association bases its list on news reports and on accounts submitted from libraries.  It defines a challenge as a "formal, written complaint filed with a library or school requesting that materials be removed because of content or appropriateness."
The primary U.S. government agency on global religious freedom issued its annual report recently. It says "religious freedom abroad has been under serious and sustained assault" during the past year, and says America should add seven countries to its list of worst offenders: Central African Republic, Egypt, Iraq, Nigeria, Pakistan, Syria and Vietnam.
—–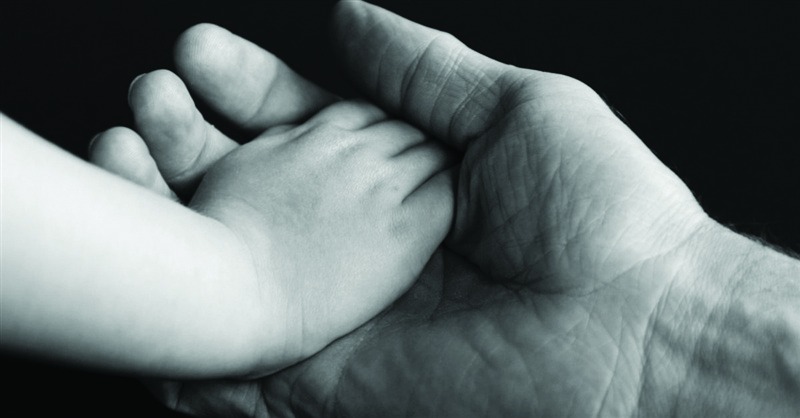 Scientific Paper Attributing Design of Human Hand to a 'Creator' is Criticized and Eventually Retracted
A scientific paper that attributed the design of the human hand to a Creator received considerable attention, both positive and negative.
The paper, published in the PLOS ONE journal and titled "Biomechanical characteristics of hand coordination in grasping activities of daily living," detailed the movement of the human hand and explored the mechanics of how humans grasp things. It also measured the hand movements of 30 participants.
The paper was written by three Chinese researchers and one American researcher from Worcester Polytechnic Institute in Massachusetts.
The researchers wrote in the paper that hand coordination "should indicate the mystery of the Creator's invention." The paper goes on to claim that the mechanical architecture of the hand is due to "proper design by the Creator."
These assertions have put the researchers and the paper under fire from many in the scientific community.
The vocal criticism from the scientific community grew so great that the journal was forced to retract the paper.
—–
Women Are Dying From Abortion but You Never Hear About It, Says OB-GYN
Women are being "victimized" and in some cases killed as a result of abortion procedures, yet lack of accurate data recording is keeping Americans in the dark about the issue, a prominent obstetrician-gynecologist who has been in her field for over 40 years explained recently.
During a panel discussion at the 2016 Evangelicals for Life conference, Dr. Freda Bush, a clinical instructor in the Department of Family Medicine at the University of Mississippi Medical Center who is an American Association of Pro-Life Obstetricians and Gynecologists board member, questioned whether Planned Parenthood and other abortion clinics are doing their part to explain the real and fatal health risks of abortion to young women who are looking for a way out of their crisis pregnancies.
In the discussion, Bush called for the "full disclosure" on how Planned Parenthood clinics respond to protect women who experience serious complications as a result of abortion procedures. "Having an abortion is not just a walk in the park," she said. "Women need to be protected when it comes to their health rather than be victimized."
Bush, who is an active physician, warned against the notion that possible complications from abortions are only minor. She explained that medical abortions and surgical abortions can cause severe bleeding, infections and other serious injuries, and asserted that abortion clinics often do not have the specialty doctors needed to handle complications and, in some cases, leave suffering women "to get to the emergency room by themselves."
"We really don't know how many abortions are being done, we don't know how many people are dying of abortions because the numbers are not being kept," Bush stated. "As a matter of fact, the CDC even says that only 45 of the 50 states in the United States actually keep abortion records. We really don't know how many abortions are being done in the United States and we know even less about the complications."