Bibles Used In Inauguration Ceremony
Two different Bibles will be used for the swearing in of President-elect Donald Trump at the Inauguration Ceremony on Friday. One was the same Bible used by Abraham Lincoln during his first inauguration when he became the 16thPresident of the United States. The other is Mr. Trump's very own personal Bible that was a gift from his mother many years ago.
Presidential Inauguration Committee Chairman Tom Barrack shared in a statement, "In his first inaugural address, President Lincoln appealed to the 'better angels of our nature." As he (Donald Trump) takes the same oath of office 156 years later, President-elect Trump is humbled to place his hand on Bibles that hold special meaning both to his family and to our country."
The "Lincoln Bible" was originally purchased for Lincoln's first inauguration by Supreme Court clerk William Thomas Carroll and has been used for three different inauguration ceremonies, including Lincoln's inauguration in 1861 and President Barack Obama's inaugurations in 2009 and 2013.
The other Bible that will be a part of the ceremony was a gift from Trump's mother, given when he graduated from Sunday Church Primary School at First Presbyterian Church in Jamaica, New York in June of 1955.
He shares in a campaign video about the Bible as he thanks evangelical supporters, "My mother gave me this Bible — this very Bible — many years ago. In fact, it's her writing right here (on the inside cover). She wrote my name and my address and it's just very special to me. I want to thank the evangelicals. I will never let you down."
According to a report by a representative from the Inauguration Committee, the two Bibles will be stacked on top of each other when Trump takes his oath of office.
Vice-President Elect Mike Pence will be sworn in using the Reagan Family Bible, the same one that President Ronald Reagan used to take his oaths of office as the 40th President of the United States. This will be the first time since Reagan used it, that his Bible will be used for an inauguration.
Pence stated, "It will be my honor to take the Oath of Office to defend our Constitution from a man who has dedicated his life to the same noble pursuit."
Notably, Mr. Pence will have the Bible open to this chapter and verse when he is sworn into office:
"If my people, which are called by my name, shall humble themselves, and pray, and seek my face, and turn from their wicked ways; then will I hear from heaven, and will forgive their sin, and will heal their land." 2 Chronicles 7:14
Amen Lord, may it be so.
—–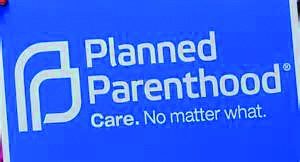 Planned Parenthood Caught Denying Women Prenatal Care: 92 of 97 Abortion Clinics Turned Them Away
A new Live Action investigation shows Planned Parenthood employees confirming what pro-lifers have been saying for years: Planned Parenthood is focused on abortion.
The new investigation, "Abortion Corporation," explores the abortion group's claims about being an essential women's health care provider. Planned Parenthood has been putting extra emphasis on its non-abortion services recently in an attempt to justify the $500 million in taxpayer money it receives every year. Its leaders claim that being defunded would hurt millions of women who depend on Planned Parenthood for services like prenatal care, breast exams and birth control.
That's not what Live Action found, though. The first video in its new series, "The Prenatal Care Deception," shows that Planned Parenthood's prenatal care services are "virtually nonexistent."
Only five of the 97 facilities it contacted across the United States provided prenatal care; the rest turned them away, according to the investigation.
"Planned Parenthood offers abortions, so they don't offer prenatal care," a receptionist at the Planned Parenthood in Tempe, Arizona told a Live Action investigator.
Another receptionist at the Albany, New York facility told them, "No Planned Parenthood does prenatal care, hon."
A third in Merrillville, Indiana said: "No, we don't do prenatal services. I mean, it's called Planned Parenthood, I know it's kind of deceiving."
The pro-life group's findings contradict what Planned Parenthood CEO Cecile Richards told the media in 2011. "Prenatal care – these are the kinds of services that folks depend on Planned Parenthood for," Richards said at the time.
While Live Action was hard pressed to find any Planned Parenthood that offered prenatal care, some of the investigators posing as pregnant women were offered abortions instead. The abortion business does almost one third of all abortions in the U.S. — 887 per day on average or about 320,000 a year.
"Planned Parenthood says it's a champion of women's health care, yet prenatal care, which is an essential service for expectant mothers, is virtually nonexistent," said Lila Rose, president and founder of Live Action. "Our investigators who wanted to keep their babies were turned away by 92 out of 97 Planned Parenthood centers. It's clear that despite its claims, abortion is the priority and the only option for pregnant women that visit Planned Parenthood."
This is just the first of several videos that Live Action plans to release in the coming weeks. The youth-led pro-life group said it plans to invest $500,000 in advertising into its latest investigation, with the hope of exposing Planned Parenthood's abortion focus to women across America.
"The upcoming 'Abortion Corporation' investigative videos, combined with our recent video that debunked Planned Parenthood's claim that only 3 percent of its services are abortions, are a powerful argument to defund Planned Parenthood of its half a billion dollars in taxpayer funding," Rose said.
Rose also encouraged the mainstream media to do their own investigations of Planned Parenthood to confirm what Live Action discovered.
"The media will find results similar to ours: Planned Parenthood's prenatal care claim is bogus," she said. "We know from past experience that Planned Parenthood is untrustworthy and lies repeatedly to the public, as it did during Live Action's 2011 child sex trafficking exposé."
The findings come just as Congress is working on a bill to defund Planned Parenthood. Earlier this month, both the U.S. Senate and House took first steps toward defunding the abortion business. The move would redirect those tax dollars to community health centers that provide comprehensive health care, such as prenatal services and mammograms, but don't abort unborn babies.
—–
NEWS IN BRIEF
A startling new report about abortions worldwide estimates that 1 billion babies were killed in abortions during the past 100 years. The new Abortion Worldwide Report begins with data from 1920 when the former U.S.S.R. became the first to authorize abortion, according to Human Life International. Today, 136 nations have legalized abortions to some extent, the group reports.
On Jan. 23, President Donald Trump signed an executive order to defund International Planned Parenthood. The Executive Memorandum to reinstate the Mexico City Policy stops taxpayer funding of groups that perform and promote abortions overseas but does not stop non-abortion international assistance. The order ensures U.S. foreign aid will continue to go to health care and humanitarian relief in the millions of dollars. It just will not subsidize abortion overseas.
—–
China: 6 Christian Women Face Charges for Holding Bible Study
Six Christian women were arrested by government authorities in China for holding a Bible study. China Aid reports that the women were taken into custody on Jan. 10 after authorities broke into the church where they were holding a Bible study around 10:30 a.m. The women were charged with holding an illegal religious meeting.
A pastor of the church where the women were meeting told China Aid: "We rented a room in the county for regular gatherings. The religious affairs bureau posted a notice, accused us of illegally [gathering], and threatened to ban our church. We did not stop the gatherings; on the contrary, we kept on meeting. The officers from the government departments came and took away our doormat, but we managed to get it back. After about 30 or 40 minutes, they simply walked in and began to grab our chairs. The [Christian] brothers tried to stop them, and the officers began to shove us away and beat us up. They took our stuff away in the end."
Each woman has been sentenced to 10 to 15 days in prison for organizing and participating in unauthorized religious activities.
Persecution of Christians has been increasing in China, and it has now become risky for Christians in most places in the country to meet to worship or hold Bible studies.
—–
'Worst Year Yet': The Top 50 Countries Where It's Hardest to Be a Christian
For the third year in a row, the modern persecution of Christians worldwide has hit another record high. But the primary cause, Islamic extremism, now has a rival: ethnic nationalism.
Thus, Asia increasingly merits concern alongside the Middle East, according to the 2017 World Watch List (WWL) released last month by Open Doors.
In 25 years of "chronicling and ranking" the political and societal restrictions on religious freedom experienced by Christians worldwide, Open Doors researchers identified 2016 as the "worst year yet."
"Persecution rose globally again for the third year in a row, indicating how volatile the situation has become," stated Open Doors. "Countries in South and Southeast Asia rapidly rose to unprecedented levels and now rank among such violent areas as the Middle East and Sub-Saharan Africa."
The findings and trends noted by Open Doors are stark:
Approximately 215 million Christians experience high, very high, or extreme persecution.
North Korea remains the most dangerous place to be a Christian (for 14 straight years).
Islamic extremism remains the global dominant driver of persecution, responsible for initiating oppression and conflict in 35 out of the 50 countries on the 2017 list.
The most violent: Pakistan, which rose to No. 4 on the list for a level of violence "exceeding even northern Nigeria."
The killings of Christians in Nigeria saw an increase of more than 62 percent.
The killings of Christians were more geographically dispersed than in most time periods studied. "Hitting closer to home, 23 Christian leaders in Mexico and four in Colombia were killed specifically for their faith," said Open Doors of the "rare" event.
The worst increase: Mali, which moved up the most places on the list from No. 44 to No. 32.
Asia is a new center of concern, with persecution rising sharply in Bangladesh, Laos, and Bhutan, and Sri Lanka joining the list for the first time.