Studies: Marriage Brings More Happiness Than Living Together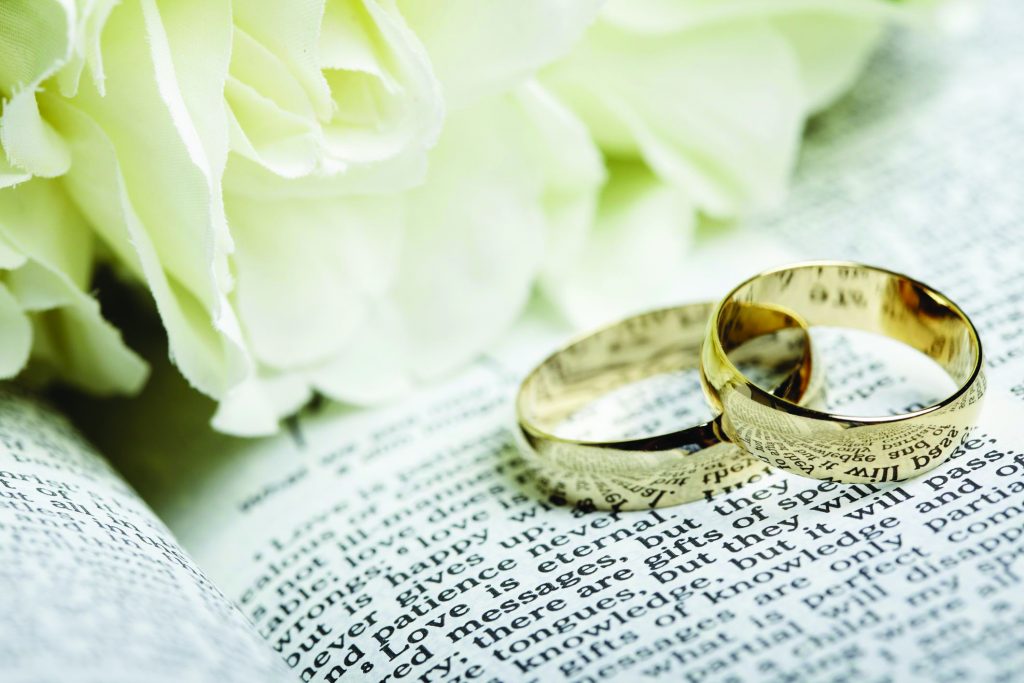 It turns out that marriage has a distinct benefit that the hookup culture and living together without vows frequently lack. That benefit is happiness.
Citing research from the Journal of Happiness Studies, Susan Pinker writes in The Wall Street Journal that happiness in adults correlates directly with marriage. According to these studies, the effects of marriage on happiness aren't a one-time thing either. As Pinker's headline says, "For long-term happiness, the wedded win the race."
Albert Mohler, in his discussion of the WSJ article and the research, notes that these effects are "measured over a lifetime." The studies show that married couples are especially happy in the early years of their marriage. And, although happiness for married couples seems to wane during the middle of the marriage when kids and careers cause stress, the happiness levels go back up for older adults who have made it out of the hectic stage of child-rearing.
But why? What makes marriage so much more conducive to happiness than other relationships? As Pinker notes in the article, marriage probably brings more satisfaction than simple cohabitation because of the "level of commitment" it requires. Plus it's a commitment "formalized by a ritual and a legal document," making it a serious matter for the people involved. Ultimately, she notes, people find satisfaction in knowing that "someone has [their] back."
Mohler points out that these conclusions about marriage align with the biblical perspective of the institution. As he suggests, the hookup culture and cohabitation don't satisfy humans in the same way that marriage does because men and women weren't designed for mere hookups and cohabitation. God designed them for marriage, and He designed marriage to reflect the Gospel—His own commitment to His people, His own covenant with us, sealed by Christ's blood.
Because of that covenant, we can know with certainty that God has our back. And that knowledge brings a whole new level of joy that even marriage can't reach.
—–
Planned Parenthood Calls For Disney Princess Who "Had An Abortion"

Planned Parenthood recently drew criticism for tweeting that there should be a Disney princess who has had an abortion.
LifeNews.com reports that a Planned Parenthood branch in Keystone, Pennsylvania posted to Twitter: "We need a Disney princess who's had an abortion. We need a Disney princess who's pro-choice."
In the same tweet, Planned Parenthood also wrote, "We need a Disney princess who's an undocumented immigrant. We need a Disney princess who's actually a union worker. We need a Disney princess who's trans."
LifeNews.com writer Micaiah Bilger criticized the abortion provider for targeting young girls who are Disney fans with their extreme pro-choice agenda. "Impressionable, idealistic little girls often adore the strength, bravery and compassion of the princesses displayed in Disney films. They dress like them, sing their songs, look up to them and imagine being them because they portray something good, something noble," wrote Bilger.
"Planned Parenthood would utterly corrupt their idealistic young minds by pushing little girls to accept death and destruction in the name of 'choice' and 'empowerment.'"
The Twitter post received ample criticism, even from those who identify as pro-choice.
—–
Church Told Not To Print "Jesus" on Easter Signs At Public Shopping Center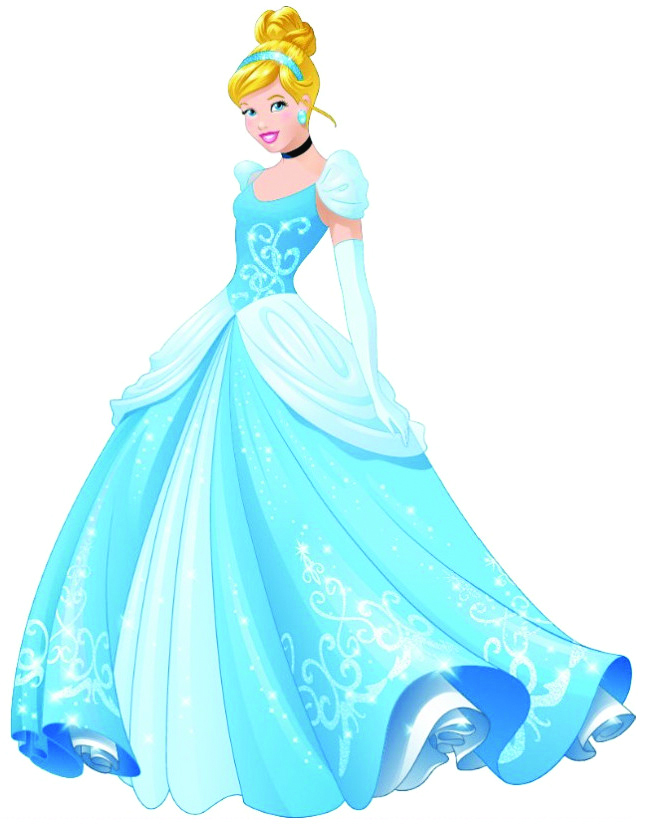 An Australian church was told recently they could not use the word Jesus in their advertisements for Easter church events.
The Daily Mail reports that Elim Church in New South Wales, Australia paid for digital signs which they wanted to display at Erina Fair shopping center. The signs were to read "… the greatness of His Power. Jesus is Alive!"
The shopping center manager, however, told Martin Duffy, the pastor of the church, that the word Jesus was offensive and would have to be replaced with Risen Christ.
Duffy argued, "But the phrase Jesus is alive… is the core message of the Christian faith and what Easter's really all about."
The manager of the shopping center, Lendlease, has since reversed the decision and will allow the word Jesus to be printed on the church's sign.
"It was an error of judgment to ask Elim Church to change its messaging, and we apologize unreservedly," they said. "Lendlease values diversity and inclusion, and we welcome people of all backgrounds at our shopping centers."
—–
Talk Show Host Compares VP Mike Pence's Faith To Mental Illness
Joy Behar of The View is under fire for criticizing Vice President Mike Pence and comparing his Christian faith to a mental illness. Behar and her co-hosts were discussing former White House staffer Omarosa Manigault's comments that Pence says he talks to Jesus and believes Jesus speaks to him.
Although most Christians speak in similar language, especially when referring to the Bible, Behar and her co-hosts seemed to take Pence's comments out of context.
"It's one thing to talk to Jesus. It's another thing when Jesus talks to you… that's called mental illness," stated Behar.
The backlash against Behar's comment was swift. Fox News conservative commentator Todd Starnes wrote an editorial decrying The View's "religious intolerance."
It's "understandable that a Christophobe like Behar be dumbfounded by such a concept," wrote Starnes. "Well, if hearing the voice God means that a Christian is mentally insane, then add my name to that list. Because – just like Vice President Pence — I too have heard the voice of God."
Pence himself responded to Behar's criticism, stating, "It demonstrates how out of touch some in the mainstream media are with the faith and values of the American people that you could have a major network like ABC permit a forum for invective against religion like that."
—–
Experts Believe They Have Identified Jesus' Tomb
Through research that began in a 2016 reopening of the shrine surrounding Jesus' purported burial site in the Church of the Holy Sepulchre, scientific dating has identified what is probably Jesus' tomb.
According to Baptist Press, Old Testament and archaeology professor at New Orleans Baptist Theological Seminary Daniel Warner believes Jesus' tomb can be identified with some amount of certainty.
Warner noted the site of Jesus' tomb cannot be pinpointed with certainty, but he said the "circumstantial" evidence is strong for the Church of the Holy Sepulchre as opposed to the so-called Garden Tomb, an alternate proposed site of Christ's burial.
"Independent analyses by two labs released Nov. 28 by National Geographic confirmed that mortar between the slab and the tomb dates to around A.D. 345, approximately the same time Roman records indicate the tomb was enshrined to mark it as Christ's burial site," the Baptist Press reported recently.
These recent findings survived centuries of tearing down and rebuilding. According to TruNews.com, "Before the Edicule was constructed, Constantine had ordered that the pagan shrine above it be destroyed, and the tomb opened so that the public could view it. It has drawn Christian pilgrims to Jerusalem over the following 17 centuries."
It will continue to draw debate and study for those seeking to name this the definitive place of Christ's burial after crucifixion.
—–
NEWS IN BRIEF
Many nonbelievers reported turning to prayer in times of crisis. According to The Christian Examiner, a new survey has shown that one in five nonbelievers in the UK will turn to prayer when facing difficulty. The survey found that half of those surveyed say they pray, including one-fifth of those who describe themselves as not religious. Some of the nonbelievers who reported praying in times of tragedy or crisis said they do so "on the off chance that something could change."
A California high school teacher has been placed on paid administrative leave after she questioned whether a student walkout would be allowed for the pro-life cause. On March 14, thousands of students participated in a walkout to protest gun violence and to honor the 17 students and teachers killed in the Parkland, Florida shooting. Reason.com reports that Julianne Benzel, a teacher at Rocklin High School in California, was placed on leave after she questioned whether the school's administrators would give the same treatment to students who wanted to participate in a walkout for the pro-life cause.