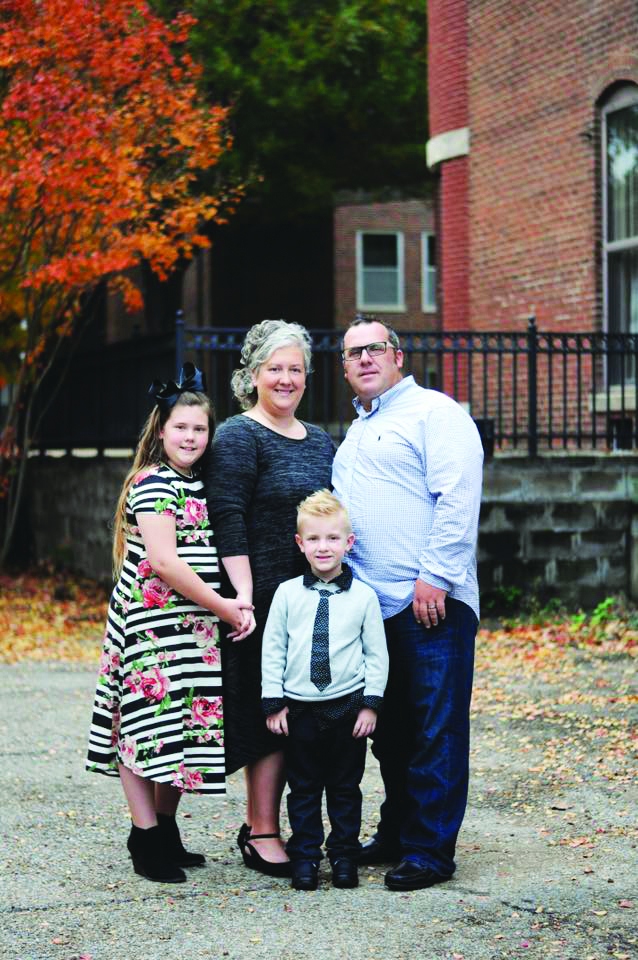 Bro. Craig O'Brien's interest and venture into building props and stage sets for children's ministry began with his move to Arkansas in 2009. Bro. O'Brien sold his business in Maryland and moved to Jonesboro, Ark. with his wife, Sarah, and their two children, because his father-in-law, David Ramsey, was terminally ill. Bro. Ramsey and his wife, Kim, were involved in children's ministry. When Bro. Ramsey passed away, Bro. O'Brien discovered a new creative side of himself to use the skills God had given to him to keep the children's ministry going.
Their children's ministry group, Kim Ramsey & Flock and Fritter, includes Bro. O'Brien, Sis. Ramsey and his brother-in-law, Tony Goforth. Their events include very serious moments, but they also incorporate comedy and illusions as well. They use no scripts but just feed off each other's humor. Bro. O'Brien said, "Sometimes it's so funny, we can't get off the floor for laughing!"
Bro. O'Brien, who attends The Pentecostals of Jonesboro under Pastor Darrell Runyan, builds stage props and sets for the Children's Division of the state of Arkansas. His props have gone to the North Texas District and as far away as Canada. He provides props for churches, children's camps, kids' revivals and districts. In fact, kids' camps are some of the largest events he has made sets for.
It all starts with an idea on paper. To move from an idea to a finished set, he uses a team to put the stage sets together. Since he does home improvement as well, a lot of the skills needed come naturally to him. If there is an area he does not have the skills for, he uses someone who has expertise in that area.
"We know that felt boards are a thing of the past," said Bro. O'Brien. "Children today are used to the digital world and the world of Disney. The greatest challenge in props and stages sets for today's children is to make them captivating and exciting." He explained, "For example, we used the Finding Dory concept and titled it Finding Glory. It involved a gigantic underwater theme, incorporating materials that we had as a district. The entire underwater set, Finding Glory, was built in only 48 hours.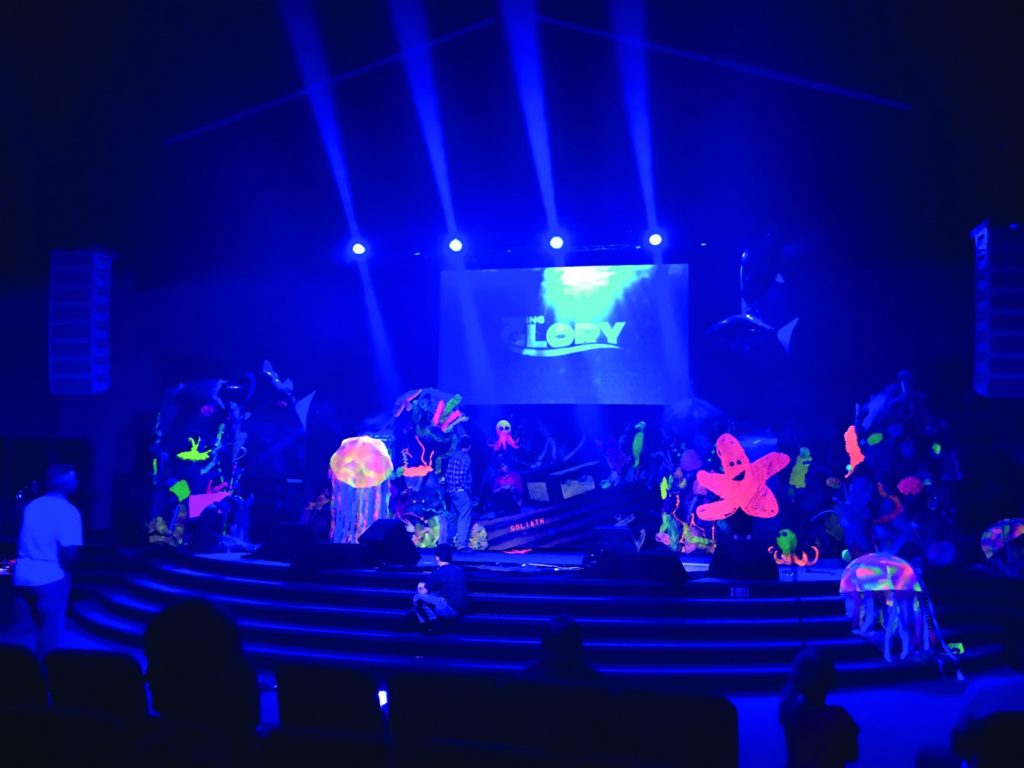 "The most unusual set we've done was a Gotham City two-story cityscape with a Super Heroes theme. We rode motorcycles into the sanctuary and did a fight scene to get the children's attention. The characters were Batman, Superman and Spiderman. Then we went right into the revival. That theme was a hit, because there were a lot of bus kids there." One event they will be doing this year will incorporate the Star Wars theme.
Bro. O'Brien is willing to travel, and he is available for seminars on building props and stage sets. He may be contacted through his email: cobenterprises@yahoo.com., by phone 870.897.4787 or through his Facebook page, Craig O'Brien Prop Building & Stage Sets.