The Billy Graham Rule Goes to Court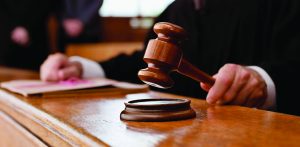 A former North Carolina sheriff's deputy may be the first to file a lawsuit alleging he faced discrimination for his commitment to the "Billy Graham Rule."
Manuel Torres, 51, claims in a federal lawsuit that he requested a "religious accommodation" from the Lee County, North Carolina, Sheriff's Office, where he was employed from 2012 to 2017, after he was ordered to train a female deputy. The training included "the requirement that he spend significant periods of time alone in his patrol car with the female officer trainee."
A deacon at East Sanford Baptist Church in Sanford, North Carolina, Torres "holds the strong and sincere religious belief that the Holy Bible prohibits him, a married man, from being alone for extended periods of time with a female who is not his wife," according to the lawsuit filed July 31 in US district court.
The practice of not being alone with a member of the opposite sex other than one's spouse is called the Billy Graham Rule in honor of the late evangelist, who adopted the policy early in his ministry to avoid temptation and accusations of sexual immorality. While some say the practice demonstrates integrity and protects marriages, others claim it can be discriminatory.
Torres alleges religious discrimination against his former employer as well as two North Carolina police departments—the Apex Police Department and the Silver City Police Department—which supposedly did not hire him after the Lee County told them about his request for a religious accommodation.
The lawsuit asks the court to award Torres $300,000 in compensatory damages plus more than $15,000 in punitive damages. The defendants have yet to file their responses to the suit.
Title VII of the 1964 Civil Rights Act "requires a reasonable accommodation" in cases like Torres's, according to Friedman. Yet a female employee who was denied training due to the Billy Graham Rule might also have grounds to claim discrimination on the basis of sex if her trainer was given an exemption.
Federal Court Says Idaho Must Pay for Gender Reassignment Surgery of Inmate Who Sexually Abused a Child
A federal court ruling says that the state of Idaho must pay for the gender reassignment surgery of an inmate who was convicted of sexual abuse.
Mason Dean Edmo is transitioning to a female and goes by the name "Adree." According to Boise State Public Radio, the 9thCircuit Court of Appeals ruled that the state must pay for the inmate's surgery.
Last December, Federal District Judge B. Lynn Winmill ruled in favor of the state paying for the surgery, saying in his ruling that "responsible prison officials were deliberately indifferent to Edmo's gender dysphoria, in violation of the Eighth Amendment," the Christian Post reports.
Christian author and radio host Eric Metaxas tweeted Monday that the ruling was "ill-conceived."
"That American tax-payers could be forced to fund something many doctors consider harmful & ill-conceived… is an example of Big Govt and of a serious misunderstanding of Religious Liberty. Should the govt pay for Jesus tattoos?"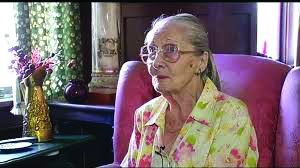 85-Year-Old Widow Kicked Out of Apartment for Sharing Her Faith, Offering to Pray for People
The landlord admitted it: he evicted an 85-year-old woman from her apartment because of her religious convictions. Now, the State of California is investigating the eviction.
Diana Martin had lived at the Wingate Village Apartments in Hanford for nearly 14 years. In February, 2019 the 85-year-old was told by owner John Draxler that she was being evicted. Draxler also serves as the city's vice-mayor.
Pacific Justice Institute (PJI) attorneys were astonished at what they found. Besides the discriminatory reasons offered for the eviction, PJI says the notice given to Martin was clearly defective as to its timing.  After talks stalled with Draxler, PJI filed a discrimination charge with the California Department of Fair Employment and Housing.
Democrats Pass Resolution Applauding 'Nonreligious Americans,' Criticizing Churchgoers
The Democratic National Committee passed a first-of-its-kind resolution Saturday recognizing the "ethical soundness" and "importance" of religiously unaffiliated Americans while contending such voters "share the Democratic Party's values."
The resolution – passed at the DNC's summer meeting – was championed by the Secular Coalition of America, an organization that lobbies on behalf of atheists, agnostics and humanists in public policy. The coalition said it was the first time the party had "embraced American nonbelievers." It passed unanimously absent one abstention, the coalition said.
Further, the resolution criticizes religious Americans: "[T]hose most loudly claiming that morals, values, and patriotism must be defined by their particular religious views have used those religious views, with misplaced claims of 'religious liberty,' to justify public policy that has threatened the civil rights and liberties of many Americans, including but not limited to the LGBT community, women, and ethnic and religious/nonreligious minorities."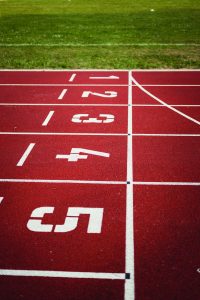 No One Thinks its Fair- Girl Track Star Says after Losing to Transgender Athletes
A Connecticut girl who failed to qualify for a major track and field meet due to the inclusion of transgender athletes is speaking out, saying "no one thinks it's fair" but that most parents and athletes are hesitant to speak out.
"Everyone is afraid of retaliation from the media, from kids around their school, from other athletes, coaches, school administrators," Selina Soule, a junior standout at Glastonbury High School, told The Daily Signal.
Two biological males who compete as transgender females — Terry Miller and Andraya Yearwood — had the first- and second-best times in the state in the 55-meter dash. Had they not been allowed to run, Soule would have had the sixth-best time and qualified for New England — putting her in front of the eyes of college recruiters.
Terry Miller won the 55-meter dash in the state and the New England Championships. Yearwood placed second in the state and third at New England.
It's not just a Connecticut issue. Many are warning that a U.S. House bill, the Equality Act, would harm women's sports by requiring the inclusion of male athletes.