University Professor Threatens Dismissal for Opposing Abortion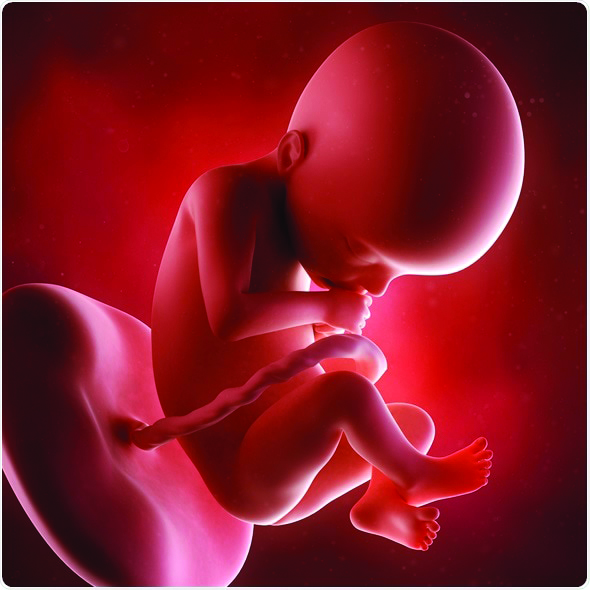 An Iowa State University professor is drawing nationwide attention after warning students they could be dismissed if they make arguments against abortion or same- sex marriage in class projects.
The professor, Chloe Clark, teaches English at the Ames, Iowa school and made the warning in the fall 2020 syllabus, according to a report by the Young America's Foundation (YAF). A screenshot of the syllabus was given to the organization by an anonymous whistleblower.
"GIANT WARNING: any instances of othering that you participate in intentionally (racism, sexism, ableism, homophobia, sorophobia, transphobia, classism, mocking of mental health issues, body shaming, etc) in class are grounds for dismissal from the classroom," the syllabus said.
"The same goes for any papers/ projects: you cannot choose any topic that takes at its base that one side doesn't deserve the same basic human rights as you do (ie: no arguments against gay marriage, abortion, Black Lives Matter, etc). I take this seriously," the syllabus added.
In a statement, Iowa State University said the syllabus was "inconsistent
with the university's standards and its commitment to the First Amendment rights of students," Fox News reports.
"After reviewing this issue with the faculty member, the syllabus has been corrected to ensure it is consistent with university policy," the university said in a statement. "Moreover, the faculty member is being provided additional information regarding the First Amendment policies of the university.
"Iowa State is firmly committed to protecting the First Amendment rights of its students, faculty, and staff," the university statement said.
LGBTQ+ Group Threatens to Burn Church after Pastor Preaches Homosexuality is Sin
United Kingdom Pastor John Wil- liamson of Newquay Baptist Church is facing violent threats from members of the LGBTQ+ community for insisting that homosexuality is a sin.
According to Christian Concern, a United Kingdom-based watchdog organiza- tion, Williamson simply wrote, "wonderful news!" in response to a news article that stated that the Cornwall Pride Parade was canceled. The festivities were originally scheduled to take place on August 29.
The pastor then shared the article on his personal Facebook page, noting that his church had previously prayed for the cancellation of the parade.
But the parade organizers caught wind of Williamson's page, took a screenshot of his post, tagged his church and posted it together with anti-LGBTQ+ comments by online users.
A screenshot posted by Christian Concern showed how one group member's proposal to burn down Newquay Baptist Church was met with support.
Then another user chimed in chant- ing, "LET'S BURN A CHURCH! LET'S BURN A CHURCH!"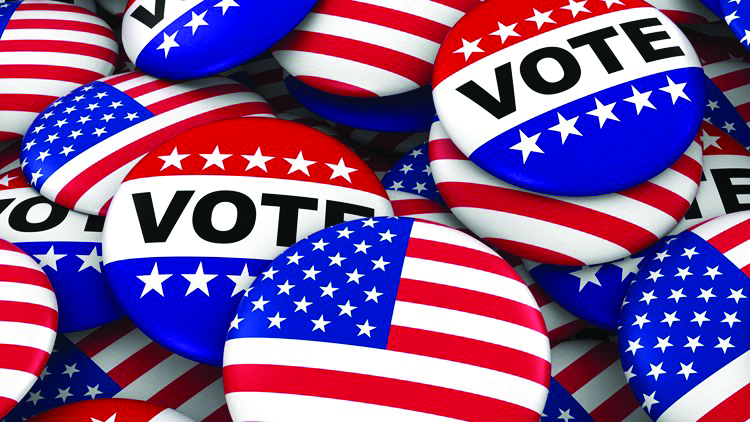 Things to Consider When Voting
Adapted from Art Hodges III: I'm not a Democrat or a Republican; I'm a Christian; i.e. a biblical voter. The next President of the United States will be elected from one of two political parties; the one to the right, the other to the left. If you can't conscientiously vote for the person, vote for their position. The Republicans and Democrats have published party platforms in 2016; one sixty-six pages, the other fifty-five.
The power of party platforms is that Congress members vote in line with their party platforms 89% and 74% of the time, respectively. Reading these party platforms, I discovered some amazing contrasts. One mentions "Creator;" the other doesn't. One mentions "prayer;" the other doesn't. One mentions "pastors;" the other doesn't. One mentions "church;" the other doesn't. One mentions "preach;" the other doesn't. One mentions "Bible;" the other doesn't. One mentions "sanctity of human life;" the other doesn't. One mentions "religious liberty;" the other doesn't. One mentions "marriage;" the other doesn't. One mentions "father;" the other doesn't. One mentions "mother;" the other doesn't. By the way, the one that doesn't mention marriage, father, or mother, does mention "LGBT," "gay," "lesbian," "bisexual," and "transgender," while the other doesn't!
One mentions "conscience;" the other doesn't. One mentions "ethical;" the other doesn't. One party platform mentions "God" fifteen times; the other only three times. One mentions "Christian" eight times and "Muslim" one time; the other mentions "Christian" one time and "Muslim" six times. One party platform acknowledges that the Bill of Rights lists religious liberty as the first freedom protected; the other does not. One party platform quotes that George Washington taught, "religion and morality are indispensable supports" to a free society; the other does not. One party platform promises a "pledge to safeguard religious institutions against government control;" the other does not.
One party platform says, "We value the right of America's churches, pastors, and religious leaders to preach and speak freely according to their faith;" the other does not. One party platform supports the appointment of judges who respect traditional family values and the sanctity of innocent human life; the other does not. (The next POTUS will likely appoint a third new Supreme Court Justice.) One party platform says strong families depending upon God and one another advance the cause of liberty and lessen the need for government in our daily lives; the other does not. One party platform defines marriage as joining one man with one woman;
the other does not. One party platform endorses legislation that will bar government discrimination against individuals and businesses for acting
on the belief that marriage is the union of one man and one woman; the other does not.
One party platform believes in the sanctity of life; that we should not use government funds to abort; and mentions adoption eight times; the other believes abortion should be available for the full nine months, and that we should use tax payer funds to put pressure on other nations to also provide abortion, and mentions adoption just two times. One party platform mentions "inalienable rights" ten times; the other one time. The party platform mentioning "inalienable rights" ten times says the Constitution's guarantee that no one can "be deprived of life, liberty or property" deliberately echoes the Declaration of Independence's proclamation that all are endowed by their Creator with an inalienable right to life. And, "accordingly, we assert the sanctity of human life and affirm that the unborn child has a fundamental right to life which cannot be infringed." Contrast this with the only mention of an inalienable right in the other party platform: a so-called "inalienable right to vote." Conclusion: one party platform values votes over life.
Pro-Lifers Paint Message Outside Planned Parenthood; Police Approve
At 5:00 a.m. on Saturday, pro-lifers in Baltimore and with Students for Life of America (SFLA) gathered to paint "black preborn lives matter," covering the street with the large letters outside of a Planned Parenthood facility. The group called it a "success" after no arrests were made.
Police officers arrived on scene during the painting process on N. Howard St. in Baltimore. While they contacted the supervisor of the event
to get more information, they did not arrest anyone or order anyone to vacate the area.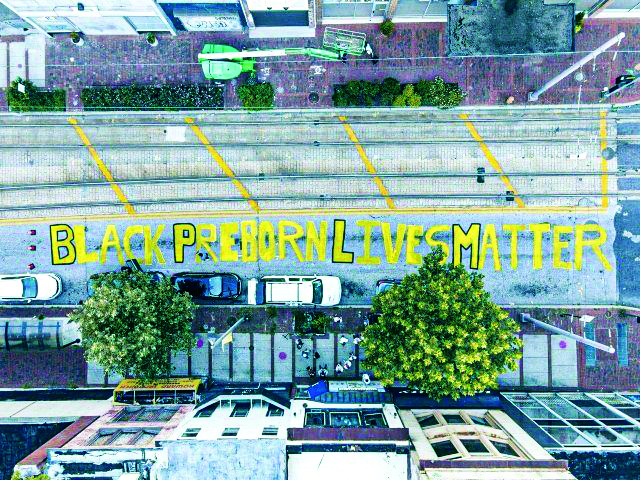 During a similar pro-life painting event last month in Washington, D.C., two members of the SFLA community were arrested for using sidewalk chalk on a walkway outside of a Planned Parenthood. The chalk they were using had been approved by D.C. Metropolitan Police department before and the area they were drawing on was not Planned Parenthood property.
"City officials intervened to allow a Black Lives Matter artwork to continue to be displayed. We ask that our message of hope and a future – BLACK PREBORN LIVES MATTER – receive the same support and respect in Baltimore. We
are asking you, Mayor Young, to respond promptly to our permit with permission to add our message in favor of the
dignity of black preborn life to the public forum of the city streets, which you
have opened to others," a letter, sent by SFLA to Baltimore Mayor Bernard Young reuqesting a permit for the event, stated.
Businessman Will Pay Fines for Churches that Defified Orders
$500 fines local authorities handed to three churches that held worship services recently in defiance of a statewide ban.
Elim Romanian Pentecostal Church, Philadelphia Romanian Church of God and Metro Praise International Church – all in the Chicago area – each were fined $500 for defying a statewide order limiting in-person church gatherings to ten persons. All three churches say they can safely worship while following social distancing guidelines with reduced seating.
Willie Wilson, a 2015 and 2019 Chicago mayoral candidate, said in a Wednesday press release he will pay the fines. He criticized Chicago Mayor Lori Lightfoot and Illinois Gov. J.B. Pritzker.
"Mayor Lightfoot and Governor Pritzker continue to intimidate the Church," Wilson said. "… The first right guaranteed by the constitution is free exercise of religion. The governor and mayor continue to trample on our constitutional rights while hiding behind a stay-at-home order that treats the church as non-essential."