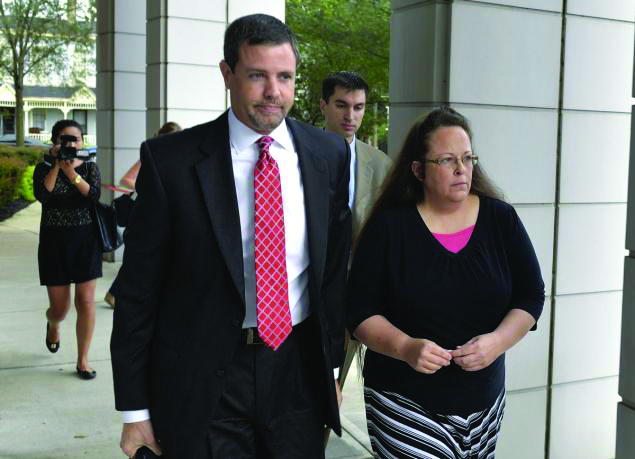 Apostolic Clerk Jailed for Refusing to Issue Marriage Licenses to Homosexuals
A Kentucky county clerk who has become a symbol of religious opposition to same-sex marriage was jailed Sept. 3 after defying a federal court order to issue licenses to gay couples. Kim Davis of Rowan County, KY was ordered detained for contempt of court. Five days later, she was released from jail. Authorities agreed that she can retain her position as county clerk, and that she will no longer be required to sign any marriage certificate that is contrary to her religious beliefs.
Davis, a 49-year-old mother of four, is a member of Solid Rock Apostolic Church, which is pastored by Daniel Carter, an independent Apostolic pastor. Her arrest was an unlikely event for this rural county in northeast Kentucky, but Davis said she had no choice.
"I owe my life to Jesus Christ who loves me and gave His life for me," she wrote in a statement issued by Liberty Counsel, a conservative group that is representing her in federal court. She added, "To issue a marriage license which conflicts with God's definition of a marriage, with my name affixed to the certificate, would violate my conscience. It is not a light issue for me. It is a Heaven or hell decision."
Davis, who has been criticized for being married four times (two to her current husband), reportedly underwent a "religious awakening" four years ago, surrendered her life to Christ, and began attending church. "There I heard a message of grace and forgiveness," she said. "I am not perfect. No one is. But I am forgiven and I love my Lord and must be obedient to Him and to the Word of God."
The clerk reportedly has received numerous complaints and even death threats due to her stand on this controversial issue. She stopped issuing all marriage licenses after the United States Supreme Court legalized same-sex marriage in June. When Gov. Steven Beshear, a Democrat, ordered county clerks to issue marriage license to all eligible couples, Davis sued in federal court.
One of her lawyers, Roger Gannam, sharply criticized her jail sentence and portrayed it as a stark warning to Christians.
—–
Georgia School District Forced to Pay Atheist Group $22,500 for Coach-Led Prayers
A Georgia school district will be forced to pay the American Humanist Association $22,500 over allegations that local high school coaches led their teams in prayer before practices and games. The Christian Post reports that the Hall County School District of Gainesville, Georgia will use its insurance to foot the bill.
According to the lawsuit, coaches at Chestatee High School and North Hall High School prayed with student athletes and used scripture verses in team materials. North Hall football coaches allowed a banner with scripture on it to be used at a game, while the Chestatee marching band director allowed students to elect student chaplains.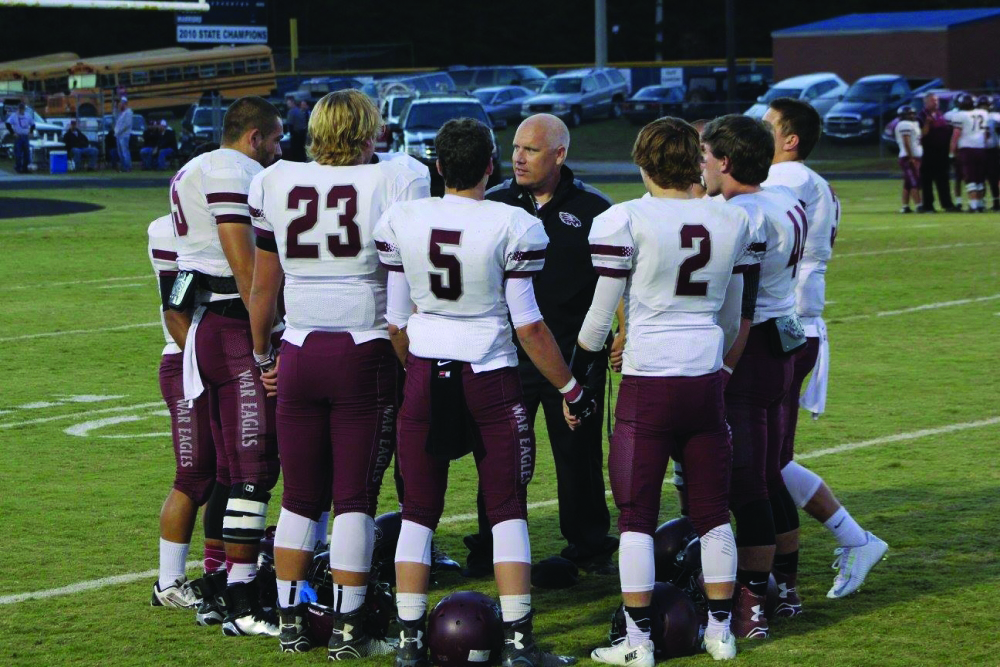 The American Humanist Association (AHA) sent letters of warning, then filed suit against the district. The case was reportedly settled out of court, but the district is now responsible for the payment of the AHA's legal fees.
District Superintendent William Schofield said that the district did not violate any state or federal laws, but would by training its employees regarding religion in the public school setting.
AHA Executive Director Roy Speckhardt celebrated the settlement, saying it was a major "victory for the separation of church and state."
"When public schools remain secular, they uphold the rights of all students to learn, free from unnecessary religious intrusion," Speckhardt said.
—–
Christian Man Fired for Calling Homosexuality 'Immoral' Files Suit against Ford
A Michigan man is suing Ford Motor Company after the company fired him for calling homosexuality "immoral." The Christian Post reports Thomas Banks, a contract engineer, was terminated without warning in August 2014 after Ford updated its policies to become more LGBT friendly.
The company reportedly posted an article about the new policies on its Intranet with a comments section. When Banks stated his opinion against the changes, he was swiftly fired for "harassment" without permission to discuss the matter with officials.
The Liberty Institute says that Banks was discriminated against for his Christian faith. According to the legal group, Banks' case "is just one in a line of instances of competent employees being stripped of their jobs because they expressed their religious beliefs."
—–
NEWS IN BRIEF
Oklahoma's Supreme Court has rejected an appeal to keep a Ten Commandments monument on the state's Capitol grounds. The monument was privately funded and is supported by lawmakers in the state. Oklahoma has not yet received the official order to remove the monument from the grounds; the order will come from the district court.
Less than 24 hours after U.S. senators failed to advance legislation defunding Planned Parenthood, the Center for Medical Progress (CMP) released its fifth undercover video providing more evidence supporting allegations the abortion giant illegally profits from fetal tissue sales. The video features Melissa Ferrell, director of research for Planned Parenthood Gulf Coast (PPGC), discussing a fetal tissue contract with actors posing as buyers. She indicates that the affiliate's abortionists will willingly alter abortion procedures so tissue buyers can procure intact specimens—whole babies. The sale of human fetal tissue is a federal felony punishable by a fine of up to $500,000 and 10 years in prison.
—–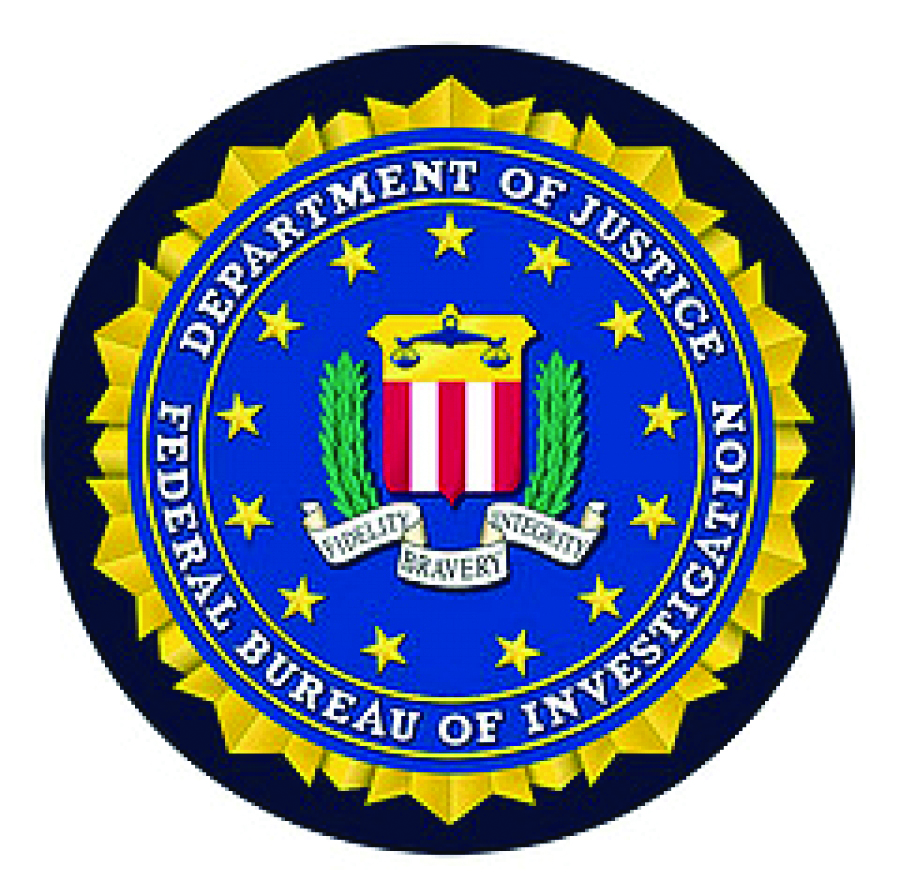 FBI Reports Epidemic Levels of Child Sex Abuse
The Federal Bureau of Investigation (FBI) has reported that the number of children exploited in sex abuse cases in the U.S. has risen to "epidemic" levels recently.
"The level of paedophilia is just unprecedented right now," according to FBI's Joseph Campbell. "We have so many cases constantly of individuals in all walks of life, from the very wealthy to other levels engaged in child pornography, child exploitation."
Campbell also added that poverty plays a major role in the growing numbers of child sex abuse.
The victims of child sex abuse tend to be young women between the ages of 12 and 18, such as one sex abuse victim who told BBC News that her abuser knew she was only 14, but that this did not restrain him: "When he actually found out how old I was it didn't stop him… he wanted me even more."
—–
IRS Commissioner Vows to Not Target Christian Colleges Opposed to Gay Marriage … 'At This Time'
The Commissioner of the Internal Revenue Service, John Koskinen, vowed in a Senate hearing recently that the federal agency will not strip Christian colleges and universities of their tax-exempt statuses should those institutions refuse to update school policies to be more accommodating toward gay marriages.
Following the Supreme Court decision in June that nationally legalized same-sex marriages, fears have dramatically risen that Christian colleges and institutions could be stripped of their tax-exempt statuses if they don't compromise their biblical beliefs on the subject of same-sex marriage.
But Koskinen reportedly said that he will commit to making sure that the IRS does not punish religious schools for not adopting policies to accommodate gay marriage — such as allowing married same-sex couples to live in married student housing — as long as he is in charge of the IRS. "I can make that commitment," Koskinen assured.
However, Koskinen did leave the door wide open for tax-exempt statuses to be a problem for Christian schools in the future when he responded to questions about the recent Obergefell v. Hodges case. He mentioned that "at this time, we see no basis for changing our examination criteria as a result of this Supreme Court case."
He later concluded with, "We can't predict over the next years what is going to happen in terms of decisions that will be made in public policy but those aren't decisions that we are going to make."