Father Faces Human Rights Complaint for Asking Gender of Babysitter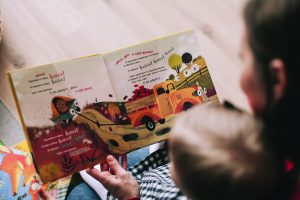 A Canadian father may have violated his province's human rights act by asking the age and gender of a potential babysitter, according to legal documents in the case.
The dad had placed a classified ad on the Canadian website Kijiji.ca. Among the applicants was one that said the person knew CPR, first aid, had a clean criminal record and had seven years of experience taking care of children. The father replied by asking the person's age and gender, and the applicant responded by writing: "I'm male and 28 years old." But when the father's dinner plans fell through, he stopped corresponding with the individual, who was one of numerous applicants.
The potential babysitter filed a formal complaint with the Alberta Human Rights Commission, claiming age and gender discrimination within section 8 of the Alberta Human Rights Act.
The Justice Centre for Constitutional Freedoms is representing the father, asking for the complaint to be dismissed.
"To prohibit parents from asking such basic questions as potential babysitters' age and sex prevents parents from fulfilling their obligation to responsibly make decisions concerning the care of their own vulnerable children," the letter said.
—–
A South Carolina town has lifted its ban on the holding of worship services at its local civic center. Local authorities in Edisto Beach decided to scrap the new rules after being put under pressure by a federal lawsuit filed by a local church.
Around 40 members from Redeemer Fellowship of Edisto Island filed an agreement Monday which ended the lawsuit and allowed worship services to continue once again in the civic center. The suit was originally filed in May after the Edisto Beach City Council ruled that the Edisto Beach Civic Center must not be used for "religious worship services."
"Defendant Town of Edisto Beach covenants that it will treat 'religious worship services' on equal terms with other community groups and uses in its Civic Center policies, including its Facility Use Guidelines," the agreement reads, according to documents released by Alliance Defending Freedom.
The town agreed to issue the congregation with $3,112.85 in compensation and must also pay the group's legal fees which amounted to some $50,000.
"We commend Edisto Beach for lifting its ban, which was inconsistent with the town's own statement that it welcomes 'civic, political, business, social groups and others' to use its civic center," ADF Legal Counsel Christiana Holcomb explained in a statement.
—–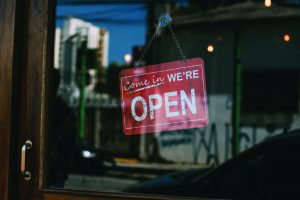 There are some companies who are well-known to be deeply religious. Chick-fil-A, for example, demonstrates its openly Christian ethos through refusing to open on Sundays.
Other businesses, however, are a little more subtle about their roots in the faith.
TYSON FOODS
Tyson Foods is the world's second-largest processor and marketer of popular foods such as chicken, beef and pork. According to its website, the company employs a Christian ethos by seeking to "pursue truth and integrity," and is "committed to creating value for our shareholders, our customers, our team members, and our communities."
TIMBERLAND
That's right, your favorite premium shoemaker is a company steeped in Christian values. The firm's CEO Jeff Swartz, has become internationally-renowned for his commitment to social responsibility and ethical manufacturing, even if it means sacrificing some profit margins.
INTERSTATE BATTERIES
Texas-based battery company, Interstate, has become a leader in the field of electrical power source distribution. From small, humble beginnings in the 1950s, the company has grown exponentially. According to Beacon Wealth, the company's mission statement declares its core aim as being to "glorify God as we supply our customers worldwide with top quality, value-priced batteries, related electrical power-source products, and distribution services."
AUNTIE ANNE'S
The famed pretzel-maker Anne Beiler started her business back in 1988, and has been committed to running an ethical and people-centered business ever since. "From day one 30 years ago, giving back has been woven into the fabric of the company," the business states on its website.
What you might not know, however, is that Anne herself is a devout Christian and the driving force behind the company's Christ-centered mission.
—–
An internationally-renowned Yale professor has ditched his belief in the theory of Darwinism, arguing that "intelligent design" should be taken more seriously.
Professor David Gelernte insisted that the theory of evolution contains a number of holes and flaws and warned the critics of intelligent design to stop attacking the theory out of a place of anti-religious sentiment.
"Darwin's theory predicts that new life forms evolve gradually from old ones in a constantly branching, spreading tree of life," the professor wrote in a paper titled, "Giving Up Darwin." "Those brave new Cambrian creatures must therefore have had Precambrian predecessors, similar but not quite as fancy and sophisticated. They could not have all blown out suddenly, like a bunch of geysers."
Gelernte added that, "each must have had a closely related predecessor, which must have had its own predecessors."
On intelligent design — the theory that God must, by deduction, be the force behind the creation of the universe, Gelernte noted that it was "first, and obviously most intuitive [theory] that comes to mind."
—–
Congressional Oaths Affirming 'God' Are 'Preposterous,' House Democrat Says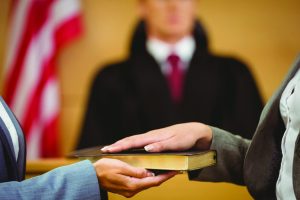 A House Democrat is criticizing the inclusion of "so help me God" in congressional oaths, saying it's both unconstitutional and "preposterous" to force everyone to affirm such a belief.
As Christian Headlines previously reported, U.S. Rep. Jared Huffman (Calif.), who is the only non-religious member of Congress, told the television show Freethought Matters that his Democratic colleagues "backed down" on the issue earlier this year. Freethought Matters is produced by the Freedom From Religion Foundation.
But then, Republican Rep. Liz Cheney (Wyo.) and others "went ballistic," he said.
"Unfortunately, my Democratic colleagues backed down," he said. "… It's unconstitutional to require a witness in congressional testimony to affirm an oath to a deity they may not even believe in or to affirm an oath to a singular deity when you might be a polytheistic Hindu for example. It's just preposterous. … It strains credulity."
Huffman, who was raised Mormon, calls himself a "humanist," although his beliefs are similar if not identical to atheism.
"Atheism seems to bring with it the notion of being anti-religion as opposed to non-religious," he told the Guardian this year. "I prefer non-religious because I just want everyone to make their own religious choices. I'm not against them having religion.
—–
NEWS IN BRIEF
Zvi Koenigsberg does not come from the world of academia, but he witnessed one of the most remarkable stories in archaeology: the discovery of the first altar the Hebrews built in the land of Israel. Known as El-Burnat, Arabic for "the hat," the mound of stones was situated in a naturally occurring amphitheater. The ritual complex was built around 1250 BCE and existed for less than a century, after which it was deliberately covered with stones. They dated the final days of the altar site when it was intentionally covered in stones, to around 1140 BCE. "Not only does El-Burnat date to this period (early Iron Age I), but it is the only site on all of Mount Ebal that does," Koenigsberg wrote.
After a video of a pastor praying with a high school football team went viral in September, the pastor was told he could no longer pray with the team. Georgia pastor Russel Davis was asked to stop praying with the Dawson County public school's football team after a viral video garnered a complaint from the Wisconsin-based Freedom From Religion Foundation. According to Dawson County News, the students did not let this decision stop them from praying. The local news outlet reported that after Davis was barred from praying with the players, the high schoolers decided to pray anyways, only this time without coaches.