Your Unchurched Friends Want to Know About Your Faith
Americans who don't go to church are happy to talk about religion and often think about the meaning of life. They're open to taking part in community service events hosted at a church or going to a church concert.
But only about a third say they'd go to a worship service, if invited by a friend. Few think about what happens after they die.
Those are among the findings of a new online survey of 2,000 unchurched Americans from LifeWay Research and the Billy Graham Center for Evangelism. In this survey, "unchurched" means those who have not attended a worship service in the last six months, outside of a holiday or special occasion like a wedding.
More than half of Americans who don't regularly go to church identify as Christians. They are mostly indifferent to organized religion, said LifeWay executive director Scott McConnell. "Unchurched Americans aren't hostile to faith," he said. "They just don't think church is for them."
But even though they aren't interested in church, few of the unchurched are turned off by conversations about faith, said McConnell. Almost half say they discuss religion freely if the topic comes up (47%). A third say they listen without responding (31%), while 11 percent change the subject. Only about a third say someone has explained the benefits of being a Christian to them (35%).
The fear some Christians have of offending their friends by talking about their faith is unfounded, McConnell said. "Unchurched folks are not being overwhelmed by Christians talking about their faith," said McConnell. "If faith is important to you, then your friends will be interested in hearing about it."
Researchers also asked about the types of church-related activities—outside of worship services—that unchurched Americans would be interested in attending. About two-thirds say they would attend a church meeting about neighborhood safety (62%). About half would take part in a community service event (51%), concert (45%), sports or exercise program (46%), or neighborhood get-together (45%) at a church.
Fewer are interested in an invitation to a worship service (35%), recovery group (25%), or seminar on a spiritual topic (24%). When it comes to church invitations, a personal touch works better than a sales pitch.
Half of unchurched Americans say a personal invitation from a friend or family member would be effective in getting them to visit a church (51%). Other methods, such as a TV commercial (23%), postcard (23%), church member knocking on the door (21%), or Facebook ad (18%) are less effective.
Researchers also asked unchurched Americans about the big questions of life. About 7 in 10 agree there's an ultimate plan and purpose for every person. One in 5 disagrees (19%). One in 9 isn't sure (11%).
Few wonder, at least on a regular basis, if they'll go to heaven when they die. Just under half (43%) say they never ponder that question. One in 5 isn't sure the last time that question came to mind (20%). This lack of interest in the afterlife can pose a problem for Christians who want to share their faith, said McConnell. Many have been trained to ask questions like, "If you died tonight, would you go to heaven?"
That tactic might not be effective, said McConnell. "If the only benefit of being a Christian is that you get to go to heaven, most unchurched people don't care," McConnell said. "It can't be the only way of talking about faith."
Instead, McConnell suggested those who want to share their faith talk about how their relationship with Jesus affects them in day-to-day life and discuss the benefits of being part of a church.
And be proactive, he said. "Don't wait for unchurched people to bring up the topic of faith," he said. "It's probably not going to happen."
—–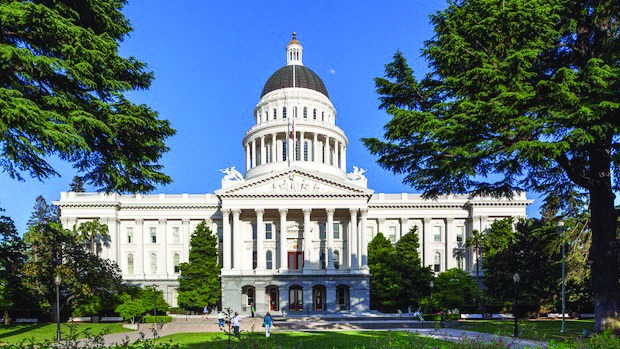 Faith-Based Colleges, Universities in CA Could Lose Federal Funding
The California legislature is poised to consider legislation that could force numerous faith-based colleges and universities to accept same-sex marriage and other gay issues or lose all federal funding. SB 1146, one of two similar bills recently introduced into the California legislature, would essentially restrict faith-based education only to seminaries that train pastors and ministers.
If passed as is, this bill would strip California's faith-based colleges and universities of their religious liberty to educate students according to their particular faiths convictions. If they teach homosexuality as sin, that marriage is between a man and a woman only, and other views that the LBGT community consider offensive, they could be stripped of their federal funding and risk losing their tax-exempt status.
Richard Kriegbaum, president of Fresno Pacific University, writes:  "Stated very simply, SB 1146 would severely restrict the free and full exercise of religious freedom granted by the First Amendment of the Constitution of the United States. This bill would limit freedom of religious faith and practice only to programs, courses and activities directly and narrowly intended to train pastors and similar vocational church leaders. At FPU religious freedom would only apply to the seminary and to undergraduate programs such as Bible and Christian ministry."
—–
Veteran Removed from Air Force Ceremony for Mentioning God
An Air Force veteran was forcibly removed from a ceremony where he was giving a speech because his speech mentioned God. According to Breitbart.com, retired Senior Master Sergeant Oscar Rodriguez was asked by Master Sergeant Charles Roberson to give the "flag-folding speech" at Roberson's retirement ceremony.
In 2005, the government changed the flag-folding speech to remove all references to God, but some service members still prefer to use the traditional version which says, "Let us pray that God will reflect with admiration the willingness of one nation in her attempts to rid the world of tyranny, oppression and misery. It is this one nation under God that we call, with honor, the United States of America."
The speech concludes, "God bless our flag. God bless our troops. God bless America."
In a video, viewers can watch Rodriguez giving this speech when four airmen grab him and forcibly escort him from the room while he continues to shout the words of the speech.
First Liberty Institute is defending Rodriguez and calling for the military to acknowledge that they violated his rights. They are demanding that the military (1) issue a formal, written apology to Rodriguez, (2) admit that the Air Force violated his civil rights, (3) deliver a written promise to Rodriguez stating he is welcome on the Air Force base to engage in free speech, and (4) that those responsible for removing Rodriguez will be prosecuted.
First Liberty Institute says that if the Air Force does not meet these requirements, they will file a lawsuit on Rodriguez's behalf.
—–
NEWS IN BRIEF
Christians in Russia won't be allowed to email their friends an invitation to church or to evangelize in their own homes if Russia's newest set of surveillance and anti-terrorism laws are enacted. The proposed laws, considered the country's most restrictive measures in post-Soviet history, place broad limitations on missionary work, including preaching, teaching, and engaging in any activity designed to recruit people into a religious group. To share their faith, citizens must secure a government permit through a registered religious organization, and they cannot evangelize anywhere besides churches and other religious sites. The restrictions even apply to activity in private residences and online.
A federal judge has struck down a Mississippi bill that allowed county clerks to cite their religious convictions to avoid issuing marriage licenses to same-sex couples. CBN News reports that House Bill 1523, which provided religious freedom for county clerks, was set to become law this week, but U.S. District Judge Carlton Reeves ruled against it. His decision makes it impossible for House Bill 1523 to be enforced.
—–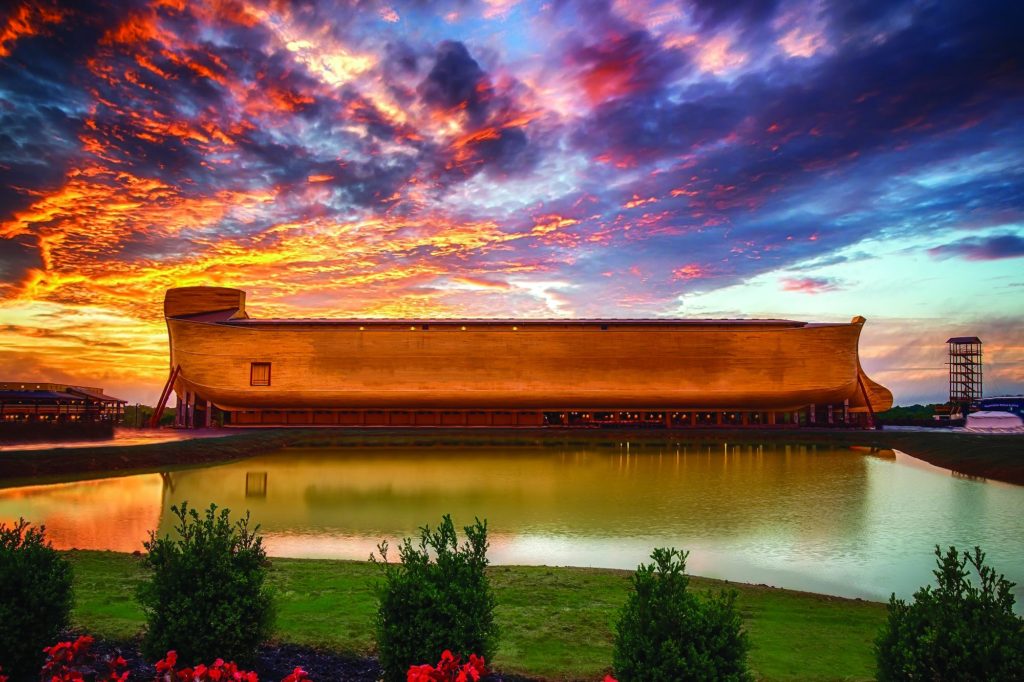 Judge Rules in Favor of Tax Rebates for Ark Encounter
Recently, a federal judge told Kentucky's tourism board that it can't kick the Answers in Genesis (AiG) Ark Encounter—a follow up to its nearby Creation Museum—out of a tax rebate program for tourist attractions because of its Christian focus.
The Blue Grass State's program works like this: Potential tourist attractions—those that anticipate bringing significant revenue to the state—are appraised by outside consultants. If the projects qualify, the state agrees to refund part of the sales tax generated by the attraction after its first year of operation. The rebate can last 10 years, and is based on how much the attraction cost to build and how much income it generates. AiG's rebate could be more than $18 million.
However, Kentucky's tourism secretary said the rebate "cannot be used to fund religious indoctrination." In addition, the state objected to AiG's decision to hire only those who can sign its statement of faith, which includes agreement that "the great flood of Genesis was an actual historic event, worldwide (global) in its extent and effect."
AiG sued over religious discrimination and U.S. District Judge Gregory Van Tatenhove agreed with the ministry in February. He issued an injunction against Kentucky's tourism board, telling it not to use "religious purpose and message" or "the hiring of its personnel" to exclude the Ark. The state said it had no plans to appeal.
The Ark, which opened on July 7, is set to have an enormous economic impact on the small town of Williamstown where it's located. Set on 500 acres, the Ark is 510 feet long and will include surrounding gardens, a 2,100-seat restaurant and a 1,000-seat theater. AiG is projecting 1.4 million visitors in the park's first year.
—–
James Dobson: Trump Has Accepted Christ, is 'a Baby Christian'
James Dobson, a leading evangelical figure, has said that Republican nominee Donald Trump has recently come to faith in Christ. Dobson, founder of Focus on the Family, was one of the evangelical leaders who met with Trump recently as the presidential candidate attempted to boost his support from the evangelical community.
Although Trump has often been criticized for his failure to correctly use biblical terms and his failure to name his favorite Bible verse despite saying the Bible was his favorite book, Dobson says that Trump has made a profession of faith and is "a baby Christian."
"[H]e did accept a relationship with Christ," said Dobson, according to ChristianToday.com. "I know the person who led him to Christ – that's fairly recent. I don't know when it was, but it has not been long. I believe he really made a commitment, but he's a baby Christian."
Dobson said Christians ought to recognize that Trump did not grow up in a Christian environment like many evangelicals. "He doesn't know our language," said Dobson. "You've got to cut him some slack. He didn't grow up like we did."
In his recent meeting with evangelical leaders, Trump assured them that he is a "tremendous believer," and that he is completely on their side.
Trump also appointed a number of prominent Christian leaders to his newly-formed Evangelical Advisory Board. "I think there's hope for him. And I think there's hope for us," said Dobson.