Survey Finds Leader Development, Apathy, and Prayer as Greatest Needs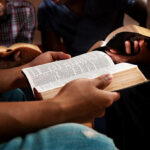 Developing leadership, connecting with the unchurched and tackling apathy are among the top issues that pastors believe need to be addressed, according to newly released data from Lifeway Research.
The research and polling division of the Southern Baptist Convention released a new report based on a survey of 1,000 Protestant pastors in the United States. The pastors were asked to list what they consider their greatest needs. 
"Developing leaders and volunteers" was the most listed concern, with 77% of respondents choosing it as an important need to address.
"Fostering connections with unchurched people" was the second-most listed item by pastors at 76%, followed by "People's apathy or lack of commitment" at 75% and "Consistency in personal prayer" at 72%.
Other listed needs include "Friendships and fellowship with others" (69%), "Trusting God" (66%), "Personal disciple making" (63%) and "Time management" (51%).
During the survey, pastors were asked to select just one important need to address.
"People's apathy or lack of commitment" ranked the highest at 10%, followed by "Personal disciple making" at 9%, "Fostering connections with unchurched people" at 8% and "Developing leaders and volunteers" at 7%.
The poll was conducted from March 30 to April 22, 2021, and has an error margin of plus or minus 3.1%. 
"The pre-existing challenges of ministry were amplified by COVID, and it's important we lean in and listen closely to pastors," said Lifeway President Ben Mandrell. "This project has shed light on critical needs they have and will point the way forward in how we partner with them to fuel their ministries and improve their health in multiple areas."
When it comes to getting help for their needs, the poll shows that 75% of pastors expressed interest in getting advice and guidance from other pastors who've faced similar problems. Meanwhile, 74% said they would like advice from pastors who understand churches like theirs. 
Only 57% of pastors said they would want guidance from "experts" on addressing those needs.  
"The most monumental needs of pastors are not new to this generation of pastors," said McConnell. "They know other pastors and pastors who have gone before them are best positioned to understand and help them with the wide variety of ministry and personal needs a pastor faces."
Less than 10% of Evangelicals Want Shorter Sermons; 30% Want More In-Depth Teaching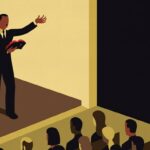 Fewer than 10% of Evangelical Protestants want to have shorter sermons during worship, while nearly a third want more in-depth teaching, according to recently released survey data. 
Grey Matter Research and Infinity Concepts released a new report titled "The Congregational Scorecard: What Evangelicals Want in a Church."
The researchers surveyed 1,000 American Evangelical Protestants, asking for their views on 14 different elements about the churches they attend for worship.
According to the report, a copy of which was emailed to The Christian Post, only 7% of respondents want sermons to be shorter, while 85% believe the sermon lengths are acceptable as they are. About 8% percent said they wanted sermons to be longer.
These trends were fairly consistent across generations, as 10% of Evangelicals under the age of 40 preferred shorter sermons, while 11% over the age of 70 responded the same.
"One of the more surprising findings was that so few Evangelicals want shorter sermons, since such a common stereotype… is long-winded pastors," Pres. Ron Sellers remarked. 
Historic Surgery Provides Man With New Heart From Genetically Modified Pig
Faculty members at the University of Maryland School of Medicine in Baltimore announced that they successfully transplanted a genetically-modified pig heart into a human in a "first-in-the-world surgery," giving hope as thousands are stuck on transplant waiting lists and die in the process.
"This was a breakthrough surgery and brings us one step closer to solving the organ shortage crisis. There are simply not enough donor human hearts available to meet the long list of potential recipients," Dr. Bartley P. Griffith, who surgically transplanted the pig heart into 57-year-old David Bennett, said in a statement. "… This will provide an important new option for patients in the future," he added.
Editor's note: this article highlights the Bible's claim that in "the time of the end… knowledge shall be increased." (Dan. 12:4)
Biden Education Secretary Urges Labeling of Concerned Parents as "Domestic Terrorists"
Newly released emails reveal that a controversial letter likening parents to domestic terrorists for raising concerns about the material their children were exposed to in public schools was crafted at the request of U.S. Secretary of Education Miguel Cardona.
A chain of emails released by the advocacy group Parents Defending Education documented a conversation between two National School Boards Association members, Marnie Maldonado and Kristi Swett.
The conversation took place on Oct. 5-6, 2021, after the leadership of the National School Boards Association wrote a letter to President Joe Biden asking for "federal assistance to stop threats and acts of violence against public schoolchildren, public school board members, and other public school district officials and educators."
The letter sought to label parents as "angry mobs" for speaking out against masking their children at schools and raising concerns about materials promoting trans activism, pedophilia, and critical race theory. Parents' disagreements with school board members at meetings were to be classified by federal agencies as "heinous actions [that] could be the equivalent to a form of domestic terrorism and hate crimes."