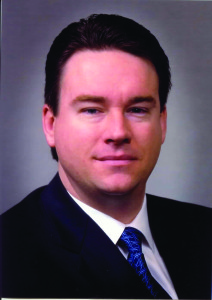 Long before birds can lay eggs, they begin to build a nest. It's fascinating to think that birds do not build their nests with the idea of housing, as only a few species will stay in the same nest for a lifetime. Nests are built specifically with the idea of nurturing and protecting their young. If we truly want revival, it is my thought that we must focus on building our ministry "nests," not with the idea of what is comfortable for us, or what might make us content, but with our concentration upon souls.
Just like God directs birds to a proper location, I believe He can direct us to specific locations where we are to build our MINISTRY nest – in order to help see souls saved and revival accomplished in our churches. God puts us in the position to serve our pastor and/or serve a church body. We are placed by the hand of God; therefore, we must guard against the spirit of discontentment. The bird cannot begin to make one nest one day and then move off to build somewhere else the next.
"Let your conversation be without covetousness; and be content with such things as ye have: for he hath said, I will never leave thee, nor forsake thee. So that we may boldly say, The Lord is my helper, and I will not fear what man shall do unto me. Remember them which have the rule over you, who have spoken unto you the word of God: whose faith follow, considering the end of their conversation" (Hebrews 13:5-7).
Building a ministry and preparing a church for revival takes continuous and thoughtful action. A single swallow may make more than 1,200 trips back and forth with materials and supplies to prepare his nest. The work is deliberate and takes much care. We cannot resent the position or the ministry "nest" God has asked us to build. It may not make sense, it may not be glamorous, but stay focused on the fact that this is NOT about YOU! It is about providing a place where a new soul can be birthed into the body of Christ. And, the work merely begins once someone comes through the doors. Once a baby bird is hatched, some require food 4-12 times per hour. It's continual service to make sure the new life is ready for its own flight.
The spirit of discontentment is most difficult to avoid in seasons where one is not seeing the expected or desired results. Think on this, an American Robin may nest up to three times a year, but only 40% of those nests will produce young. The bird doesn't stop building or preparing just because it wasn't successful every time. God will give the increase in His timing. Just keep building your "nest."