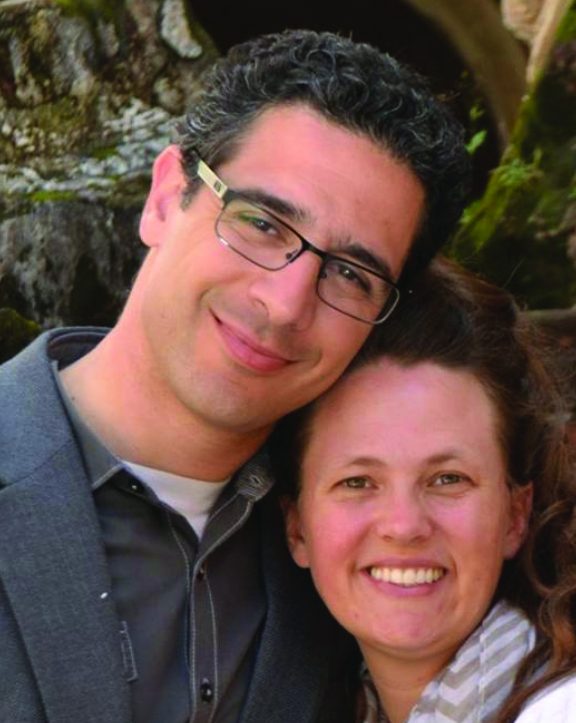 Acts 2:41-47: "Then they that gladly received his word were baptized: and the same day there were added unto them about three thousand souls. And they continued stedfastly in the apostles' doctrine and fellowship, and in breaking of bread, and in prayers. And fear came upon every soul: and many wonders and signs were done by the apostles. And all that believed were together, and had all things common; And sold their possessions and goods, and parted them to all men, as every man had need. And they, continuing daily with one accord in the temple, and breaking bread from house to house, did eat their meat with gladness and singleness of heart, Praising God, and having favour with all the people. And the Lord added to the church daily such as should be saved."
The People Gladly Received Peter's Message
These newly converted Jews received the Word that Peter preached, and they acted on it. They were baptized. Then they continued steadfastly. They were unified, with singleness of heart.
It's easy to have a tendency to think that with the birth of the church that everything was perfect, just like in Genesis 2 (in the Garden before sin). We tend to imagine a perfect harmony must have existed in the early church. However, if that is true, it only lasted for a moment because new people were added constantly.
The real message of Luke in Acts 2 is "they continued…" Dedicated and devoted, they went on.
Luke's description in Acts 2 is like a honeymoon experience; everything is wonderful. However, the honeymoon always comes to an end. Kids, jobs, diapers, life happens. And so it was with the early church. It's not possible to go back to the honeymoon phase of the church. The honeymoon is a honeymoon because it's all new. The excitement of the freshly poured Spirit baptism with miracles, signs and wonders had just begun in that day. Today, however, choosing to continue is what this Christian life is all about.
They Continued
They continued in doctrine, fellowship, breaking of bread and prayers. They continued in what they had.
This is not a season to slow down or regret. It's good to rest and take time off, but it is never right to stop moving forward. We've got to continue.
This formula that is found in the early church still works today. The key is continuing in what they started.
John 8:31-32, "Then said Jesus to those Jews which believed on him, If ye continue in my word, then are ye my disciples indeed; And ye shall know the truth, and the truth shall make you free."
The power of the Word and the fire of the Spirit got you in the Kingdom. If you fail to continue in the thing that causes you to stay in the church, you won't make it.
Gal. 1:6-9, "I marvel that ye are so soon removed from him that called you into the grace of Christ unto another gospel: Which is not another; but there be some that trouble you, and would pervert the gospel of Christ. But though we, or an angel from heaven, preach any other gospel unto you than that which we have preached unto you, let him be accursed. As we said before, so say I now again, If any man preach any other gospel unto you than that ye have received, let him be accursed."
It's stopping that's the defeat. Falling and making mistakes is not failure. It's in the decisions that keep you from continuing where failure resides.
Get An "I Refuse to Quit!" In Your Spirit
Put this in your spirit: I will not quit! I will continue. I will move forward. I will not surrender.
Col. 1:20-22, "And, having made peace through the blood of his cross, by him to reconcile all things unto himself; by him, I say, whether they be things in earth, or things in heaven. And you, that were sometime alienated and enemies in your mind by wicked works, yet now hath he reconciled. In the body of his flesh through death, to present you holy and unblameable and unreproveable in his sight:"
The blood of the cross has brought you close to Jesus. Notice the fact that verse 22 ends with a colon, not a period. That means all these things are true, but there are conditions.
Col. 1:23, "If ye continue in the faith grounded and settled, and be not moved away from the hope of the gospel, which ye have heard, and which was preached to every creature which is under heaven; whereof I Paul am made a minister;"
If you're going to make it, you've got to continue. If you've received Christ, walk in Him, continue in Him.
Paul was not a quitter. Giving up was not a part of his programming. He pressed forward.
Philippians 3:13-14, "Brethren, I count not myself to have apprehended: but this one thing I do, forgetting those things which are behind, and reaching forth unto those things which are before, I press toward the mark for the prize of the high calling of God in Christ Jesus."
A "Continue" Mindset
2 Tim. 4:7-8, "I have fought a good fight…"
You can't say, "I have fought a good fight," unless you continue in the faith. Keeping the faith is a fight. Fight for every bit of spiritual territory and truth you've received. Walter Payton was my favorite football player to watch as a kid. He had one thing on his mind: "Keep moving forward." His idea was if he were to get hit and fall, he would fall forward and get another couple of yards. Hey, stuff happens. There is an enemy that will try to stop you. You'll either have to jump over it or plow through it, but never let it stop you. Hit it with everything you've got. Fight for every inch of faith and truth you've gained.
Heb. 12:1-2, "Wherefore seeing we also are compassed about with so great a cloud of witnesses, let us lay aside every weight, and the sin which doth so easily beset us, and let us run with patience the race that is set before us, Looking unto Jesus the author and finisher of our faith; who for the joy that was set before him endured the cross, despising the shame, and is set down at the right hand of the throne of God."
Let us run the race. Sometimes, there are obstacles. Lay those aside. Imagine a marathon. The runners don't wear heavy clothes. There is very little weight on them. They have great running shoes. There are some things in Scripture that are sin and some are just weight but still need to be discarded. Their sole purpose is to slow you down and eventually stop you from continuing. Identify those things that are keeping you from moving forward and step on them.
Motto For 2019: I Will Continue
Everyone wants to change things at the beginning of a year. I'm a voice to remind you about things worth continuing.
In order to accomplish anything in life, sometimes you need this mindset: Keep moving forward.
What do you do when you struggle with something all year long? When you're out of energy? What do you do when you have been under so much pressure that all you needed was just a moment of relief? I have a word for you: CONTINUE.
There is a secret to fighting the devil. He has a major flaw, an opening in his armor enabling you to defeat him every time. I have discovered the devil cannot fight for long periods of time. He has a retreat code. He will quit eventually. If you continue doing what God has called you to do, you will win and overcome the devil every single time.
In the New Testament, the anti-Christ is a real person. He will reign, but the Christians will overcome the strongest anti-God regime ever invented. They will overcome by the blood of the lamb and by the word of their testimony. It's your testimony that will keep you going. Being beat down and in trouble and then God delivering you can make a great testimony.
The harder the devil hits you, the greater your testimony is going to be. That's why he quits early at times. The harder he hit the early church the more they grew. You will experience a weaker devil if you continue and refuse to even speak of quitting. He will never win if you just continue.
Three Things That Stop Momentum
Distraction. Everybody gets sidetracked. New challenges or projects can distract you from your walk with Jesus. Distraction is an enemy of continuing. Prov. 4:25, "Let thine eyes look right on, and let thine eyelids look straight before thee." Joshua 1:7, "Only be thou strong and very courageous, that thou mayest observe to do according to all the law, which Moses my servant commanded thee: turn not from it to the right hand or to the left, that thou mayest prosper withersoever thou goest."
Doubt. If you don't believe it's possible, it won't happen for you. If you doubt God's Word, what hope do you have? God's Word is the most powerful thing in the world. You can stop God's Word from working in your life with doubt. Curse the doubt in your life.
Discouragement. Your discouragement is a slap in God's face. When you put yourself down, you are putting down one of God's chosen. Speak the truth of God's Word over yourself and your situation. Discouragement will thwart your hunger to continue. It is not God's will for you to be discouraged. It's God's will for you to continue.
Excerpted from a sermon preached by: Pastor Anthony LoCascio.