Florida County Fines Church $250/Day For Operating Christian School For Underprivileged Kids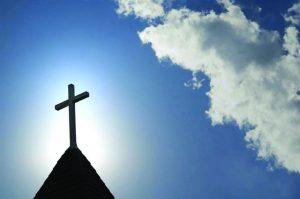 A Florida church is suing its county after government officials forced it to obtain a special application to operate a Christian school, and then denied the church the permit. The failed application cost more than $10,000.
The federal lawsuit by Alliance Defending Freedom on behalf of Englewood Church of the Nazarene (known locally as Crosspoint Church) was filed March 25 against Sarasota County. It asserts the county's action violates state and federal law, and the U.S. Constitution.
"Under state law, any charter school may operate in a church building without obtaining a special exception," the lawsuit says. "At least two charter schools and one public school are currently operating in the residential, single-family zone without a special exception. But religious schools such as Englewood Christian must go through a costly special exception process to operate in a church building."
The controversy began in 2013 when Englewood Church started Englewood Christian School, which focuses on children who have learning disabilities and come from underprivileged homes. It meets in the church's building.
More than three years later, the county ordered the church to obtain the special application, a process that involved hiring an engineer to draft a detailed "development concept plan" and holding a neighborhood workshop after providing written notice to local property owners, according to the suit. It cost more than $10,000 to complete.
The county then denied the permit and began fining the church $250 a day if it continued to operate. To date, the penalties have totaled $40,000.
"Crosspoint Church simply seeks to serve the community by providing a quality Christian education to children with learning disabilities and that come from underprivileged homes," said ADF legal counsel Kyle McCutcheon.
The lawsuit says the county's actions violate the U.S. Constitution's guarantee of equal protection and its First Amendment protections of religious freedom.
—–
Two U.S. Airports Banned Chick-fil-A due to LGBT Issues
A syndicated columnist says two airports that banned Chick-fil-A from their facilities engaged in "anti-Christian, unconstitutional" behavior – and that it's a preview of a future where anyone who affirms traditional views on sexuality will be shunned.
A New York government body blocked Chick-fil-A in late March from opening in the Buffalo, N.Y., airport, merely one week after the San Antonio City Council blocked a Chick-fil-A from opening in that city's airport.
In both instances, government officials expressed concerns about the corporation's position on LGBT issues. Chick-fil-A is owned by Christians.
Columnist Rich Lowry labeled the actions "McCarthyite." He wrote, "This is about punishing the Georgia-based company for the faith of its leadership. The official bans are anti-Christian, unconstitutional and a harbinger of a larger effort to hunt down and punish any organization that has uncongenial views on sexual morality."
The pushback against Chick-fil-A came as a ThinkProgress report criticized the restaurant's owners for their donations to the Salvation Army, the Fellowship of Christian Athletes and the Paul Anderson Youth Home.
"Needless to say, a lot of other people are guilty of the same offense, given that the Salvation Army raises about $2 billion a year," Lowry wrote. "To consider all that the Salvation Army does – its thrift shops, aid for the homeless, disaster relief, anti-trafficking programs, Christmas gifts to needy children, and much, much more – and reduce the organization to an allegedly anti-LGBT group is perverse.
"For its part, the Fellowship of Christian Athletes stands accused of seeking 'to spread an anti-LGBTQ message to college athletes.' It's true that FCA asks its leaders to forswear homosexual acts, but it also wants them to pledge not to engage in heterosexual acts outside of marriage and, for that matter, refuse to use drugs, alcohol, or tobacco."
Chick-fil-A, Lowry noted, does not refuse "to serve or hire anyone."
"The latest campaign against Chick-fil-A is based on the idea that it is impermissible for it to associate with any group with a traditional Christian understanding of sex and marriage, for any purpose whatsoever, no matter how unobjectionable or noble," Lowry wrote.
The government officials, he wrote, need "a remedial lesson in the Constitution," which "forbids discrimination against private companies on the basis of political or religious viewpoint."
"It is the enemies of Chick-fil-A who are intolerant and out-of-the-mainstream," Lowry wrote. They desperately need to abandon their tawdry McCarthyite crusade and 'Eat Mor Chikin.'"
Michael Foust is a freelance writer. Visit his blog, MichaelFoust.com.
—–
WWII Bible Removed From Veterans Hospital Display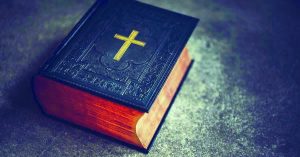 Complaints from a civil rights group has forced the removal of a World War II Bible from a veterans hospital display, although the group says the Bible's new location is just as problematic.
The Veterans Affairs Medical Center in Manchester, N.H., last year allowed a museum-like "Missing Man Display" to be assembled to honor the nation's POWs and missing veterans.
The display reportedly involved an empty chair at a kitchen table, with a plate, drinking glass, candle, flower, American flag and saltshaker sitting atop a tablecloth. A Bible that was carried by a POW in World War II also was part of the display, but it was removed after a complaint from the Military Religious Freedom Foundation.
The hospital transferred the Bible from the Missing Man Display, which is behind ropes out in the open, to a protected case behind glass. That is just as problematic to the Military Religious Freedom Foundation, which says 14 veterans have complained.
"That is still a Christian Bible," Mikey Weinstein, president of the Military Religious Freedom Foundation, told WMUR. "It is still promoting — particularly in the surrounding aspect of the POW-MIA remembrance, one of the most sacred things you could do in the military — one faith over another faith."
The hospital, though, says the Bible will remain where it is. It released a statement to WMUR saying hospital officials "consulted with appropriate legal counsel before placing this treasured WWII artifact, which happens to be a Bible, with the display, and is confident that this does not impinge on Constitutional protections."
—–
Ohio 4-H Program Under Fire for "LGBT Ideology"
Liberty Counsel, a Christian nonprofit organization, is accusing Ohio State University's 4-H program of promoting "LGBT ideology."
According to WND.com, Liberty Counsel said in a report that OSU "is intent on silencing or driving away parents, employees or volunteers who believe that there are only two sexes, male and female, and that homosexuality and 'transgenderism' are inappropriate subjects for impressionable children and have nothing to do with 4-H."
Mat Staver, Liberty Counsel's founder and chairman, said, "If Ohio State continues, it risks gutting the Ohio 4-H program. Parents will seek out better opportunities for their children."
Liberty Counsel said all Ohio participants in 4-H attend camps and events where they must share showers or sleep in the same rooms as others who identify as another sex. The counsel also said the college's program promotes the use of the pronouns, "Zie, Zir and Zirs."
"Ohio 4-H once reflected the values of the populations it serves," Staver said. "However, OSU is now using the program as a vehicle to enforce radical LGBT ideology and terminology, including the idea that pronouns are subjective, and do not correspond to objective biology of male or female."
—–
NEWS IN BRIEF
A California state assembly member has proposed a bill that would force every public or private school to place the phone number of a Planned Parenthood or similar clinic on student identifications. The bill, AB 624, would take effect July 1, 2020, and require that schools place on every ID for grades 7-12 a sexual assault hotline, a domestic violence hotline, and a "sexual or reproductive health" hotline. Democratic Jesse Gabriel is the bill's sponsor. Liberty Counsel, a religious liberty group, says the bill violates the First Amendment.
Christian activist William Whatcott reportedly must pay $55,000to prominent Vancouver transactivist Morgane Oger, according to a recent order from the B.C. Human Rights Tribunal. In 2017, Whatcott printed 1,500 flyers with a photo of Oger that described the former provincial democratic candidate as a "biological male" and said she was promoting "homosexuality and transvestism." Oger, who identifies as a trans woman, lost the election by about 400 votes. She filed the complaint with the Human Rights Tribunal soon after. The tribunal fined Whatcott after ruling that he discriminated against Oger based on her gender.