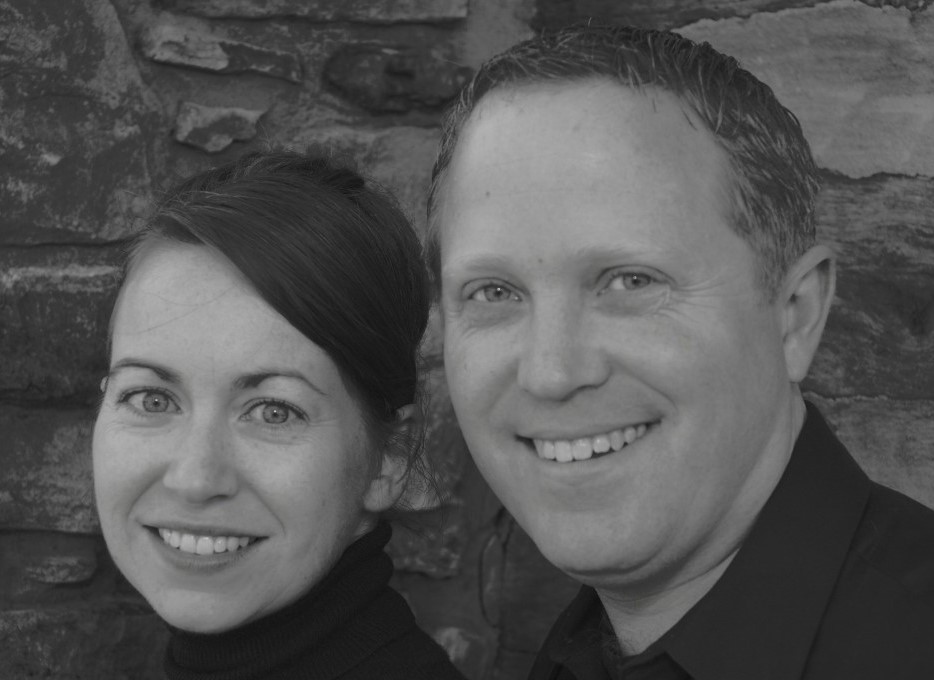 By Tim Gaddy
Matthew 6:7-10, "But when ye pray, use not vain repetitions, as the heathen do: for they think that they shall be heard for their much speaking. Be not ye therefore like unto them: for your Father knoweth what things ye have need of, before ye ask him. After this manner therefore pray ye: Our father which art in heaven, Hallowed be thy name. Thy kingdom come. Thy will be done in earth, as it is in heaven."
When Jesus taught His disciples to pray, He made this very emphatic declaration: "Pray Thy kingdom come, Thy will be done on earth, as it is in heaven." This entire prayer starts with where we are placing Him, His name and His mission today. It starts with the placement of the Great Commission in our lives.
The kingdom can simply be defined as "the domain of the king." This kingdom is about His name, His will, His plan, His directive. We must then ask ourselves, "What am I intentionally doing to expand the kingdom of God? What am I doing to communicate the plan of God on earth, as it is in heaven?"
We can't go in a corner or stand on the sidelines and wait for the revival that we believe that God has promised the Apostolic church. We must shift our thinking. Instead of just praying that God would send us hungry souls, we must believe that every soul that we encounter is a candidate for God's grace and mercy.
There are many important roles of New Testament ministers, but there is none more important than coming into union with Jesus' declared purpose to seek and to save that which is lost. We must intentionally get out to where lost people are, and get in the business of seeking and saving that which is lost. There is no greater job!
God's kingdom and will is already accomplished in heaven. Everybody in heaven will have been confronted with God's saving will. We must desire for that to be accomplished on earth which is already accomplished in heaven.
As saints of the living God, we are all looking forward to going up yonder, but we must not go alone. If our destination is heaven, we must give everything that we have to reach somebody, teach a Bible study, and seek and save that which is lost. That's our mandate and our commission from the Lord!
Martin Luther said, "I was born to fight devils and factions. It is my business to remove obstructions, to cut down thorns, to fill up quagmires, and to open and make strait paths. But, if I must have some failing, let me rather speak the truth with too great sovereignty than to once act the hypocrite and conceal the truth."
People need Jesus! Without Jesus, people are dying and going to hell. We need that to ring in our spirit. We must personally and intentionally get into the harvest field. If we don't do our best to reach the lost, we will cease to exist.
Reaching the lost was more than a side activity of the New Testament church; the future of the church depended on it. If we don't do our best to reach lost people, we might exist in name. We might exist in building. We might exist in reputation, but the glorious and intended future that God has for His church will not exist!
If there's a promised revival, let's get in on it. Let's get in the middle of it. There's going to be a great outpouring in 2015. Let's be a part of it!
Acts 2:17 says, "And it shall come to pass in the last days, saith God, I will pour out of my Spirit upon all flesh: and your sons and your daughters shall prophesy…"  We need to say, "I want that!"
Don't be guilty of simply praying for the harvest, while not being actively and intentionally in the harvest. We must take a personal responsibility to reach out to a lost and dying world.
The McIntosh group, led by Gary McIntosh, did a survey of 109 growing churches in America. Among these churches, what were the common denominators of their successful growth? One of the various contributing factors was the great percentage of members involved in ministry.  Another factor was that evangelism was the strongest goal of the senior pastor.  There is strong influence on a church toward soul winning when the pastor wins souls.
All over the world, Apostolic churches are praying, "Lord, send us revival," and I hear the cry of the Savior saying, "Go!"
Jesus said in John 4:35, "Say not ye, There are yet four months, and then cometh harvest? behold, I say unto you, Lift up your eyes, and look on the fields; for they are white already to harvest."
We need a multicultural revival. Go!
Jesus said in Mark 16:15, "… Go ye into all the world, and preach the gospel to every creature."  Go!
When Christ's purpose becomes our passion, look out. End-time revival will take place at the crossroads of God's purpose and man's passion. Leonard Ravenhill said, "We should live with eternity's values always in view."
God is giving the Apostolic church "geographically significant people." There are people that we can reach that can open up entire neighborhoods, culture groups and families. Reaching one person can open up a door, giving us access to more souls.
God put you on your street to do more than just live there. He put you there to make a difference for the kingdom of God. He put you there to make a kingdom connection.
Acts 18:24-26 states, "And a certain Jew named Apollos, born at Alexandria, an eloquent man, and mighty in the scriptures, came to Ephesus. This man was instructed in the way of the Lord; and being fervent in the spirit, he spake and taught diligently the things of the Lord, knowing only the baptism of John. And he began to speak boldly in the synagogue: whom when Aquila and Priscilla had heard, they took him unto them, and expounded unto him the way of God more perfectly."
God is giving to the Apostolic church a revival of people that are open for more. There are men and women in our communities that love God with all of their heart, but when they go to bed at night there is a gnawing in their spirit for more.
When Priscilla and Aquila came to Apollos, he was a man mighty in the scriptures. They didn't discredit his experience with God, but in love they expounded unto him more truth. With that type of loving approach, God opened up a man that gave great strength to the early church.
God wants to put in our path believers that are ready for something more, something greater than they have ever experienced. He wants His church to have influential conversions and geographically significant people. We are called to a personal evangelism revival. You can witness to that coworker. You can give a Bible study!
We must all ask ourselves, "What on earth am I doing?"
Tim Gaddy was born and raised in metropolitan Chicago, Illinois. He received a call into ministry at the age of 18 at a youth camp and then attended Christian Life College in Stockton, California from 1988-1992. Arkansas has been home since the fall of 1992. Tim served as youth pastor at Word Aflame Fellowship in Little Rock for seven years and planted New Life Church in Cabot in the summer of 1999. Tim met his wife, Stacy, during college and they married in December of 1993. The Gaddys are blessed with two great kids, Maddie and Landon. They live in Cabot where Bro. Gaddy enjoys hunting, spending time with family and an occasional round of golf. While pastoring New Life Church, he maintains an active speaking schedule at various camps, conferences and meetings across North America and abroad.
Please go to www.timgaddy.com for ministry information, resources and ideas. You'll also find helpful links and downloads from New Life Church leaders.