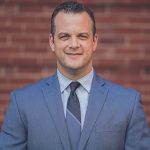 Rev. Joshua Carson | President of Indiana Bible College
"Sometimes you learn what to do, and sometimes you learn what not to do." My Pastor used those words to speak peace and understanding to my experience as a young preacher. Since that early ministry moment occurred decades ago, I've learned that there is always an opportunity to learn if you are willing to observe and apply with the right spirit. Allow me to take a stroll down memory lane to explain a little more clearly.
Most preachers can remember a time when it seemed shocking that anyone would invite them to preach anything, anywhere, anytime. Being just a young man when I received the invitation, without much on my preaching resume (so to speak), I was baffled by the invitation. This was a large youth conference and they wanted me to be the first preacher for the Friday night of the multi-day meeting. Without the need to consult a non-existent calendar, I quickly agreed and said thank you for the high honor. That's when the rest of the information was given. To this day, I can feel the air escaping the room when the Pastor on the other end of the line said, "Great, you will be preaching right before Rev. Ken Gurley that night." I'm not sure what else was said on the phone call after that because my nerves had begun chattering loudly. 
Fast forward with me to the weekend of the youth conference. While the butterflies in my stomach had morphed into vultures, I did feel confident in both my text and my topic. When we showed up to the church, the greeting was kind before my escort to the platform. Being young and lacking exposure to the preachers' side of the service, my stomach dropped when I saw Rev. Gurley and another well-known minister who was also speaking at the conference. Both of these individuals had preached every conference and convention from Dan to Beersheba, and I remember feeling like the kid that should be carrying their Bibles. 
Trying to stay in education mode, I had been observing every detail from lobby layout to service sequence, worshiping until it was my assignment to preach. What an amazing opportunity it was to take the podium and do my best to preach under the anointing of God. However, it was during that short seventeen-minute message when I began to get an unexpected education. As mentioned, there were two well-known preachers on the platform behind me, both considered the main speakers for the conference. As I preached, Rev. Ken Gurley seemed to be my biggest fan, while the other preacher seemed dismissive and unsupportive. When I finished and the service transition began, Bro. Gurley grabbed me and spoke words of life and confidence into me, knowing the value of the words to a young preacher. The other minister never spoke to me, neither at service nor at the meal following–and his lack of words spoke volumes to an impressionable young minister.
In the years since that moment, God has granted me many wonderful opportunities to help encourage young ministers. Since that night, I've always tried to remember how it felt to be treated with such kindness in contrast with such dismissal. There will always be someone a little younger, a little less experienced, or a little less comfortable that we might be able to strengthen with some words of encouragement. Let us speak positive words and train well
An old man going a lone highway, Came, at the evening cold and gray, To a chasm vast and deep and wide Through which was flowing a sullen tide. The old man crossed in the twilight dim, The sullen stream had no fear for him; But he turned when safe on the other side And built a bridge to span the tide.
"Old man," said a fellow pilgrim near, "You are wasting your strength with building here; Your journey will end with the ending day, You never again will pass this way; You've crossed the chasm, deep and wide, Why build this bridge at evening tide?"
The builder lifted his old gray head; "Good friend, in the path I have come," he said, "There followed after me to-day A youth whose feet must pass this way. This chasm that has been as naught to me To that fair-haired youth may a pitfall be; He, too, must cross in the twilight dim; Good friend, I am building this bridge for him!"
– Will Allen Dromgoole