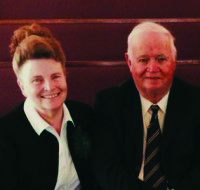 The captivating stories of seven Apostolic women in the book of Acts are presented in the book, Daughters of the Promise, written by Sis. Judith Bentley of Troy, Mo.  "Through their lives, we discover who these women were, what they believed, and how they changed their world," said Sis. Bentley. "They were women of prayer, women of power, and women of passion. I believe their stories relate directly to women in every generation."
Sis. Bentley explained that in the New Testament Jesus showed his appreciation for the talents and gifts of women. "He elevated their position to a place of great love and respect," she said. "They were a vital part of His ministry as well as the ministry of the Apostles.
"The uniqueness of each of the women discussed in these lessons reveals that there is no stereotype for being a Christian woman. God made each of us with very individual talents and gifts, and He intends for us to use them accordingly. We have Dorcas the homemaker extraordinaire, Lydia the business lady and leader, and Priscilla and Aquila, the husband and wife team who had church in their home. How inspiring to study how God matched each of their ministries to their individual abilities."
Sis. Bentley and her daughter, Kristin, have been involved directly in giving Bible studies, both in homes and in churches. These Acts lessons have evolved directly from those Bible studies.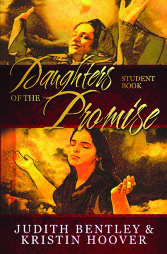 "I will have to say, the book of Acts is my favorite book of the Bible," she said. "Though there are many Bible studies available for women, we felt there was a lack of lessons available that were taken directly from the book of Acts. Thus, we decided to contribute our studies for publishing so they could be more widely used in the Kingdom. We are grateful to the Pentecostal Publishing House for the excellent job they have done in producing these lessons."
The Bible Study kit consists of three items: a DVD where Sis. Bentley and her daughter, Kristin, as well as other family members creatively introduce each lesson, a student study guide, and a teacher's guide.
"We have received a multitude of testimonies concerning these lessons," exclaimed Sis. Bentley. "One teacher reported that after teaching the first two lessons, both of the women she was teaching were baptized and received the Holy Ghost. Shortly thereafter, their husbands and other family members followed them in receiving full salvation. One lady presented the sixth lesson on deliverance in her prison ministry. After watching the DVD, one of the prisoners was gloriously filled with the Holy Ghost. While another lady wrote: 'Thank you for your help in ordering the Daughters of the Promise books. By faith I ordered 25, even though we only had 15 or so sign up. Each one was sold and many attended the study. We incorporated it into our Sunday school time for several weeks with my pastor's wife and I sharing the teaching. The ladies seemed to really enjoy it and hopefully they will continue to glean from the insights presented.'"
Sis. Bentley is thankful to report that these lessons are presently being taught worldwide through missionaries and other sources. It is her hope that they will be a part of the great outpouring of God's Spirit in the last days.