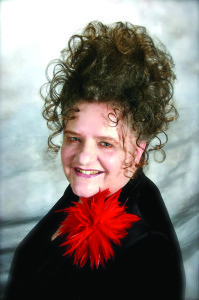 My ministry of teaching God's Word, counseling and writing is unique because of Biblical- based education from childhood including my college education at The Institution of Christian Counseling that integrated counseling principles with the Bible in a two-year college program. I provide teaching and counseling worldwide through Skype.
Please go to www.carolclemans.org and read 'about ministry' page for full bio of Holy Ghost 62 years, teaching God's Word over 50 years, Certified Pastoral Counselor 25 years. God's Word was implanted in my heart/soul by my father/pastor/Eschatology theologian who received the Holy Ghost in 1925. My first 10 years of pastoral counseling was providing this ministry for Bishop Kenneth Haney at Christian Life Center, Stockton, Calif. I taught at Christian Life College under Dr. Daniel Segraves for six years, one of six subjects: Principles of Counseling.
My book, God's Design for Marriage, is an informative tool for premarital counseling and for married couples. After reading it, Supt. David Tipton of Mississippi asked me if he could teach from it. Of course, I said, "Yes!" I counsel from a Biblical foundation just as I teach. Order marriage book at my website or eBook: amazon.com.
God's Design for Marriage was written from my many years of teaching marriage seminars. Married to Rev. Harold Clemans 47 years, teaching the Word of God over 50 years and a Certified Pastoral Counselor for 25 years – providing nationwide counseling by phone, Skype, Facetime, Facebook video messaging – (636) 448-0121.
I provide premarital counseling to assist pastors. I teach the Word for churches/conferences for spiritual, emotional and relational growth with God and others including marriage seminars. I have taught/counseled through Skype to churches/individuals in Canada, Sweden, Scotland, Guam, Japan, South America, etc.
View my teaching videos on Carol Clemans YouTube channel. Romans 12:2 instructs us to be 'transformed by renewing our mind.' Replacing toxic thoughts with God's truth renews us in the spirit of our mind.
© Carol Clemans – www.carolclemans.org – carol@carolclemans.org -(636) 448-0121
Certified Pastoral Counselor – Certified Christian Life Coach – Certified Sexual Addiction Recovery Facilitator. Ministry ref: Pastor Daniel Batchelor, Dupo, IL.