Theology: Addressing John 1:14 Without the Trinity?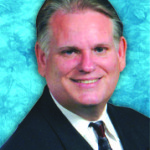 T. W. Massengale
Is Home Bible Study (HBS) still a viable ministry for evangelism? Without question. Granted, in today's fast-paced society it is more challenging to get studies, but this ministry is still very powerful. How do you get a HBS? All you need to do is ASK.
A – Ask.  Ask those you are witnessing to if they would let you teach them a HBS. Many like to make the first lesson "Into His Marvelous Light." This one-hour study makes an excellent introductory lesson and if they are ready, you have a convert (and teach the longer study as a new convert discipleship tool). But if they don't respond immediately to the one-lesson study, continue weekly with the longer 12-lesson study. Bring the large chart along to encourage them to continue.  The new Exploring God's Word chart from PPH is outstanding. But ask! Every visitor to church should be offered a HBS. There are dozens of ways to get studies. Request my article, "35 Ways to Get Home Bible Studies." Try all of them! 
S – Stay in touch. Stay prayerful.  Most of the time, people do not accept a HBS the first time you ask.  So when they turn you down, encourage them to think about it, and start praying for God to move upon their heart.  Prayer works!  Most people come to God during a time of personal crisis.  Often it takes a while for the Spirit to get them to the place they need God's help.  So stay in touch and stay prayerful.
K – Keep asking. Most of the studies you get will be after you have asked 3-4 times. Wait several months and then ask again.  "Mike, have you thought any more about that HBS I will telling you about? It's really great!  I am confident that God can make a difference in what you are dealing with."  When they say "yes" start that week.  HBS's are a joy to teach. If you have never had a training seminar on how to teach a HBS, I will be glad to send you one in PowerPoint format. Train yourself and then train others. It's free! Email me at: tmassengale@apostolic.edu. Or call (317) 781-7712. Make 2022 a Home Bible Study year!