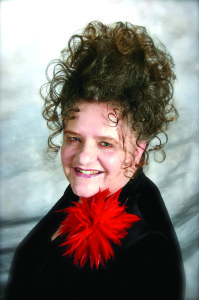 In the beginning, God created marriage. God made Adam from the dust of the earth. He made Eve from Adam's rib. God said, "The husband is to leave his father and mother and cleave (be glued together) to his wife." Adam was given authority. Eve was given influence. Who had the most power? In their marriage, under Eve's power of influence, Adam abdicated his authority and chose to disobey God with Eve. This first marriage set the dysfunctional pattern of marriages down through the ages.
Paul, writing to the Ephesus church, laid out God's perfect design for marriage comparing earthly marriage to the relationship between Christ and the church. Christ is the head of the husband. The husband is the head of the wife/family. Wife is to arrange herself under her own husband for protection, provision and guidance as she does to Christ. Husband is to love his wife as Christ loved the church and sacrificially gave Himself for her.
The simple truth of Ephesians 5:21 is submitting one to another in the fear of the Lord. Husband is to love as Christ loves – gentle, patient, kind, good, faithful with self-control. This produces love, joy and peace in a marriage. When the wife is loved with Christ's love by her husband, she will happily be drawn to him to fulfill all of his needs.
My book, God's Design for Marriage, was birthed from many years of teaching marriage seminars/parenting issues and counseling. I was blessed to be raised in an Ephesians 5 Holy Ghost-centered marriage/home. I thought all husbands were Holy Ghost-controlled as I witnessed my father's love to my mother and us children. God's unconditional love permeated throughout our home.
My marriage book is good for pre-marital counseling, to heal a broken marriage or make a good marriage a radiant marriage – order through my website: www.carolclemans.org.
Note: Baptized in the Holy Ghost 60 years, teaching Bible 50 years, Certified Pastoral Counselor for 23 years, married to Rev. Harold Clemans 45 years. Pastor Daniel Batchelor is on Bd. of Dir. of Life Enrichment Ministries, Inc. (501c3). Call (636) 448-0121 to schedule speaking or counseling nationwide by phone/Skype.