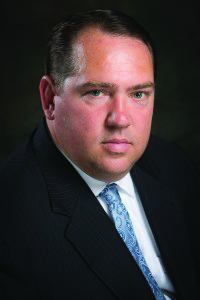 By Brian Norman
"And they continued stedfastly in the apostles' doctrine and fellowship, and in breaking of bread, and in prayers" (Acts 2:42)
The original Church was one that was powerful, and one that experienced great growth. We find that after the birthing of the early Church they immediately focused on several key things that led to an explosive, worldwide expansion of the New Testament Church. Two of these were the "apostles doctrine" and "fellowship."
It does us well to remember that the Church's growth is as incumbent upon how deep it goes into seeing individual lives changed as it is upon how wide it goes in reaching out to get new people. For new people who do not become disciples are of little use to Christ. And people who exit the back door of the church as quickly as they came in the front door are not a soul to be counted as won. God is looking for disciples, people who will be walking, talking testimonies of a resurrected life caused by the Gospel of Jesus Christ. Look what the Lord hath done for me!
The "apostles doctrine" means the infusing of a life with the teaching of the Bible. For that is what doctrine is: Biblical teaching. This results in a grounding with parallel and subsequent deepening of relationship and walk with Christ. "Fellowship" also brings about this. The osmosis of being around other believers cannot be overstated. People have social needs. And if by sheer nature of spiritual growth, if not clear Biblical command, people must cut off some relationships, which then must be replaced with others that are healthy.
As leaders, it does us well to spend time pouring the Word into the hearts of those we lead and influence. Not only directly but indirectly by encouraging them to practice daily devotions. When new people fall in love with the Word of God and the other people of God, they grow . . . and the Church does too.
Brian Norman has been in the ministry for 23 years, serving as a Pastor, Church Planter and now as a full-time Evangelist. Phone: 636-544-0627 Website: GlobalEvangelism.org