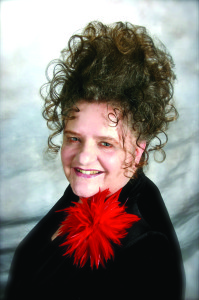 By Carol Clemans
Equipping our ministry leaders to be healing helpers is a great need in the church. Salvation removes our sins but does not remove experiences, feelings and emotions from painful events in life. Pastors nationwide are calling me to counsel people in their church who have deep painful damaged emotions from many issues. Romans 12:2 instructs us we can be transformed by renewing our minds.
Praying in the Spirit builds up our faith (Jude) and we can pray God's perfect will in the Holy Ghost (Romans 8), but it's God's Word that renews the mind. People who have been deeply hurt have their negative interpretation about the facts of their lives. They can be saved, but because of rejection, abuse, etc., they can feel helpless, worthless, hopeless, unloved by God and others.
I'm pleading with all pastors to please go to my website, www.carolclemans.org, and print out the list of recommended reading that I posted. The wisdom in these Bible-based books will enrich your ministry. Many people sitting on our pews are full of anxiety, fear, mistrust, and at the point of nervous breakdowns because of their emotional pain. It's not a salvation issue. It's not about "just pray and give it to Jesus!" They need guidance in transforming their thinking process with God's truth!
In my 23 years as a Certified Pastoral Counselor, I'm still amazed daily as I counsel people nationwide by phone/Skype and witness the emotional and spiritual healing. It is because I share God's truth with the hurting, helping them see themselves through the eyes of God according to His Word!
If you are a pastor, please call me (636) 448-0121 and I will send you a free DVD of my teaching on this very subject. I recently ministered for Pastor Rick Lovall, pastor of The Sanctuary at Sikeston, MO. He is willing to share with pastors the impact of my teaching God's truth to his church (870) 405-8106.
Note: www.carolclemans.org – bio, 195+ articles, teaching CD's, DVD's, book: God's Design for Marriage. Call (636) 448-0121 to schedule counseling by phone/Skype or for speaking for churches/conferences. Pastor Dan Batchelor of Dupo, IL is on my Bd. of Dirs. Twitter: @CarolPClemans, FB: Life Enrichment Ministries, Inc. (501c3) & Carol Theobald Clemans, google+, LinkedIn.