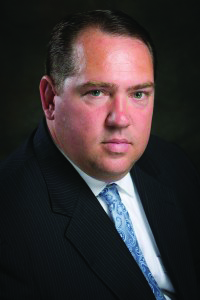 "Behold, now I know that there is no God in all the earth, but in Israel" – 2 Kings 5:15
"I asked and the Lord answered," he said. Such a response might seem simplistic, yet is it? Naaman needed a healing and the prophet Elisha let it be known God was going to provide it . . . but not the way Naaman wanted it. Often we are guilty of, in essence, doing the same thing — wanting the miracle but wanting it our way.
Biblically, there seems to be several precursors involved in the miraculous manifesting (healing, provision, kingdom advances). Most notably, the spoken word and obedience to it. Yet let us not forget the most basic of them all – asking God.
It has amazed me how many times God has showed up for needs in my life and in the cause advancing the objectives of what He has commissioned me to do. Just recently I finished an overseas global evangelism trip which I did not have the finances for. I put it on my card and simply asked God if it was His will for me to continue to make a trip to that part of the world to meet the need. I even gave Him specifics on how. Candidly, this prayer was not in a deep intercessor prayer meeting, rather driving to the local post office in St. Louis to get my mail. I thought no more of it – it was in God's hands. And God took care of it!
Let me challenge you, faithful pastor, preacher, saint of the most high God. Do not give up on your prayer meetings, but rather make mention of the things you need God to do as you go about your daily life as well. Also make note of the requests. Why? For the praise report that surely follows. There is a God in Israel, and He is the God over all of heaven and earth. Let us have our prayer warring meetings, but let us not forget to make mention of the things we need the Lord to do as we live life.
Brian Norman has been in the ministry for 23 years, serving as a Pastor, Church Planter and now as a full-time Evangelist. Phone: 636-544-0627 Website: GlobalEvangelism.org