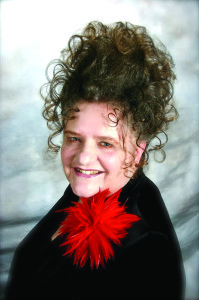 Twenty-three years ago, Pastor Kenneth Haney brought me on staff part-time at Christian Life Center as a Certified Pastoral Counselor. I provided this counseling/teaching ministry for CLC the last 10 years he was pastor before he went to WEC as UPCI Supt. I also taught six years at Christian Life College under Dr. Daniel Segraves – one of six subjects: "Principles of Counseling." God's Word is the foundation of my teaching, counseling and writing. I'm always asking the question, "What is God's truth about this?"
On my website, www.carolclemans.org, I've posted 180+ articles addressing issues regarding helping the saved but wounded people sitting on our church pews. Isaiah 61 explains that Jesus Christ came to bring the good news – the gospel – but he also came to heal the broken in heart and set the captives free – I say, "Of their stinkin' thinkin'."  Emotional pain can cause major distortions of God's truth. Many hurting people define themselves through their painful experiences instead of understanding their identity in Christ. Romans 12: 1 & 2 – "be transformed by renewing our minds" – with God's truth.
I provide nationwide confidential counseling by phone/Skype – (636) 448-0121 – for pastors and lay people. For three years we were part of Pastor Daniel Batchelor's church in Dupo, IL teaching and counseling. Pastor Batchelor is on my Board of Directors of LEM, INC. (501c3).
I love teaching God's anointed Word for churches/conferences for spiritual, emotional and relational growth. I also teach marriage seminars from my book: God's Design for Marriage. If you are a ministry leader, please call me for a free teaching DVD. I thank God for the gift of the Holy Ghost 60 years ago, teaching from His Word for over 50 years and counseling for 23 years – to HIM be all the glory and honor!
www.carolclemans.org – (636) 448-0121 – carol@carolclemans.org. Go to website – click 'follow' button – insert your email – you will receive all new articles posted. Teaching CD's, DVD's & book: God's Design for Marriage are available.