Counseling Pornogrophy Addiction 
Written by John L. Fonzer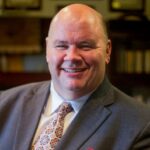 Douglas White, Silsbee, TX – It's such a massive problem that it's one of the key maladies – both in and out of God's Church – tearing away at the moral fabric of our society.
Pornography addiction is probably more difficult to break than many other vices. Among the reasons is that God, in His wisdom, put a desire for intimacy and sensuality in humanity. When that desire, given by God for the confines of marriage, is distorted by your soul's adversary, the result is trying to overcome something that God Himself put in your world. If it was demonic (and, yes, some can get to that point), it could be cast out. However, you can't "cast out" what God put in you. You have to "control" that natural desire and confine it to godly parameters.
Among the most important instructions that I can give someone battling pornography is accountability. In every case, either I or someone I designate must have complete access to them – with the ability to ask any pertinent questions – to help them maintain a righteous direction and let them know they aren't fighting that battle alone.
Secondly, my advice to them is that, if they cannot handle Internet access, they should consider getting rid of it. However, various programs are available to monitor your internet usage and, in turn, send records of where you've browsed to various individuals of your choice.  
Every parent should realize that the argument, "I have to respect my child's privacy," is a dangerous lie. Pornography won't respect their privacy. Ultimately, such reasoning only serves to take your hand off your child, allowing every other sinful vice in life to mold and direct them.  Never be afraid to open their phone, tablet, or computer and see what kind of texts they have received, sites they have visited, or pictures that they have downloaded.
Among the most heartbreaking things I've dealt with while leading a congregation has been when parents acquired devices with full internet access for their offspring who were too young to handle unrestricted access to everything the Internet has to offer them. Horribly painful prices have been paid by parents who would openly argue with any spiritual authority, declaring, "My child is mature enough to handle it," only to find out later that they had opened the door for their child's destruction.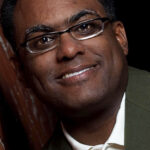 James Williams, American Canyon, CA – In counseling, my questions and recommendations are: 1) Are you willing to do the hard work? 2) Are you willing to fully submit to the process of healing? 3) Are you willing to be extreme to overcome and have victory no matter how trivial it may seem? 4) These are non-negotiable; you need a "let's go!" attitude. 5) You must be honest because, without it, nothing works. 6) Recommend "EveryManMinistries.com;" whatever you take away, something must replace. 7) Conversation, check-ins, provide continual support, prayer, fasting, whatever else is necessary.
Parents, please don't be afraid to have healthy conversations about sex. Do not wait. Introduce it to them in a biblically healthy way so that the world does not shape their paradigm. The biggest problem in the church is the lack of healthy conversations on sex in the home. As a result, our children look to others outside the faith to set their sexual standards and address their questions, and then we are "playing catch-up" to do damage control and correct the narrative.
Marriages affected by pornography can't be healthy until there is a conversation, compassion, empathy, and unconditional love from the spouse. Until there is honesty, transparency, and willingness on behalf of the one wanting to change, "healthy" is out the window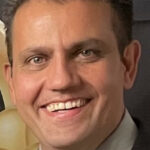 Jon Petoskey, East Hartford, CT – This sin clearly can be the infidelity that destroys a marriage and can hinder or prevent healthy sexual relations within a marriage. I have understood it to affect anywhere from 30-60 percent for men.
The counsel I give for those coming asking for help with this addiction is to express affirmation for the courage to come and ask for help; acknowledge with them that it is a sin; try to walk alongside them in studying/reading gaining knowledge about this addiction; pray with them for deliverance from it; encourage the use of software to help filter all technology they use and establish an accountability partner; continue to ensure their systems of accountability are working. I definitely recommend using software like Covenant Eyes and having a strong accountability partner. If they need to do life without a smartphone, I've encouraged them it's better to cut that out of your life and make it to heaven, than to keep it and not.
Breaking the addiction is extremely hard for both men and women who have come and asked for help, as powerful an addiction as any other. But we know and have seen the power of sin become broken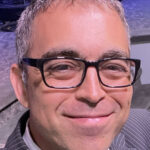 Jonathan Vazquez, Potts Camp, MS – The issue of pornography is rampant. It removes love as the center of sexuality and replaces it with carnal gratification. It objectifies women, demeans them, and makes them objects of pleasure rather than beings created in the image of God. Young men and women in our society are being programmed by pornography to have a distorted, unnatural, and unrealistic view of sexuality, that will cause them to have great difficulty finding normalcy in marriage.
In counseling someone dealing with these issues, I first try to illuminate Scriptural understanding on the issue. Secondly, I provide resources to help equip them for the battle. One such resource for men is the book Every Man's Battle. I also have two to three Apostolic counselors that I refer people to as an additional resource. I suggest that every man's wife has all of his passwords, as well as access to his devices.
Not everyone has an issue with drugs, alcohol, or homosexuality; but everyone has lust as part of his or her nature. Obviously, it is a serious issue, but more so because of the availability of the Internet.   
Protect your child. Don't assume that they are not vulnerable. Be vigilant. Keep control of their devices. Guard your child as if a killer was coming after them… because he most certainly is.