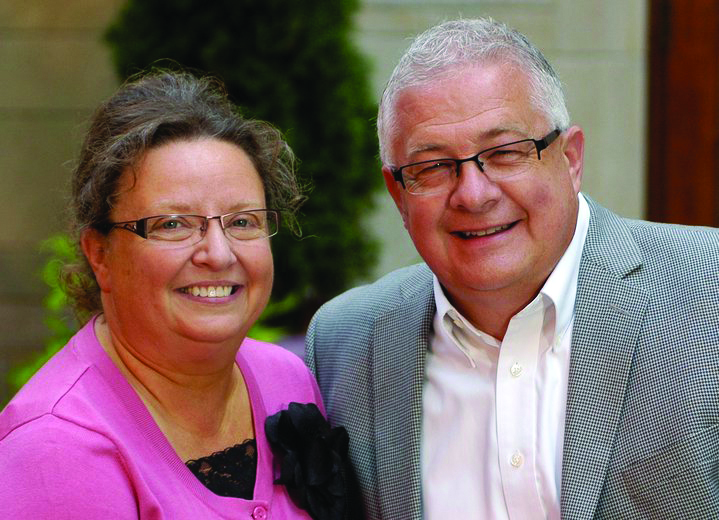 We all want revival in our churches! Bro. Douglas Elkins, based out of Bloomington, Indiana, helped to develop Revival by Design North America (RBDNA), a God-given Biblical pattern for continual revival. The program teaches on spiritual warfare and how to dismantle Satan's kingdom/structure.
"God has a biblical pattern for systematic growth and revival," explained Bro. Elkins. "So Revival By Design was developed to follow that pattern which will help the average Apostolic Christian to excel in the gifts of the Spirit and also to grow in leadership skills, stewardship, ministry management and more."
Bro. Elkins, a fifth generation Apostolic, brings a wide array of experience to his current responsibility as Regional Coordinator for Revival by Design in North America. He has over 20 years of pulpit ministry experience, including serving as assistant pastor, senior pastor, evangelist and missionary. He also served the Missouri District as Foreign Missions Director. It was during his time as an Associate in Missions to the Baltic States that he was privileged to be able to work with Missionary Mark Shutes, and they began to put together the structure and framework for Revival by Design.
"RBDNA is not just an evangelism strategy," said Bro. Elkins. "Our goal is to provide systematic training in the Scripture that continually compels the student forward into their communities for evangelism. They will be trained in academic achievement and also in fruitfulness as a soul winner."
The pattern of Revival by Design is based on the Old Testament structure that Moses implemented in conquering and establishing God's kingdom/structure. The plan shows the importance of spiritual warfare and how to use it. The student will learn how to divide and conquer their God-called territory.
Bro. Elkins says, "The goal of our curriculum is not simply to educate and offer head knowledge, but to take what has been taught in the classroom and successfully apply it in real-life situations."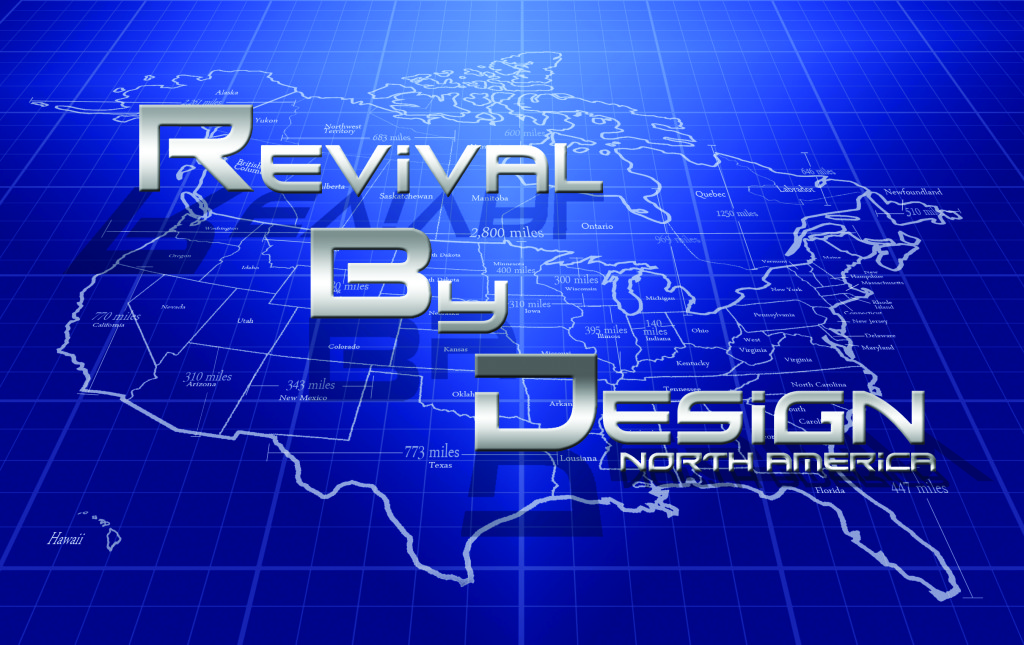 There are seven levels taught in the material. With each level building on the previous level, it helps the student grow in knowledge and in their area of ministry responsibilities. These lessons have been developed for the student who has no prior Bible training but still challenges the student who has prior Bible training. RBDNA can easily be implemented in a new work or in an established church. "God will only give us what we are prepared to receive," he explained. "RBDNA prepares us to receive and care for new people. Otherwise, we will lose them."
According to Bro. Elkins, several churches have been set up as active training centers across North America. Many are seeing great spiritual impact as they move into the RBDNA process. Pastor Greg Davis of DeKalb, Illinois is an example of the success. Pastor Davis said, "We've had 15% growth in our Sunday morning attendance in five weeks. We went from 10 in study to 35 during the same period. We've had miracles, and best of all the church has become connected to soul winning. Don't wait. Get involved."
Those interested in Revival by Design may visit a website that supports the ministry: www.rbdna.org. "The website was developed as we saw the importance of having an easily accessible place that could serve the needs of those interested in finding out more about RBDNA, as well as a place for us to share the reports of revival that come in regularly from our training centers all across North America," said Bro. Elkins.
For more information about Revival by Design North America, go to www.rbdna.org or contact Bro. Elkins at douglas.elkins@rbdna.org.