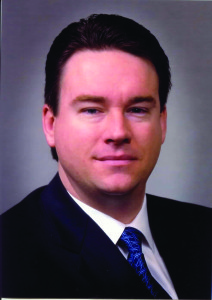 President Donald Trump was certainly not known for his Christian values, but as president he has taken unprecedented actions in his policies and in surrounding himself with leaders in the evangelical movement. While political leaders usually distance themselves from the religious right, President Trump and Vice-President Mike Pence have been very inclusive of religious leaders and the causes they support. In May, both the president and vice president commemorated the National Day of Prayer in a ceremony held in the White House Rose Garden, lending their support to religious leaders and churches. Trump made good on a campaign promise to promote free speech and religious liberty by signing an Executive Order designed to ease IRS restrictions against political activities and speech by tax-exempt religious organizations, ministers and churches. This is a big step forward as its aim is to help alleviate restrictions on the religious community imposed on it by what is known as the "1954 Johnson Amendment."
In July, Trump participated in a tribute to veterans during the Celebrate Freedom Concert at the Kennedy Center in Washington, D.C. The event featured the First Baptist Choir from Dallas, Texas and their pastor, Robert Jeffress, an outspoken advocate for traditional marriage and other Christian values. Also, in July, he hosted a prayer circle in the Oval Office and was surrounded by evangelical pastors as they laid hands on him in prayer. Shocking media elites, Trump gave his second exclusive interview to Pat Robertson on the 700 Club program via Christian Broadcasting Network.
In a fascinating turn of events, Trump has hired attorney Jay Sekulow as his personal lawyer and legal spokesperson. Sekulow is Chief Counsel of the American Center for Law & Justice (ACLJ) and has arguably been the foremost expert on protecting religious liberty, works to combat religious persecution both in the U.S. and abroad, and is a trusted defender of Israel. He has argued cases at the Supreme Court of the United States 12 times. In a Washington Post article entitled, "Jay Sekulow, Trump's unlikely lawyer" writer Derek Hawkins gives his critique of Sekulow stating that, "His face and his name are well known in the nation's capital and among conservatives generally — but not for this kind of work. He's an experienced litigator on behalf of conservative causes, especially causes dear to the religious right."
I am once again reminded that we serve a God that is in control – that a seemingly non-religious man, as president, has made a clear effort to surround himself with religious leaders, has lent his support for traditionally conservative Christian causes, and has committed to the critically important task of appointing conservative judges. This is not a political endorsement or approval of every action or policy. It is a call for Americans to pray for God's will for our president, those surrounding him and our country.
"Daniel answered and said, Blessed be the name of God for ever and ever: for wisdom and might are his: And he changeth the times and the seasons: he removeth kings, and setteth up kings: he giveth wisdom unto the wise, and knowledge to them that know understanding: He revealeth the deep and secret things: he knoweth what is in the darkness, and the light dwelleth with him" (Daniel 2:20-22).