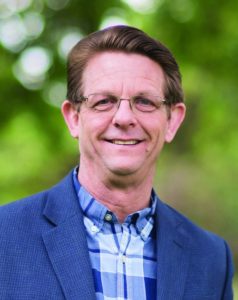 One Sunday morning years ago our ministry team was making final preparations for Children's Church. Ten minutes before the kids were to arrive, I assembled the team in the front of the chapel so that we could join hands and pray.
As we formed a circle, I noticed that Tasha, our song leader, was missing.
I asked my team members, "Where's Tasha?"
Rebecca, our piano player, spoke up and said, "Oh, didn't you hear? She is out of state this weekend, visiting her fiancé."
SURPRISE!
On another Sunday in the distant past, one of my staff members, Michelle, was scheduled to teach in my kindergarten room. The day before, Michelle warned me that she was going out of town, but that she would be making the return trip very early Sunday morning to be in time for the class.
At 9:10 a.m. Sunday, twenty minutes before church, my phone beeped with a text message: "I am so sorry but I am not going to make it."
SURPRISE!
A while back I heard Kristina's story. She was enjoying the adult Bible class in the main sanctuary when her children's pastor appeared at her elbow and asked her to substitute-teach in sixth grade, right now.
SURPRISE!
Over the years I have discovered a universal truth: No one likes Sunday Morning Surprises.
Pastors don't like Sunday Morning Surprises.
Directors don't like Sunday Morning Surprises.
Teachers don't like Sunday Morning Surprises.
And ultimately, students don't like Sunday Morning Surprises.
Scenarios like these have caused me to adopt a few habits in my own life which have helped alleviate such surprises.
To the leaders in my audience I offer the following advice: Text your team on Saturday night, around 6 p.m. The text should read, "Hey, everybody! Are you ready for your class tomorrow morning? You have 90 minutes to reply." Then at 7:30, you personally call every team member that did not reply. Connect with each staffer before you go to bed Saturday night so that you can awaken Sunday knowing the status of your ministry before you get to church.
To the teachers in my audience: Do your leader a favor and communicate your scheduled events, family vacations, etc. so that she can plan accordingly.
Sunday morning ministry can sometimes be stressful. Don't be guilty of adding to the stress of those around you by creating an unnecessary Sunday Morning Surprise.
No one likes Sunday Morning Surprises.
Now, birthday surprises? That's an entirely different story. My birthday is November 21. Surprise me.
Brent Randall Regnart serves as Western District Children's Ministry Secretary. He is available to conduct a Teacher Training or Children's Ministry event in your church or district. He and his wife Rachel live in Stockton, CA. For an informational brochure call or text (209)601-4315 or email brent@brentrandall.com. Website: www.brentrandall.com.