Horrors of Being Christian Under Kim Fong Un's Regime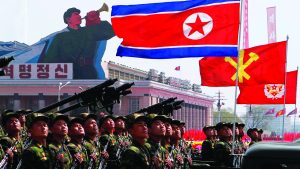 Choi Kwanghyuk, a North Korean defector, said despite being offered freedom from the prison camp, he and other believers said they would not deny Christianity.
Choi led an underground church in North Korea before being imprisoned. He said Christians at the prison camp would not accept an offer of freedom if it meant renouncing their beliefs.
"Even though they are offered release by signing a contract renouncing their religion, they do not accept this offer," he told The Christian Post in an interview. "Some of them feel that living inside the political camp is better than going outside because they foresee that it will be difficult for them to adapt to the outside society."
Christians in North Korea are largely persecuted in the country. Open Doors USA has ranked the country as the worst persecutor of Christians in the world.
Still, Choi started an underground church.
"Our meeting spot was literally underground. In North Korea, we dig holes on the ground to store Kimchi and potatoes over the winter. It's very cold in North Korea and if we don't bury it underground, then it will freeze up. We don't have a heating system in North Korea," he said.
"We meet in this rectangular hole and use [a] lantern to study the Bible. Since we cannot sing out loud, we praise by humming the hymn."
Choi also said that only about one out of 100 people "know about God" in North Korea.
"If people get caught associating with religion, then DPRK government will send them to political camp or prison," he said.
To help persecuted Christians in the country, International Christian Concern (ICC), which reports on the persecution of Christians around the world, is cooperating with other countries.
Gina Goh, ICC's regional manager for Southeast Asia, said that ICC sends rice in floating bottles to the country. They also sponsor a Christian radio program and send gospel fliers into the country through balloons.
"We want to provide not only humanitarian aid that addresses their basic needs, but also the Gospel that they don't get to hear in their country," she said. "We invite Christians to remember and pray for North Korea and its 25 million oppressed souls."
—–
Cross Shaped World War I Monument Ruled Unconstitutional
A judge has ruled that a cross-shaped World War I monument in Maryland is unconstitutional because it "has the primary effect of endorsing religion and excessively entangles the government in religion."
According to The Huffington Post, the U.S. Court of Appeals for the 4th Circuit ruled 2-1 that the Peace Cross, which has been on display since 1925, should be taken down due to its alleged endorsement of religion.
"The Latin cross is the core symbol of Christianity," Judge Stephanie D. Thacker wrote in the decision. "And here, it is 40 feet tall; prominently displayed in the center of one of the busiest intersections in Prince George's County, Maryland; and maintained with thousands of dollars in government funds. Therefore, we hold that the purported war memorial breaches the 'wall of separation between Church and State.'"
Those who support the cross monument say they will appeal the ruling to the Supreme Court. Many argue that the monument represents history and the valor, endurance, courage, and devotion of servicemen rather than explicitly endorsing religion.
The Peace Cross was erected to honor 49 men from the area who gave their lives serving their country in World War I.
—–
Gay Coffee Shop Owner Kicks Out Pro-Life Group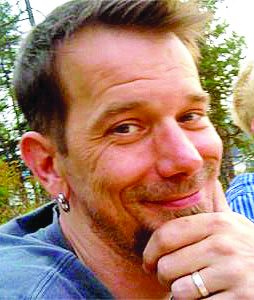 A pro-life Christian group was told they had to leave a Seattle coffee shop by the business's gay owner.
The Washington Times reports that members of the pro-life group Abolish Human Abortion came into Seattle's Bedlam Coffee to order drinks following their time distributing pro-life pamphlets around the community.
Once Bedlam's owner found out that a pro-life Christian group had entered his business, he told them to leave.
"I'm gay. You have to leave," Ben Borgman says in the video of the encounter, posted to Facebook by Abolish Human Abortion.
When one of the members of the pro-life group asks, "Are you denying us service?" Borgman responds, "I am. Yeah."
From there the exchange becomes heated with Borgman talking about his gay lifestyle in explicit terms and yelling at the Christian activists using language interspersed with cursing.
Many who watched the video called out the hypocrisy in our society today between those who approve of this gay coffee shop owner having the right to kick this pro-life group out of his business and many of the same people who accuse Christian business owners such as bakery owner Jack Phillips of discriminating against gay people when he refused to bake a cake for a same-sex wedding.
—–
Apple Remove Pro-Life App
Influential media icon Apple has reportedly removed a pro-life app from its iOS App Store after the app received criticism from pro-abortion media.
According to LifeNews.com, Human Coalition launched an app on the App Store which allows individuals and church groups to pray for women considering getting an abortion in real time. The women remain anonymous, but Human Coalition hoped that the app would be a way for pro-life advocates to be aware of specific prayer needs.
There was much pushback against the app from pro-abortion media, such as Amelia Tait at The New Statesman who criticized the app: "Are digital anti-abortion prayers sanctioned by the church? Do they reach God? Though these questions may seem faintly ridiculous, their answers seem more important than ever. When it comes to the tech behind these anti-abortion apps however, that is where people – religious or not – might do well to lose a little faith." These and other articles reportedly caused Apple to pull the app from the App Store.
"In July, on the heels of pro-abortion media pushback, Apple notified us that they had removed the Human Coalition app from the App Store, citing violations of certain functionality requirements. However, Human Coalition spoke with Apple and demonstrated that not only were the cited requirements met, but that the Human Coalition app exceeded minimum requirements and functioned better than similar apps from other developers," a Human Coalition spokesperson told LifeNews.
The spokesperson added that Apple refused to give a specific change the app developers could make to allow the app to be accepted on the App Store.
This incident comes in the wake of another pro-life censorship incident. As ChristianHeadlines.com previously reported, Twitter recently pulled a campaign ad from its platform which condemned Planned Parenthood.
——
People Turn to Prayer, Not Social Media, In Times of Crisis
A recent study found that more people are inclined to turn to prayer when making a difficult decision than they are to turn to social media.
ChristianToday.com reports that the study, conducted by ComRes, found that, when facing a difficult decision, the majority of people will consult friends and family (77 percent), over half will turn to the internet to search for answers (51 percent), six percent say they turn to prayer, and only four percent look to social media platforms such as Facebook and Twitter.
Although only a small percentage say they turn to prayer when making a difficult decision, researchers say it is significant that more will turn to prayer than social media.
Professor Stephen Bullivant, director of the Benedict XVI Centre for Religion and Society at St Mary's University in London, said: "Given the amount of time people spend on social media, and the amount of attention it gets, the fact that people are more likely to ask God for help in making difficult decisions than Facebook is really interesting."
—–
NEWS IN BRIEF
In its new term, which began Oct. 2, the Supreme Court will hear the case of Masterpiece Cakeshop v. Colorado Civil Rights Commission. It stems from 2012, when two gay men visited a Lakewood, Colo., bakery in search of a wedding cake. The owner-baker, Jack Phillips, who is Christian, turned them away. The case has been in court ever since. This landmark decision could shape the future when it comes to violation of religious liberties/freedom cases.
The Rev. Billy Graham will be 99 next month, but the famous evangelist continues to prioritize Scripture. Recently, the Rev. Franklin Graham, the elder Graham's son, shared in a Facebook postthat his father has a particular Bible verse displayed all over his North Carolina home. The verse is Galatians 6:14, which reads: "But God forbid that I should boast except in the cross of our Lord Jesus Christ, by whom the world has been crucified to me, and I to the world."