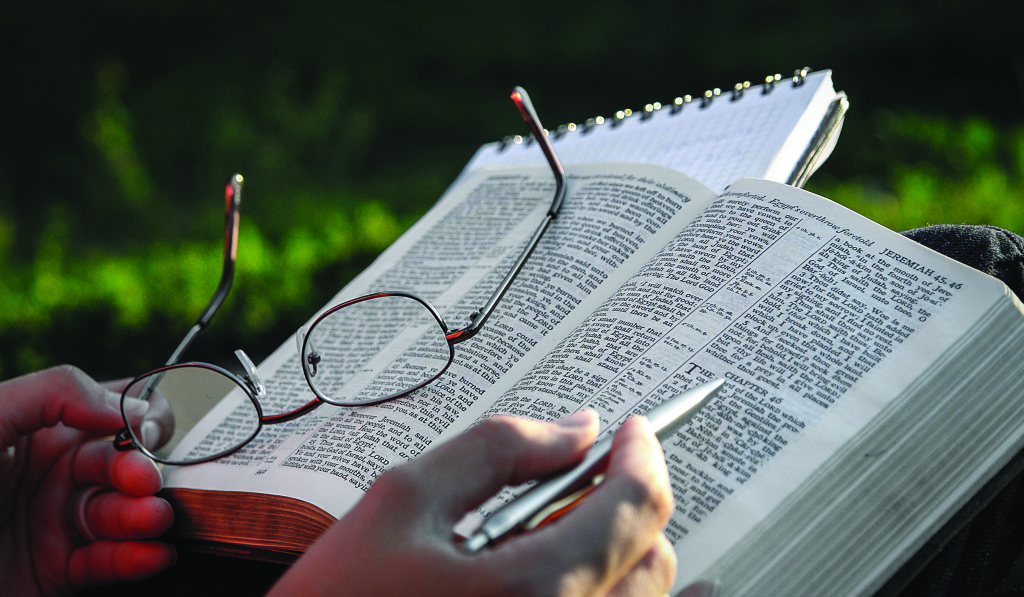 Why are So Many Christians Biblically Illiterate?
The Bible has become a moving target. One can strip it down, twist it, misread it, add to it, supplement it, and even overrule it, and, unfortunately, 95 percent of the congregation will not realize it. Most Christians know enough about the Bible to be dangerous.
Why? Because Americans no longer know the Bible. The evidence is overpowering that contemporary Christianity is Bible-ish, at best, and at worst, in some cases, Bible-less. The Bible in America is a massive industry ($2.5 billion) yet it is the best seller few read and fewer understand. The American Bible Society releases an annual State of the Bible report and their research is persuasive in understanding the declining influence of the Bible in America.
Everyone has an opinion about the Bible. Politicians attempt to use the Bible, Grammy-award winners quote it and Hollywood has portrayed it on the big screen. Yet one problem remains: most are oblivious to the Bible's basic content, meaning, and message.
Across the pond, the results are even more dramatic: one-third of British parents thought Harry Potter was a thematic plotline derived from the Bible.
The Bible is not held in the esteem it once was. Over the last 150 years, America has drifted from its Biblical focus. In an election season, it is remarkable to recall that, though he was not a member of any church, the Bible was valued as an authority in America so much so that Abraham Lincoln quoted from it four strategic times in his second inaugural address on March 4, 1865. President Lincoln used words ascribed to Jesus in Matthew 18:7 and – using the Bible — pronounced God's judgment on our nation for her moral bankruptcy of slavery.
The unwillingness of many Americans to dig deeper into the Scriptures is not related to a lack of options. The Gideons give away a Bible every second. One publisher sells more than 60 different editions of the Bible.
Clearly, the challenge of biblical illiteracy in America is not because of a shortage of Bibles, but rather knowledge and appreciation of the Bible's message.
A tremendously exciting new initiative is underway to re-introduce the world to the Bible. In 2017 the six-floor 430,000-square-foot Museum of the Bible will open only two blocks from the National Mall in Washington D.C. The Museum of the Bible invites all people – those with faith and those without – to engage with the Bible in an immersive experience with its unique history, narrative and influence.
The story of how the Bible has come to us is a tale of heroism, courage, persecution, betrayal and towering faith in a God who raises the dead, mixed through the centuries with the blood of martyrs. If 80 percent of Americans believe the Bible is "God's word," shouldn't we show the Bible some respect by knowing more about it?
—–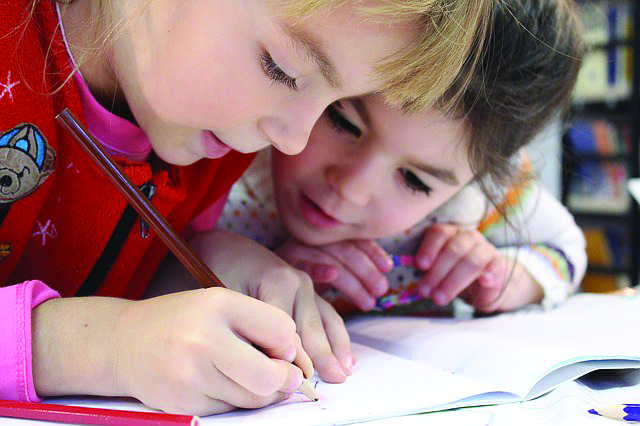 Homeschool Families Facing Charges for Failing to File Paperwork on Time
Parents of two homeschooling families in Ohio could face fines and possible jail time for failing to file paperwork on time.
Christianity Today reports that the parents of the two families have been charged with "contributing to the delinquency of a minor" which is a first-degree misdemeanor with a penalty of up to $1,000 and a possible six-month jail sentence.
The parents were charged after they misunderstood Ohio's requirements for homeschooling and failed to file paperwork on time. One family filed an intent to homeschool last year but was unaware that the notice needed to be re-filed this year. The other family filed the annual notice, but failed to also submit an educational assessment with it because they were mistakenly told by their school district that the assessment did not have a strict deadline.
The families have now been implicated in the "truancy" of their children, even though the children have continued to complete their lessons.
The Homeschool Legal Defense Association (HSLDA) said that the families' errors were not intentional and that the school did not notify them immediately when the paperwork was not filed.
"As soon as both families realized their errors, they took action to comply with their districts' demands. After filing the paperwork, both families received a letter from their superintendent verifying that their homeschool program is in compliance with state law for the 2015-2016 school year. Then they brought criminal charges against the parents," HSLDA stated.
Attorney Peter Kamakawiwoole Jr. added that the law "is clearly intended to deal with situations where parents are unwilling to correct persistent – and in some cases, dangerous – misbehavior by their children," and that this is not the case with these two families.
—–
President Obama Proposes Eliminating Funding for 'Abstinence Only' Education
President Barack Obama has proposed the elimination of funding for abstinence-only education programs run by the Department of Health and Human Services (HHS) and increasing funding for other programs. These changes are proposed by Obama in his fiscal year 2017 budget, according to a Vox report. The funding comes in the form of an annual $10 million grant.
Abstinence-only programs also do not typically include information on condoms or other forms of birth control in lessons but implementers of these programs say they are effective in positively influencing sexual behavior among teenagers.
One HHS approved abstinence-only program, Heritage Keepers Abstinence Education run by Heritage Community Services, prides itself on being effective, saying it is recognized by the U.S. Department of Health and Human Services as "a proven effective, evidenced-based intervention that reduces sexual initiation among teens as well as other positive research findings that impact the health and well-being of youth."
Program officials further highlight that Heritage Keepers is the first abstinence-until-marriage program to be included on the federal list of approved pregnancy prevention programs (as of April 2012). However, with the proposed budget cuts next year, federal funding for this and other similar programs could be eliminated.
—–
NEWS IN BRIEF
Christians are reportedly now a minority in the U. K. Church of England. Attendance has, for the first time ever, dropped to less than one million per week. This means that only 1.4 percent of the population is attending Anglican services. Archbishop of Canterbury Justin Welby said, "In England, our numbers have been falling at about one percent every year since World War II. The culture [is] becoming anti-Christian."
The University of Oxford in England, the oldest such institution in the English-speaking world dating back to 1096, will no longer require its undergraduate theology students to enroll in a course tackling Christianity after their first year. This development signals the end of a tradition that lasted for over eight centuries. Instead of requiring the study of Christianity, the educational institution will allow students to take courses tackling feminism, Buddhism, Islam and even mysticism.
—–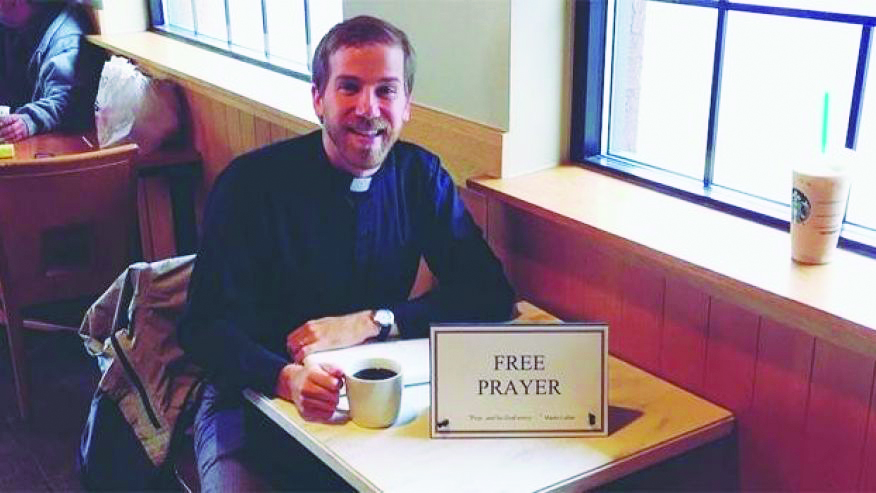 Pastor offers free prayers at coffee houses
Coffee is not exactly Thomas Rusert's cup of tea. Nevertheless, every Thursday morning Pastor Thomas indulges himself in a steaming cup of java at local coffee houses.
"I'm a tea drinker all the other days of the week," said Thomas, the associate pastor of St. Paul's Lutheran Church in Doylestown, Pennsylvania. It does seem a bit unusual; but it turns out the pastor's weekly coffee klatch is all about prayer. Yes, prayer.
Every Thursday morning, Pastor Thomas puts on a clergy collar and sets out a little sign in a local coffee shop that reads, "Free Prayer," and then waits to see who God sends his way. "I'm humbled all the time by the way that the Spirit works," the pastor said. "God is working to give people the courage to say, 'All right – I'm going to take this pastor up on this offer.'"
And they have – by the hundreds. The "Free Prayer" program started quietly last summer when Pastor Thomas was inspired by a word of advice from another member of the clergy: a pastor is doing the job well when at least half of his or her time is spent outside the office.
The preacher admitted to being a little more than nervous when he set up shop for the first time in the local outpost of Panera Bread. "I went in with fear and trembling," he recounted. "I put the sign up, put my nose into a book – I was afraid to make eye contact."
But eventually, Pastor Thomas grew courageous and soon the Lord was sending many customers to his table – wayfaring strangers looking for a place to cast their cares.
—–
Christian Student Expelled from University for Quoting Bible on Homosexuality
A Christian student at a university in England has reportedly been expelled for quoting Scripture about homosexuality on his personal Facebook page. Christian Today reports the University of Sheffield dismissed the student, Felix Ngole, who was pursuing his Master's degree in social work.
Ngole quoted Scripture in support of Kim Davis, the Kentucky clerk who was jailed after she refused to issue marriage licenses to same-sex couples.
The Facebook post was brought to the attention of Sheffield administration, which led to Ngole's dismissal from the social work program. The student was told that he was "no longer recognized as a University student" because others might have been offended by his words. The administration further decided that Ngole's beliefs about homosexuality affected his "ability to carry out a role as a social worker."
The student plans to appeal the decision to continue his studies at the university.
Ngole said, "My beliefs about marriage and sexual ethics reflect mainstream, biblical understanding, shared by millions around the world. Simply expressing that understanding, in a personal capacity, on my Facebook page, cannot be allowed to become a bar to serving and helping others in a professional capacity as a social worker."