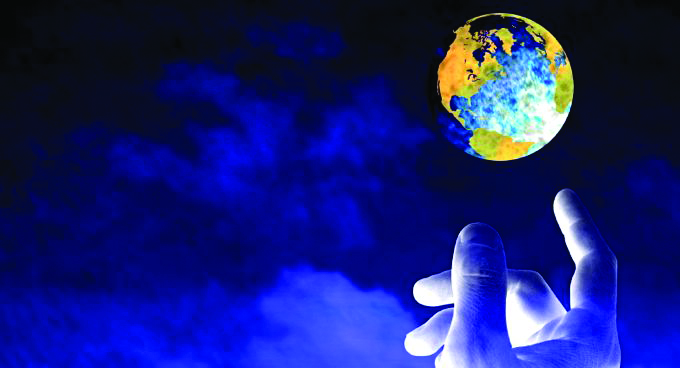 'Science Supports Genesis': Geneticist Says Evidence Confirms Biblical Adam and Eve
A respected molecular geneticist explores the historicity of Adam and Eve in a newly-released documentary, explaining that modern findings in the field of genetics confirm the Bible's teachings that all humans descended from an original couple created by God.
Dr. Georgia Purdom earned a Ph.D. in molecular genetics from Ohio State University and has published papers in a number of scientific journals, including the Journal of Neuroscience and the Journal of Bone and Mineral Research.  Her latest work, titled "The Genetics of Adam & Eve," examines the Genesis account of mankind's origins from the perspective of genetics. "One of the biggest debates in Christianity today concerns the first two people: were Adam and Eve real or are they the product of myths? One of the most compelling genetic evidences for an original human couple created by God is mitochondrial DNA research done by creation geneticist, Dr. Nathaniel Jeanson," she advised. "He clearly shows that the common human female ancestor of us all (biblical Eve) lived within the biblical timeframe of several thousand years ago."
These findings, along with other evidence, directly contradict the claims of evolutionists, said Purdom.
"This female ancestor could not have lived 100,000 or more years ago as the evolutionists claim," she continued. "In addition, genetics clearly shows that human and chimps do not share a common ancestor. There are many, many differences in their DNA that completely undermine the possibility of shared ancestry only a few million years ago."
Purdom told Christian News Network that Christians should equip themselves with this scientific information, so that they can defend the reliability of the Bible, starting in Genesis.
"Christians should be aware of the scientific proof for creation because Genesis is the most hotly debated book among evangelical Christians," she asserted. "We need to show people that science supports and confirms the history presented in Genesis."
—–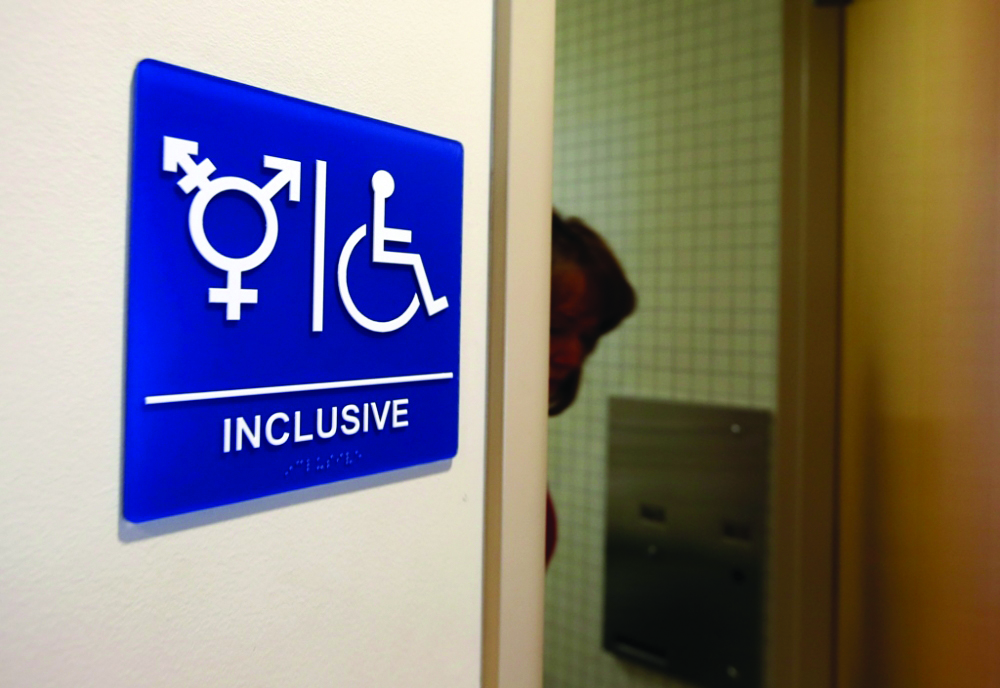 Oregon Residents 'Stunned' to Find Out State Allows 15-Year-Olds to Get Sex-Change Operations Without Parental Notification, Report Says
A report has claimed that residents in Oregon are only now finding out that the state allows teenagers as young as 15 to get state-subsidized sex-change operations without parental notification.
"It is trespassing on the hearts, the minds, the bodies of our children," Lori Porter of Parents' Rights in Education told Fox News on Thursday. "They're our children. And for a decision, a life-altering decision like that to be done unbeknownst to a parent or guardian, is mindboggling."
The report says that the policy, the first of its kind in the nation, was enacted in January, and that residents are "stunned" that the state will pay for such procedures through the Oregon Health Plan, its Medicaid program.
Jenn Burleton, the executive director of TransActive Gender Center in Portland, told KOIN 6 News that the Fox News report is "irrational" and "laughable," and argued that the policy does not mean that 15-year-olds can simply walk into a doctor's office and get sex-change surgery.
"The age of consent in Oregon has been 15 since 1971," Burleton asserted. "It would be a separate but equal implementation of it to say for all other physician-recommended or evidence-based medical care, youth in Oregon can access that at age 15 but for this one they have to wait longer."
The Oregon Health Authority explained its policy in a statement:
"In Oregon, the age of medical consent is 15 or older. Patients should be able to demonstrate the capacity to make a fully informed decision and to give consent to treatment, regardless of age. However, nothing in Oregon law requires a health care provider to provide medical services to a minor or safeguard the confidentiality of a minor. In most cases, providers will encourage (and in some cases require) family engagement and supports unless it would endanger the patient."
The decision to cover sex-change operations, which includes cross-sex hormone therapy, puberty-suppressing drugs and gender-reassignment surgery, was made by the Health Evidence Review Commission, and not state lawmakers.
—–
Kentucky Juvenile Department Bans Biblical Counseling
An ordained pastor's counseling credentials have been revoked by the Kentucky Department of Juvenile Justice (DJJ) for refusing to sign a statement promising to never tell inmates that homosexuality was "sinful." The Liberty Counsel is now defending David Wells, arguing that the pastor should be able to explain what the Bible says about sexuality.
Wells has visited and counseled inmates at the Warren County Regional Juvenile Detention Center for over 10 years.
Founder and Chairman of Liberty Counsel Mat Staver said, "Many juveniles are in DJJ custody because of sexual crimes. David Wells must be able to discuss what the Bible says about matters of sexuality with the juveniles he is trying to help. To remove the Bible from a pastor's hands is like removing a scalpel from a surgeon's hands. Without it, they cannot provide healing via spiritual counseling."
The Liberty Counsel has sent a letter to the Commissioner, demanding that Wells' credentials be reinstated..
—–
News In Brief
The quarter-century controversy over the Mt. Soledad Veterans Memorial has finally ended, after the U.S. Department of Defense sold the government land on which the 29-foot cross stood. Supporters of the memorial celebrated the sale. "Today's actions will ensure that the memorial will continue to stand in honor of our veterans for decades to come," said Liberty Institute attorney Hiram Sasser in a statement. "This is a great victory for the veterans who originally placed this memorial and the Korean War veterans the memorial honors."  The Mt. Soledad Memorial Association, which has long provided upkeep for the cross, paid $1.4 million for the memorial's half-acre of land.
A Mississippi public school district has been fined $7,500 after a minister prayed during a district-wide honors assembly. The U.S. Federal District Court said the Rankin County School District violated a 2013 court settlement that ordered the district to stop "proselytizing Christianity." The assembly was held in May 2014 at Brandon High School and opened with a prayer by Rev. Rob Gill. The assembly was not mandatory to attend, but honored all of the district's students who earned higher than a 22 on their ACT tests.
—–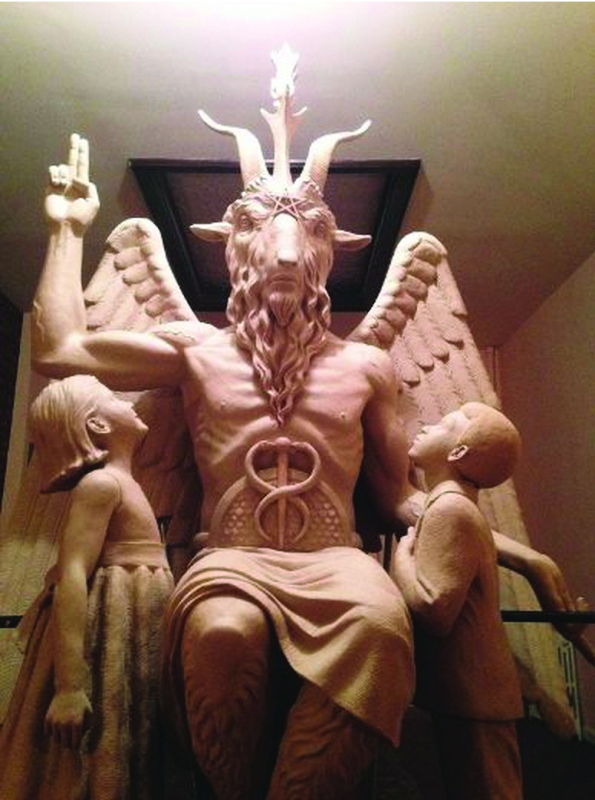 Satanist Statue Unveiled in Detroit as Hundreds Protest
A one-ton statue of the Satanic idol Baphomet was unveiled recently in Detroit, much to the dismay of Christians in the area. Christian News Network reports the statue was presented by the Satanic Temple, a Satan-worshipping group that has a significant following, about 200 of whom are in Detroit.
According to Satanic Temple spokesman Lucien Greaves, the statue of the horned goat with children on either side would "serve as a beacon calling for compassion and empathy among all living creatures. The statue will also have a functional purpose as a chair where people of all ages may sit on the lap of Satan for inspiration and contemplation."
The location of the statue opening was a secret, but protesters still located the event. Hundreds of protesters went to the unveiling to pray for intervention in the city.
Among the protesters, Rev. Dave Bullock stated, "The last thing we need in Detroit is having a welcome home party for evil."
—–
Christian Students Rejected from College for Faith
The American Center for Law & Justice is representing two students who say they were denied admission into a Baltimore County community college program because they said they were Christian.
World News reports the students, Brandon Jenkins and Dustin Buxton, claim they were denied admission into the Community College of Baltimore County's Radiation Therapy Program. Jenkins says he was asked in his interview what was the most important thing in his life. He replied, "My God."
Radiation Therapy Program Director Dr. Dougherty reportedly told Jenkins: "I understand that religion is a major part of your life . . . however, this field is not the place for religion. If you interview in the future, you may want to leave your thoughts and beliefs out of the interview process."
Buxton told interviewers that the guiding principle in his life was his "faith." In response Dougherty said: "He [Dustin] also brought up religion a great deal during the interview."
In a column for World News, Matthew Clark, of the ACLJ, says this isn't the only case of Christian discrimination on public campuses. "Audrey Jarvis, a student at Sonoma State University in California, was asked by a university administrator to remove her cross necklace during orientation because it could potentially offend others. In Florida, at Polk State College, a professor gave a student zeros on several assignments because the student refused to agree with the professor's anti-Christian bias."