Church Growth Is Inevitable
"There are no new gimmicks in building a revival church," says Pastor Nathan Hurst, of The Pentecostal Church in Hollister, Calif. "It's the same thing that has always worked: prayer, fasting, evangelism and unity. If you have and maintain these things, a revival church, over time, is inevitable."
Pastor Hurst has tried other things. "It's not hard to get a crowd; just give stuff away. You can even have a large service in a park or on the street and baptize a lot of people, but it doesn't work. I remember in one instance we baptized 96 in one weekend, yet none of them made it. The reason why? Conversion is personal. Even Jesus never saved souls en masse. He won people one at a time. The best way to build a church is slow and steady. Bible studies and witnessing will produce baptisms and fruitful altars. Church growth is inevitable. If you just grow 10 people per year, in 10 years you'll have 100 people."
Priorities
"There are two sides to that coin," says Pastor Hurst. "One is the systematic side, where I do my homework. Every pastor has things he has to do on a daily basis to prepare himself to be at his best for his church. You need to have your personal walk with God. Preparation for Wednesday night Bible study and my Sunday morning sermon is paramount. To be at my best I need to be prepared to have good church. I want each service to be a place where people want to come, expecting to receive something from the Lord. By the way, the saints also need to be prepared to have good church. This comes by promoting prayer and fasting every week. Everybody needs a prayer time and at least one fast day. If the church does that, the glory and power of God will be in each service. I don't preach out as much since I took the church in Hollister. To build a church, you have to be there consistently.
"The other side of that coin, called priority, is you have to be there when you're needed. Pastors are a lot like firemen — you never know who is going to need you or when they will need you. However, if you are there when they need a pastor, it means everything to them. A time of crisis, a baby dedication, the baptism of a child, a wedding, a funeral, a hospital visit — all of these build relationships between a pastor and his people. In my 32 years of pastoral experience, I've seen this truth many times. Be there when you're needed. Between the systematic preparation and being there for people when they need you, it's a full-time job."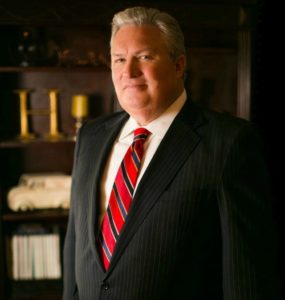 Growth Ministries and Methods
On Sundays, Bro. Hurst schedules only one service "so we don't get in a hurry. Our main goal is to have a great service. This one has to count. This is the only service on Sunday. It doesn't matter how you feel or what you're going through, you get up for that service, and you give it your very best. You only have 52 opportunities like that in a year.
"One of the best things going right now is our Wednesday night New Converts/Christian Development class. Currently, we have about a dozen adults in class. It's really working because the new converts are, number one, being taught to come on a Wednesday night. Number two, a lot of times they bring their friends. So this class is also a soul winning opportunity, along with discipling people. Sometimes, they'll come two or three weeks on a Wednesday night before they ever come to church on Sunday. It's a small group and they get to know one another. So when they come to the auditorium on Sunday, they're not lost in the crowd. They already feel at home. We don't rush people through New Converts class. They've got to learn how to live for God. I've found that this laid back, small group approach is best for discipling new converts.
"Wednesday nights, we have very good attendance. Also in session is Kids Club, Ignite (Youth), Young Adults (Hyphen) and Pastor's Bible Hour. It is not unusual for a move of God to break out in any of these classes. A surprising fact is that we have more kids that come from the community on Wednesday night than we ever had on Sunday morning. So our Wednesday night is working very well. I've learned that if it's working, stay with it. Don't change until it's not working anymore."
Promoting Involvement
Pastor Hurst estimates that 65% of his people are involved in some sort of ministry. "The parable of the sower in Matthew 13 and verse 8 states that the seed that falls onto the good ground brought forth fruit. Some 100 fold, some 60, and some 30. I believe that this is speaking of people's spiritual capability to produce fruit. Their level of spiritual productivity, if you will. A pastor can waste a whole lot of time trying to make a 30% producer a 100% producer. All you're going to get is frustrated. You must find out how much a person is capable of, and then work with them to produce at that level.
"You always have a percentage of your congregation that only wants a place to go to church. They'll pay their tithes and be faithful, but they do not have a desire to be involved as far as a job or ministry is concerned. I'm not going to write them off. If they want to live for God, I'll be their pastor. Whether they want to be involved or not, they're welcome in my church, but I still strive to get as many people as possible involved in ministry."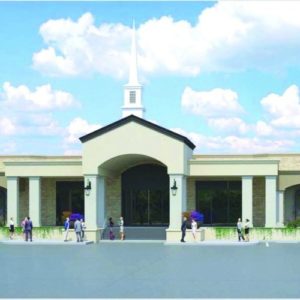 Philosophy of Ministry 
Bro. Hurst believes the following: "1. There are no throw-away people. It doesn't matter who you are or what you've done, everybody can be helped by Jesus Christ. 2. Everybody deserves respect. There is a great need in the human psyche to be respected, and people will congregate where they feel respected. We don't respect their sinful lifestyle, but because they are a soul, a God-breathed entity, we will respect them. You can preach to people and tell them they are lost but do it with respect. 3. Great people are kind to everybody. Sometimes, churches major on 'spiritual things,' but they forget that without kindness, there is no spirituality. These three principles are always my guide in everything I say and do."
When dealing with difficulties, Bro. Hurst says, "If you preach on the problem, usually it will only get worse. If you attack the person who is creating it, it will make other people feel sorry for them. When you ignore the problem, and instead preach on the great themes of Scripture, Jesus Christ, the power of the Word, the Name, Salvation, the fact that God can do anything, the blood, etc., you elevate the entire conversation. The Word is creative. When you take the Word of God and speak it, you create new worlds. Preach the Word in the spirit of faith, and not aggravation or personal agenda. Purely preaching the Word of God in the spirit of faith wins every time. If it doesn't change things the first, second or third time, it will eventually. I've learned this from personal experience."
Continued Growth
Pastor Hurst is always aware of the children. "Back when my wife and I were evangelizing, if we were not having a breakthrough in the church, we would start focusing on the children. Why? Because children are the easiest to be touched, because their heart is tender. When you touch the heart of a child, you will also touch the heart of a parent. That's not manipulation; that's wisdom. This year when school started, I had all the kids come up to the altar, and talked to them and promised I would pray for them while they were in school every day. A couple came up to me afterward and said they were so touched I cared for their kids. A lot of people have come into our church because of the emphasis we put on children's and young people's ministries. Moms and dads want their kids to be saved. They want their kids to be part of something that's good for them."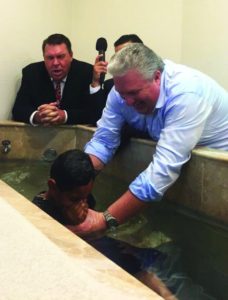 Concluding Remarks
"If you're going to build a church, it takes time and faithfulness. Nothing in God's kingdom was built overnight. God is slow. He doesn't move like we want Him to when we want Him to. You can't force God to move even through prayer and fasting. He's God. He's going to do it His way in His time. If you're faithful and consistent, if you're doing the right things, having good church, preaching good sermons and loving people genuinely over time, it is inevitable that you will build a great church. But it takes time. Don't get in competition with yourself or anybody else. Focus on the long-term goal and you'll get it. I've done it once by the help of God already in Texarkana. That took me 20 years. I'm doing it again in Hollister, and I've already been at it for 12 ½ years. I wouldn't want to be anything else in the world but an Apostolic, Holy Ghost-filled preacher and pastor."