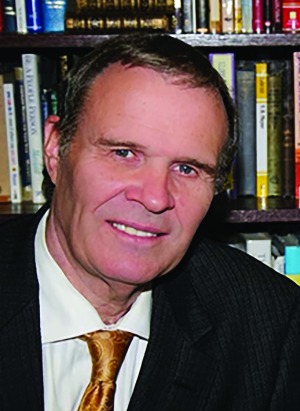 Your Heritage
Many people today are wasting their inheritance. More specifically, they are wasting their spiritual inheritance to the exclusion of their heritage. Contrary to contrived beliefs, your heritage is one of the most important things in this life. The world may argue that inheritance takes precedence; however, we find in the book of Luke that this is not the case.
The Prodigal Son
Luke 15:11-18 conveys a story that begins and ends with the plea of a young man. In verse 12, we see that the younger of two sons asks, "Father, give me the portion of goods that falleth to me." Notice that the son did not ask for his heritage. He only asked for his inheritance. The "prodigal son" sought the life that he believed the goods would provide. He did not ask for the passion that the father had for the goods. His inheritance was wasted, because the heritage no longer accompanied it. The failure of the son to ask for only the inheritance was a major cause of the downfall he experienced. Regardless of the fact that he had his moment in the world, he forgot from whence he came. It took the lowly place of a hog pen for him to come to the conclusion that he needed to go back to his father's house and discover his heritage. Although the Bible does not identify this man as the "prodigal," we give him this title because he wasted all he had.
The Prodigal God
According to the Merriam-Webster dictionary, the first definition of the word prodigal is "to be characterized by profuse or wasteful expenditure." This describes the prodigal son. In contrast, it is interesting to note the third definition of prodigal, which is "yielding abundantly." This in essence changes the connotation of prodigal and could be used to describe the God we serve. God robed Himself in flesh and willingly laid down His life for the redemption of humanity. In reality, it takes a prodigal God to save a prodigal son. This prodigal God is the very source of both inheritance and heritage.
Heritage and Inheritance
There is a difference between these two words or concepts. It is not the inheritance of a country or a family that make them great but rather the heritage. A good church has a strong heritage. The opposite is also true. What is heritage? It is what we believe. It is our value system, traditions and lifestyle. Heritage is the essential part of the present that we live in and the future that we build. Heritage is what gives you inheritance. Heritage was born in the generations before us. There were many like my grandmother who diligently called the names of her children and grandchildren in the early mornings and the twilight hours of the evening. If we are willing to catch the vision that motivated those who have gone before us, we will be able to not only take on that mantle of heritage but also receive the inheritance. This Pentecostal movement began when people humbled themselves and cried out to God. Our American heritage was also propagated by those who cried out to God.
America's Heritage
As sons fought battles in WWII on foreign soil, mothers fought with prayer on the home front. In Parkersburg, West Virginia, a group of mothers often met in an old garage to pray for their sons overseas. These prayer meetings began to cause a stir in the surrounding area, and the police were called to intervene. Pastor Cole was asked to go into this garage and quiet them down. Upon his refusal, a police officer was given this assignment. As the officer entered the garage, a mother was interceding and crying for her son. He soon came out and stated that he "could not touch that" because it was our heritage.
Many Americans today have all the toys and worldly possessions, and appear to be enjoying the inheritance of America. It is true that God shed His grace on America; however, we have forgotten about its heritage. President George Washington proclaimed that it was "impossible to govern a nation without God or the Bible." This country was founded upon Judeo-Christian principles. Sadly, many of the actions that America is now taking do not align with those same Judeo-Christian principles which our forefathers had intended. The just and holy God in which we serve can no longer bless a nation that is rejecting Him. We can only pray for His mercy concerning the heartbeat of our nation. Just as the heritage of the nation is at stake, so is its spiritual heritage.
Preserving Our Heritage
People have walked away from their heritage and replaced it with something so watered down that it is no longer effective. The desire to be relevant or "cool" has turned many away from the truth. This results in broken homes, unhappiness and ultimately a lost heritage and inheritance. When you give up heritage, you lose what gave you the inheritance. When you leave the heritage of holiness, you will eventually lose the truth of one God.
We are reminded in Jude 1:3 to "earnestly contend for the faith." Paul reminded Timothy in II Timothy 1:5 of the "unfeigned faith" of his grandmother. David recounts in Psalm 16:6, "The lines are fallen unto me in pleasant places; yea, I have a goodly heritage." We, like Timothy and David, have been given a beautiful heritage for which to be thankful.
The curse of the hour is the lack of thankfulness. We need to be thankful for what God has given us. We have been sanctified and justified by God. We cannot be ashamed of our heritage. We need to truly desire to have our inheritance with our heritage. If we do not want the heritage, then someone else does. People desperately need and want what is real. The Holy Ghost is real. Pentecost is real. Our heritage is real.
Preserving the heritage is important, especially in a day where people are trying to decipher what the church represents. Jude 1:4 warns us that, "certain men crept in unawares, who were before of old ordained to this condemnation, ungodly men, turning the grace of our God into lasciviousness, and denying the only Lord God, and our Lord Jesus Christ." There are men who have crept into pulpits who have walked from our heritage and are trying to dismiss the Word of God. These same men are also attempting to have a move of God while stripping the Apostolic heritage out of the church. Micah 2:1-2 attests to this destruction and even states that they "…oppress a man and his house, even a man and his heritage." A day is coming, however, when those who have heritage are going to rise up and say, "This is the way, walk in it." May we be the ones to join with those in the "Hall of Faith" mentioned in Hebrews.
The Non-Negotiables
In order to "keep the faith" and receive both our inheritance and heritage, we must not compromise the following. Number one is person. We must be Christ-centered according to Col. 1:6. We must be unapologetically Apostolic. He will forever be "the Way, the Truth and the Life." The second non-negotiable is passion. The greatest commandment was to "love the Lord your God will all your heart, soul, mind and strength." God is not just calling us to merely like Him but to love Him. Thirdly, we cannot forsake the prophetic. We are a prophetic people. This does not deal with someone telling you your name but rather the testimony of Jesus. We need a prophetic voice because we serve a God of deliverance. We must never compromise power. We need the power of the Holy Ghost which anoints our goings. We need this power to not only be present in the church but also on the airplanes, street corners, business transactions and encounters with others. People have had enough sensationalism and fake Christianity. They need an encounter with something that is real. The power of the Holy Ghost is the only thing that will deliver, redeem and transform the lives of people. We must not be ignorant or ashamed of the power that worketh in us. It is through this that a revival of heritage will come to pass. God is more than able. Finally, God has a plan. We can never forget that God knows the beginning from the end. Jeremiah 29:11 states, "For I know the thoughts that I think toward you, saith the LORD, thoughts of peace, and not of evil, to give you an expected end." It is God's desire to give us our heritage with the inheritance.
Biography:
Bro. David Trammell and his wife, Rebecca Starr Trammell, were married in 1974. Early in their ministry together, they served on the evangelistic field and pastored for a number of years in Festus, Missouri. In 1987, they returned to Christ Apostolic Church in Albion, Michigan and were unanimously elected pastors. Bro. Trammell released his first vocal recording, "Don't Lose the Vision" in 2006. He served as secretary/treasurer of the Michigan district and has served as superintendent since 2011.