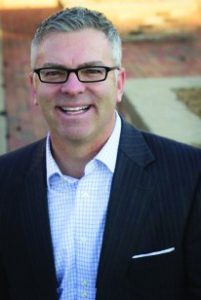 Bro. Eugene Wilson, tell us a little about yourself and your ministry.
I have been in the ministry for nearly 30 years, having served as senior pastor, associate pastor, family pastor and youth pastor. I am presently serving alongside Pastor Rob McKee as executive pastor at The Pentecostals in Katy, Texas. My focus is in the leading, developing and expansion of our leaders/ministries.
I am also the founder and leader of Equipping Leaders, a nonprofit coaching and consulting organization for churches and Christian business people that is actively engaged in leadership development around the world. I have a Bachelor of Arts in Religious Studies, Master of Arts in Human Relations, and a Doctorate of Strategic Leadership from Regent University. Lastly, I am a monthly columnist and adjunct professor.
You state we need to "rethink church growth." What do you mean by this?
Peter Wagner is largely considered a premier spokesperson for the church growth movement. This is what he stated, "I don't think there is anything intrinsically wrong with the church growth principles we've developed, or the evangelistic techniques we are using. Yet somehow they don't seem to work. Maybe something else is needed."
What is this something that is needed? Rick Warren, pastor of one of the largest churches in America, suggests we have the wrong focus. He states, "Forget church growth; church health is the key to church growth." He is not alone. In my research, I found that many of the largest and fastest growing churches in America have discovered that if the focus is placed on growing people, a natural byproduct will be church growth.
However, that is not the most compelling argument for "rethinking church growth." The most compelling argument, in my opinion, is found in examining the purpose of the five-fold ministry. And based on Scripture it is not church growth. Per Ephesians 4:11-12, our purpose is to equip saints for their work of ministry. This certainly gives credence to Wagner and Warren's assertions.
What is the key role that a pastor plays in church growth? What is the pastor's job compared to the saints' responsibilities?
As just stated, per Ephesians 4:11-12, the purpose of the five-fold ministry is to equip others for their work of ministry. Equipping others involves much more than instruction. It entails modeling the expected behavior, mentoring, creating safe environments in which people can make mistakes and learn from those mistakes, equipping others as opposed to criticizing others, empowering as opposed to merely delegating, building a value-oriented culture as opposed to performance-oriented, and so on.
In short, church growth is primarily about the growth of people, and the way we lead others greatly impacts the growth of the people we are leading.
In your opinion, what does a "growing church" look like? What are the key elements a growing church will possess?
I alluded to this in the previous question, but let me attempt to make it as simple as possible. I have been fortunate to work closely with some growing churches led by some outstanding leaders. Additionally, my studies and travels have helped me in identifying key elements that appear to be universal. A condensed version of a growing church has the following elements: great church services (people are experiencing a powerful move of God), fellowship (people are connecting in relationships with other believers), discipleship (people are genuinely growing in their walk with God), and serving (people are actively engaging in some form of serving/ministry).
How should a pastor measure growth? Numbers is only one indicator. What else should a pastor consider?
The number of attendees on Sunday is an important measurement. But, as you have suggested, it is only one measurement. And, I might add, it is probably at the bottom of the list of what we should be measuring.
I am presently reading The 4 Disciplines of Execution by Chris McChesney. He maintains that almost all organization are measuring the wrong thing. They are measuring lag measures as opposed to lead measures. For example, let's consider someone who wants to lose weight. A lag measure would be to weigh one's self. But weighing one's self doesn't lead to weight loss. However, measuring one's calories and amount of exercise would be more advantageous and would likely lead to the desired result: weight loss. As you can see, applied to church growth, it would be more beneficial to measure the number of people actively involved in ministry, teaching bible studies, engaged in discipleship, and so on.
In your opinion, what are the three top strategies a pastor should consider if he wants his church to grow?
Number one, be a spiritual leader. Number two, align with the calling of equipping others (which involves much more than mere instruction). And number three, empower people to engage in serving/ministry. This sounds simple, but for most church leaders to adequately accomplish the before mentioned items, it will require some paradigm shifts and changes in philosophies.
Why did you write Leading Growth? What is the story behind it and what was your motivation?
I have a deep love and passion for church leaders, church growth, and the advancement of the kingdom of God. I was raised in a pastor's home. My wife and I have 27 Apostolic ministers in our extended family. This is all I have ever known. Having traveled to many areas of the world, and witnessing first-hand churches that are expanding and making a great impact in their communities and world, I became convinced that although many church leaders have great intentions, commitment and desire, something was missing. I believe the need is to focus on leading people to growth. Unfortunately, research reveals that only six percent of people feel that they learned anything the last time they attended church. Most feel disengaged and unexcited. They are failing to identify with purpose. It is our job as ministers to equip and empower people to engage in their ministry.
How to order your books, cost, etc.
Leading Growth, as well as previous books, Seventy: Everyone Needs a Team and Realign: God-called Leaders and Their Purpose, can be purchased through the Pentecostal Publishing House. In addition, eBook versions can be found on Amazon.
If pastors have questions, what is the best way for them to contact you?
I would be honored to talk with any pastor and can best be reached by email at eugwil@me.com.