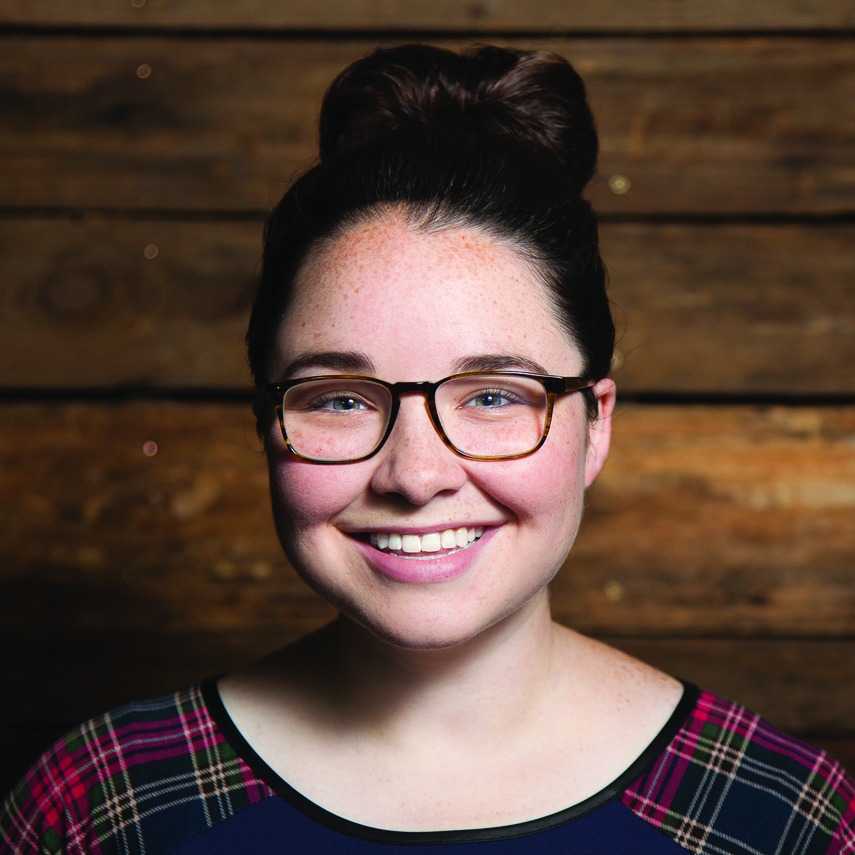 Tell us about yourself and your ministry.
I am serving as the coordinator over our junior high ministry at my local church, to which I brag with pride to all of our saints that it's "the best ministry on campus." They may argue that it's the most emotional, which I laugh and have to agree; but it's definitely never boring. The timing of my involvement with junior high ministry came as a surprise, but the burden for youth ministry did not. I became drawn to youth ministry when I was in junior high myself, so I know the potential in our youth groups and make it a personal mission to combat the mentality that youth services serve as glorified babysitting. The jump from junior high to college/career age is quite a leap to say the least, but I wouldn't have it any other way due to also serving as the coordinator of our CMI division in Louisiana District Youth Ministries, and the Hyphen director. Personally, I think the most attractive element of college/career ministry is the minimal needs; and those primary needs being simplicity and authenticity. I firmly believe that the Hyphen generation of the UPCI has the potential to be the vehicle to usher in a book of Acts revival during our last days on Earth.
With so many prior programs to win adults from the ages of 18-30, what makes Hyphen different?
The mission of Hyphen is that the ministry seeks to connect 18 to 30-year-olds to service, with purpose, through resources, for a mission. This mission goes beyond the initial salvation experience and creates avenues for effective corporate discipleship. While there are so many other great programs and ministries in our organization, I think that Hyphen has capitalized on making a place for 18 to 30-year-olds to belong and feel empowered through unity.
What are the impacts that Louisiana has seen since the newly established program?
It is hard to explain specific impacts that Louisiana has seen in the short tenure of Hyphen thus far. Stories from individual Hyphens are circulating through their pastors back to our team, which opens huge doors for conversations with pastors about what Hyphen is. Every pastor we have talked to has expressed how important they feel the 18-30 age group is to revival, and they are recently encouraged with how their young adults are plugging in as a result of our district events. We have seen more success in our district events of backslidden Hyphens returning than we have new converts. This does not currently discourage me, as Hyphen Louisiana is not about numbers or meeting quotas. In the big picture, this is very encouraging because these Hyphens that have returned to the Lord now have new circles of friends they are connected with, that they can immediately reach out to. Several backslidden Hyphens have contacted me about the people they once used to party with whom they are now teaching Bible studies to. The new converts are coming . . . through re-established Hyphens with a renewed fire for the Gospel!
How can the local church implement Hyphen?
The beautiful thing about the local church is that every church is perfectly unique, with a shepherd appointed by God with a burden and a vision. The best way the local church can implement Hyphen is to have the desired leader of the Hyphen ministry sit down with his or her pastor, and ask how Hyphen can assist his vision to be the vehicle for revival in their city. Several Hyphens I have spoken with that addressed their pastor about this have told me that it was the most effective conversation they have had to date, and it has brought an unprecedented unity to the Hyphen group, along with full support from their pastor.
Do you feel that Hyphen will ultimately fill that void of not belonging that so many young adults fall into and backslide?
I feel that if local leaders adopt the true mission and vision of Hyphen and execute it accordingly; then yes, Hyphen has tremendous potential to fill the void that young adults are feeling. A factor we cannot forget in the big picture of working with young adults is that they, by demographic, are huge fans of options; the more, the better. We, as Hyphen, are not in the business of making Jesus appear to be the best option; we are about magnifying Him as the only answer and source of our being. When this mentality is the consistent focal point of our efforts, I believe we will begin to see a shift in statistics of our young adults falling away.
What is the vision for Louisiana Hyphen?
Individually, we encourage Hyphens to be the physical extension of their local pastor's vision for their church and city. As a reflection of this, we seek to be an extension of the national vision of Hyphen, seeking to connect 18 to 30-year-olds to service, with purpose, through resources, for a mission. When the Hyphen Louisiana team met in a living room, brainstorming and casting vision for this massive undertaking for our state, we all agreed that we wanted every Hyphen event to be "the place where God speaks." We felt this phrase was a good motto and vision, and every element of this ministry is redirected with the question, "But will this piece hinder or foster a move of God?" Our district events are driven for Hyphens to experience God in a new way they have never experienced Him, and our programs that we unveiled in January 2016 are driven for Hyphens to continue and build upon that experience through discipleship, missions opportunities, and teaming up with Campus Ministry International chapters.
Many Hyphens are college age; is there a possibility of linking college ministries such as Lions for the Lamb with Hyphen?
Absolutely! Hyphen Louisiana is in the current process of unveiling new missions opportunities, with CMI chapters being the primary vehicle for Hyphens to get involved immediately. There are several times after our Hyphen services where Hyphens feel a burden to get started in a ministry immediately, and we push CMI chapters as the perfect way to do this.
Contact Info: Kendra Shock, kshock@thepentecostals.org, @kshock (twitter)