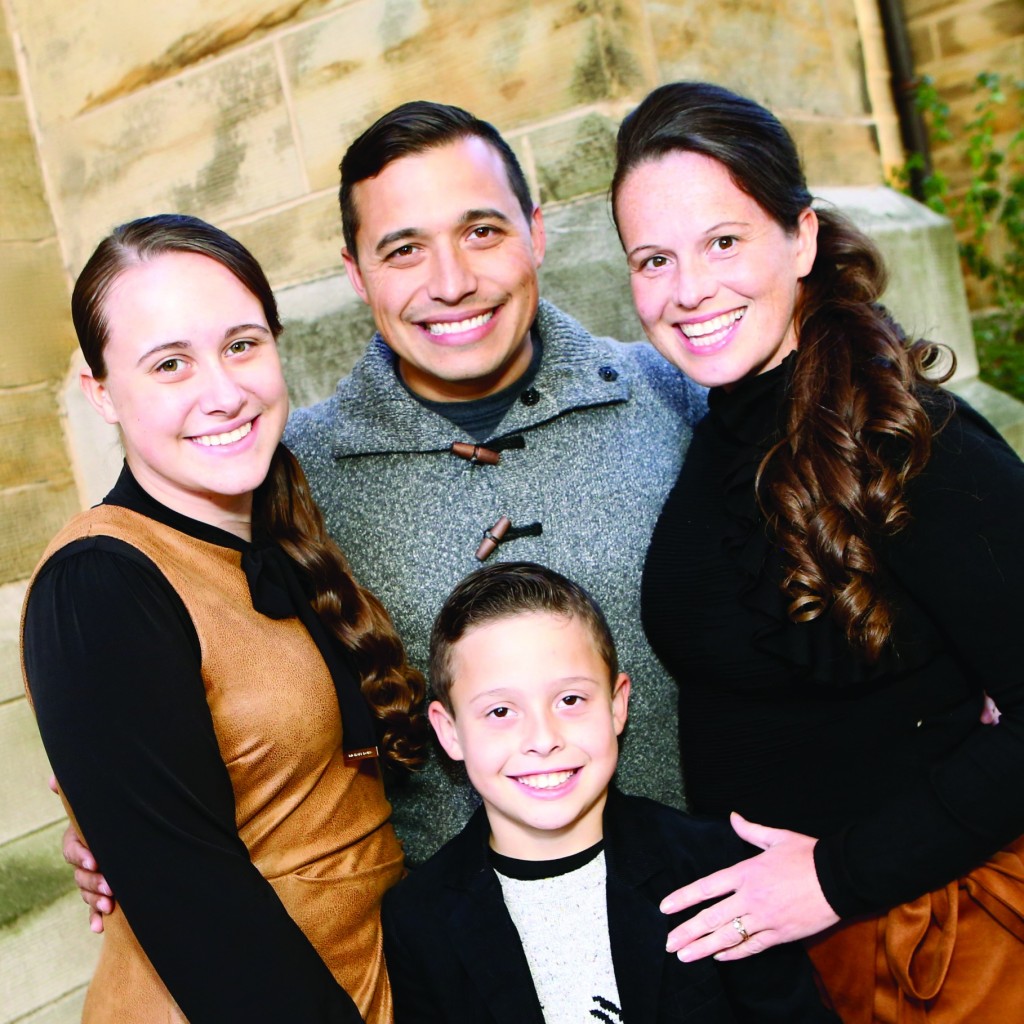 II Chronicles 26
1 Then all the people of Judah took Uzziah, who was sixteen years old, and made him king in the room of his father Amaziah.
4 And he did that which was right in the sight of the Lord, according to all that his father Amaziah did.
5 And he sought God in the days of Zechariah, who had understanding in the visions of God: and as long as he sought the Lord, God made him to prosper.
15 And he made in Jerusalem engines, invented by cunning men, to be on the towers and upon the bulwarks, to shoot arrows and great stones withal. And his name spread far abroad; for he was marvelously helped, till he was strong.
16  But when he was strong, his heart was lifted up to his destruction: for he transgressed against the Lord his God, and went into the temple of the Lord to burn incense upon the altar of incense.
19  Then Uzziah was wroth, and had a censer in his hand to burn incense: and while he was wroth with the priests, the leprosy even rose up in his forehead before the priests in the house of the Lord, from beside the incense altar.
21 And Uzziah the king was a leper unto the day of his death, and dwelt in a several house, being a leper; for he was cut off from the house of the Lord: and Jotham his son was over the king's house, judging the people of the land.
Ephesians 4:14
That we henceforth be no more children, tossed to and fro, and carried about with every wind of doctrine, by the sleight of men, and cunning craftiness, whereb­y they lie in wait to deceive;
What is Tumbleweed?
When contemplating the Wild West, oftentimes we think of cowboys, Indians, guns, fighting and so forth. Many may think of a dreary place that consists of dusty towns that lack extra amenities like running water, air conditioning or Starbucks. The tumbleweed has been an iconic image of the Wild West; its appearance alone makes you think of deserted cities, parched land and hallowing winds. It is a plant that serves little purpose, simply a bundle of dead branches drifting to and fro. But, truly, what is tumbleweed? It adds little value to anything other than a Wild West scene.  However, surprisingly, the tumbleweed starts its journey looking very vibrant with flowers. Its original name is the Russian thistle. Tumbleweed can withstand harsh heat and extended dry periods. The plant grows to be about three feet tall. It produces a beautiful flower and provides feed to cattle and prairie dogs. However, when tumbleweed reaches maturity it begins to detach itself from the roots that provide nutrition for it. Slowly the flowers fade and the branches wilt until the Russian thistle is completely dead. Then, with the next strong gust of wind the plant drifts abroad the plains without any sense of direction; it is guided by the direction of the wind. Ultimately, it becomes a nuisance; the once beautiful Russian thistle has become tumbleweed because it detached itself from its life support.
Beware of the Enemy
There is an immense amount of potential in today's youth: future doctors, missionaries, preachers, worship leaders, lawyers. The list is endless. The enemy, however, is aware of your potential and seeks to destroy. I Peter 5:8 tells us, "Be sober, be vigilant; because your adversary the devil, as a roaring lion, walketh about, seeking whom he may devour." It does not matter where you are in life; he is seeking to devour you and all your potential. You might be in Bible college, but do not be deceived that you are safe from the attacks of the devil. Ephesians 6:12, "For we wrestle not against flesh and blood, but against principalities, against powers, against the rulers of the darkness of this world, against spiritual wickedness in high places." We are fighting a world of darkness, and we must understand the corruptness that we face. For there is nothing that the devil wants more than to take passionate, Holy Ghost-filled Apostolics and turn them into a tumbleweed, tossed about with every doctrine and belief; not even understanding what they know, simply going along with what everyone else says. We must stay connected to our roots and our strength. The Holy Ghost is available, and we need it everyday.
Tumbleweeds in the Church
Without a strong root system, they are unable to sustain themselves. That being said, remember that if the enemy is coming against you, call on a mighty God who will come to your rescue. If you just call on the name of Jesus, you will have more power than all of the demons in hell. The devil may tempt you to stray, but if you just call the name of Jesus He will secure you to His roots; we are anchored in Him. Therefore, we must take a stand, and tell the enemy we refuse to bow down, we refuse to compromise. Regardless of what the world is doing, stay connected to the roots!
Starting to Tumble
In scripture, we read of Uzziah, a smart young guy who was connected to his power source. He was Godly and successful; in all honesty, he was probably someone that most of us would like to be. There is nothing wrong with being successful and educated. We should be blessed! Matthew 6:33 says, "But seek ye first the kingdom of God, and his righteousness; and all these things shall be added unto you." The question is what will you do once you have success, education and wealth? Is it to build your own kingdom? Can you handle a blessing from the almighty God? You see, Uzziah had everything going for him, but pride began to eat away at him like a cancer. He turned his focus away from God to himself. He had put pride on the throne of his heart. Proverbs 16:18 says it best, "Pride goeth before destruction, and an haughty spirit before a fall." The Bible even pins him as being popular. In today's society, Uzziah would have had countless followers on Instagram, Facebook and Twitter; he would have been collecting hearts and likes. Uzziah's every move would probably be documented on Periscope. Once he received favor from the Lord, he thought he was something special. You can never get the mentality that you are someone great just because a couple of people received the Holy Ghost when you preached at a service or you sang with anointing at a rally. The only reason great things like the infilling of the Spirit and anointing happen is because of God; we are simply the instrument. None of it can be done without Him and all glory should go to Him. We are undeserving, but there was a cross of Calvary where Jesus sacrificed for us. Uzziah got to the point where he would not even take instruction from his spiritual shepherd; we must be sure to have that guidance to tell us no when necessary. Then it happened, a small dot appeared on his forehead in the temple. It began to grow and leprosy started to cover his body. I notice where it first appeared, and wonder why it started on his head? Perhaps the disease started on his forehead because it was the birthplace of his pride. We have to stay in check that we do not develop an ego. We are on dangerous ground when we think we are higher than others. We must stay on our knees constantly to be in the grace of God. Near the end of the passage, Uzziah is consumed by leprosy; he went from being blessed to overwhelmed by pride. He disconnected himself from the roots. The trouble with tumbleweed is that it wanders and disconnects from the very thing that gives it strength. We must connect to our power today!
One Decision Away
Countless stories can be told of those who failed to remain connected. They became a tumbleweed. You are only one decision away from becoming uprooted. If there has ever been a day that we need to connect, it is NOW! Do you remember when you were discouraged and He saw you? Can you remember when He pulled you out of the miry clay? Mark 8:36 says, "For what shall it profit a man, if he shall gain the whole world, and lose his own soul?" While you are out building your castle, you must stay connected. Do not forget the basics of what we believe. No matter what others are doing, I refuse to be a tumbleweed! I will stay connected to my strength.
A Russian thistle becomes tumbleweed when it reaches maturity. Are we, as Apostolics, reaching "maturity" and think we no longer need to be committed to the basic disciplines? Have we heard it so many times that we just think we understand it?  Has worship become mechanical and routine? If that is the case we need to desperately reach back for our root system and connect with His power. We need to be connected to the point where we have praise illuminating from us. We must bind down and commit to certain things. We must not give up doctrine and truth. Stay connected and go deeper!
Unexpected Winds
When the wind comes and fire rises, the depth of our roots will keep us. Psalm 1:3 says, "And he shall be like a tree planted by the rivers of water, that bringeth forth his fruit in his season; his leaf also shall not wither; and whatsoever he doeth shall prosper." Your season is coming if you will only stay rooted in Him.
Backsliding is not something that just happens overnight. Someone does not wake up one morning and say, "Oh, this is a perfect day to backslide." It's something that gradually takes place; perhaps a lack of personal devotion time starts the decline and slowly you slide into a pit that is void of God. When you look at tumbleweed, it has a false appearance of life. Many of us today find ourselves in the same state; we sing in the choir and put on a false appearance of truth and life. Beware of the tumbleweed! We need to lay aside our own agendas. We cannot do life on our own. Go deep. Stay connected!
Short Bio
Bro. Matthew Johnson lives in St. Louis, Missouri with his wife, Becca, and two children, Abriah and Jace. He currently holds the office of General Youth Secretary for the United Pentecostal Church International.