Apostolic Youth Corps (AYC) is a great starting place in missions. Next Steps (NS) is the next right step. Many of the Next Steps participants have been on AYC, although it's not a requirement. Next Steps is an eight-week program. Three weeks are spent in the classroom being taught by seasoned missionaries and leaders. James Poitras (director of AIM) and his wife, Linda, remain with the group for the three weeks of training. A supervising missionary is with them the rest of the time.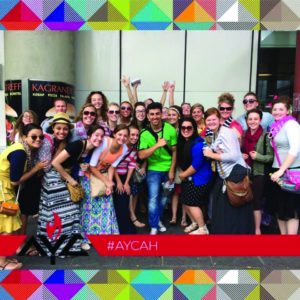 The curriculum covers various elements and strategies of cross-cultural ministry and missions. This is followed by five weeks of hands-on practical work and ministry in the field.
The countries are predetermined up to three years in advance to assist with personal planning. The types of ministry opportunities Next Steps participants may be involved in on the field include: preaching, teaching, singing, children's ministry, crusades, youth events, conferences, construction/painting and puppet ministry, you name it! Ministry is tailored to match the needs and opportunities of each country. Language training is also conducted in most places.
Anyone 18 and above can be involved in Next Steps. There are typically more college-aged individuals, but there are always a few older individuals as well. Most participants are single. It's not impossible to accommodate married couples, just more difficult. All participants need to be in good standing with their UPC pastor, have obeyed the Acts 2:38 salvation plan, are considered faithful, and have a heart for missions.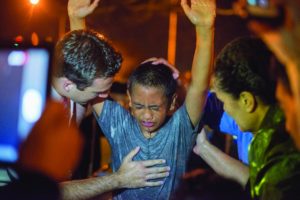 To participate in Next Steps, the following items are needed: a $100 U.S. application fee, application, resume, pastor's approval and recommendation, supervising missionary's recommendation, regional director's recommendation, insurance waiver, and approval of the completed application file by the GMAC (Global Missions Administrative Committee). A passport, immunizations and visas for some locations are also required. The average financial obligation that the Next Steps participant should expect to raise is $5,900.00. Participants can do fundraising for missions support to help with their financial obligation. To assist, the General Youth Division is offering scholarships of $1,500 each. Each candidate would need to fill out an application and have gone on an AYC trip to be considered.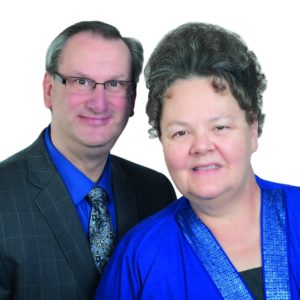 Next Steps provides a great foundation for ministry in missions and in any cross-cultural environment. One of the first "Next Steppers" is under missionary appointment. Many NS participants go on to AIM. Two participants were just recently approved. There is an immense need for men and women Next Steps participants. The harvest is huge and workers are limited. Opportunities are endless.
For further information, contact the following: Pat Morgan – Administration including application processing: pmorgan@upci.org; Tia Reynolds – Promotions and Social Media for Next Steps and AIM: treynolds@upci.org; and Jim Poitras – Director of AIM: jpoitras@upci.org