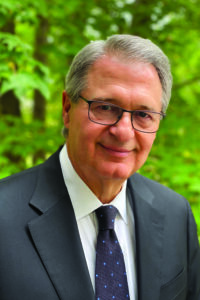 Someone is Praying | Written By Stephen H. Judd 
You can't hear them, but at this very moment, someone is praying!
A little boy who is feeling the hurt of rejection by a mother that has abandoned him to live with a man that won't have anything to do with her son. A small girl who has been repeatedly abused by her mother's boyfriend. An aging grandmother who is struggling to take care of her daughter's teenager who was orphaned when her parents were killed by a drunken driver.
They cry out to God in pain, and they pray desperately that God will help them.
Will their prayers be answered?
 For sixty-eight years, Tupelo Children's Mansion has been answering God's call to bring healing and hope to families and children in need. The need today is greater than ever before.
Will you be the hands of Jesus and answer their prayers today?
Your gift will help us to provide a sheltering environment for some precious children who – through no fault of their own – have found themselves deprived of the love that every child longs for and deserves. As I write this, several new children are settling into their new home at the Mansion and adjusting to their new surroundings. A sibling group of four just arrived here a few days ago from dire and threatening circumstances. I'm sure you understand that I can't share all the heartbreaking details.
Your generous gift of $25, $50, $100, $250, or whatever you can afford, will help us save another child that is in need of a safe place and a loving home like the Mansion.
 Will you be the answer to someone's prayer today?
Please give today by giving online at www.mansionkids.org. Thank you in advance for answering a prayer with your gift. You are helping a child overcome the past and giving hope for a brighter future!