Charlotte City Council Rejects LGBT Non-Discrimination Law
After hours of contentious debate on March 2, much of it centered around the use of bathrooms by transgender citizens, the Charlotte, North Carolina City Council voted down several LGBT non-discrimination ordinances, according to the Charlotte Observer. If passed, restrooms in both public and private businesses would have been required by law to adhere to the transgendered ordinance.
Before the final vote, council members had removed the section of the ordinance that would have allowed transgender people to use the bathroom of the gender they identify with. That issue drew the most vigorous opposition from dozens of speakers.
"All over the world, there are restrooms for men and restrooms for women," said one Republican council member. "It does not place an unreasonable burden on them and it does not stigmatize them."
But even with the bathroom portion removed, the council remained divided. Several council members had said they were opposed to removing that part, which would also have applied to locker rooms and showers, because it weakened the ordinance.
"I cannot see why City Council would even consider this," Franklin Graham, president of the Billy Graham Evangelistic Association wrote on his Facebook page. "It is not only ridiculous, it's unsafe.
"Common sense tells us that this would open the door, literally, to all sorts of serious concerns including giving sexual predators access to children. It violates every sense of privacy and decency for people of both sexes, adults and children."
The 6-5 vote is the second time in two decades that Charlotte has rejected LGBT-inclusive protections. LGBT advocates are condemning the vote. If passed, Charlotte would have become the first city in North Carolina to pass LGBT-inclusive public accommodations and other protections.
* * * * * * *
Pew Surprised by How Many Americans Want Religion Back in Politics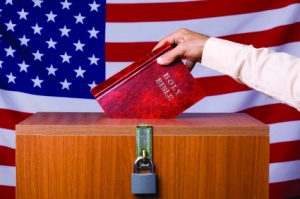 More Americans want more religion in politics, according to a new Pew Research Center study exploring the "growing appetite" for churches endorsing political candidates and other intersections of church and state.
While three out of four Americans (72%, a record high) believe that religion is "losing its influence on American life," a majority of Americans (56%) also believe this shift has been for the worse. White evangelicals are the most likely to view the change negatively (77%), but the majority of white mainline Protestants (66%), black Protestants (65%), and Catholics (61%) feel likewise.
Gregory Smith, Pew's director of U.S. religion surveys, recently previewed a number of what he called the study's "surprising" and "interesting" findings. Fewer Americans now believe churches (and other houses of worship) should stay out of politics. About half (49%) also now believe that churches should express views on social and political questions, an increase from 43 percent in 2010.
While white evangelicals are most likely to support churches voicing political opinions (66% in 2014, versus 56% in 2010), support increased most among white mainline Protestants (49% in 2014, versus 35% in 2010). Support among black Protestants—two-thirds of whom are evangelicals, according to Smith—increased from 53 to 58%, widening the gap between how black and white evangelicals view the question.
While most Americans still believe churches should not have the legal right to endorse candidates, support for such pulpit endorsements has notably increased—including one-third of Americans overall, and a roughly 50% increase among the religiously unaffiliated, or so-called "nones." In 2010, 26% of the religiously affiliated and 15% of the "nones" said they would favor churches publicly backing candidates; in 2014, the percentages increased to 35 and 23%, respectively.
In the one statistic to combine evangelicals across ethnic groups, one in three evangelicals said it has become harder to be an evangelical in recent years.
On the increasingly prominent question of whether business owners opposed to same-sex marriage should be required to provide flowers, food, or photography for such weddings, Pew found that Americans are evenly split over the answer: 49% believe all businesses must serve same-sex weddings; 47% believe business owners should be allowed to follow their personal religious convictions. White evangelicals were the lone group where the majority sided with conscience of the business owner (71%); in contrast, a minority of white mainline Protestants (49%), Catholics (40%), and black Protestants (37%) agree.
Despite occupying opposite sides of this particular debate, white evangelicals (82%) and black Protestants (77%) were both more likely than other religious groups to believe homosexual behavior is sinful.
* * * * * * *
Florida Man Kicked Out of Planet Fitness Twice for Wearing Pro-Life T-Shirt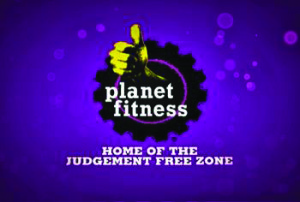 A man in Florida was asked to leave a Planet Fitness gym on two separate occasions because other gym patrons found his pro-life t-shirts offensive. Mike Amoroso's first shirt read, "Abortion kills a person." When a worker at the establishment asked him to change his shirt or leave, Amoroso complied. He came back the next day wearing a shirt with a softer pro-life message: "Pray to end abortion." Again, Amoroso was told his shirt was offensive.
Amoroso said, "She told me, 'I am very sorry. We have someone who is not happy with your shirt. Someone is offended by your shirt.' I said, 'You know, I wear them all the time.' She said, 'You'll have to leave,' and I left."
Planet Fitness said that all of its gyms are independently owned, and it would not claim responsibility for the incident which Amoroso says is in violation of Freedom of Speech.
"At Planet Fitness, we are committed to providing a comfortable and welcoming environment for everyone. The majority of Planet Fitness clubs, including this location in Orange City, FL, are owned and operated by individual franchisees. The dress code policy is enforced at the discretion of club staff and the local franchisee," the company said in a statement.
* * * * * * *
Supreme Court Set to Hear Church Sign Case
A tiny church in Arizona will soon have its case heard by the Supreme Court. Good News Presbyterian Church is going against the town of Gilbert to challenge the town's restrictions on signs.
Good News Presbyterian is made up of a few dozen people who gather at a senior center and rely on signs to point residents in the direction of their meeting place. According to Gilbert's town code, the church may only set up signs 12 hours before a service. The signs also have size requirements and cannot be larger than six square feet. Other signs in the town, such as political campaign posters, are permitted to be up to 32 square feet and have stayed up for five months in some cases.
Arguing that the town codes were in violation of freedom of speech, Good News Presbyterian's pastor, Clyde Reed, hired lawyers from Alliance Defending Freedom to take the case. Previously the case went to the U.S. Court of Appeals for the 9th Circuit, which ruled in favor of the town.
Judge Paul Watford disagreed with the ruling, saying that the code considers political speech more valuable than other speech "and therefore entitled to greater protection from regulation than speech promoting events sponsored by non-profit organizations. That is precisely the value judgment that the 1st and 14th Amendments forbid Gilbert to make."
* * * * * * *
A Christian florist and grandmother who declined to provide flowers for a same-sex wedding because of her Christian belief in traditional marriage has been fined $1,001 by a Washington court and will be held liable to pay the legal fees incurred by the gay couple, which could "devastate" her financially.
70-year-old Barronelle Stutzman, the owner of Arlene's Flowers in Richland, WA, was found guilty of violating the state's non-discrimination law in February, after referring Rob Ingersoll and Curt Feed to another florist when they asked her to provide the floral arrangements for their wedding.
* * * * * * *
Recently on the Today Show, host Matt Lauer interviewed one of the wives of a Navy Seal killed, along with the U.S. ambassador in Libya. Lauer asked what she would say to her children about their dad and how she would want them to remember him.  Her answer was, "his love for Christ," and then continued on with a few other things. Later, on the MSN homepage, when replaying the story, they edited the "love of Christ" out. When asked why, they stated it was because using the word Christ might offend someone.