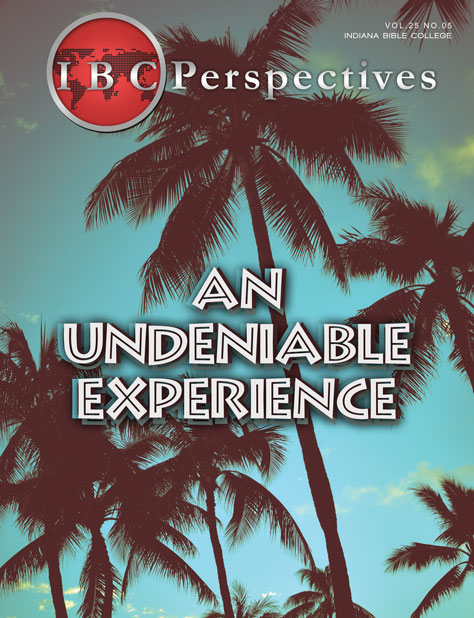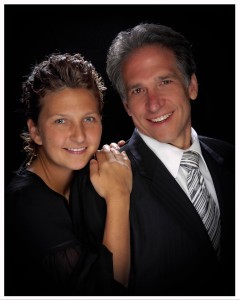 "An Undeniable Experience" Pastor David Myers, Palm Bay, Florida
It's an undeniable experience. With its beautiful weather, natural resources, its many outdoor recreational opportunities, and an A plus rated School system, Palm Bay, often referred to as Florida's best kept secret, is a virtual paradise in Central Florida.
What is not a secret is the First Pentecostal Church in Palm Bay, Florida. With a rich heritage, dating back to the late sixties, a small group of believers laid a solid foundation that enabled them to reach for the future. Today, with over one thousand members, First Pentecostal Church of Palm Bay, with an anointed, energetic, worship team, is an undeniable experience. "The passionate worship from our worship team spills over into our congregation and without fail as we begin to worship God, his spirit fills the sanctuary," says Pastor David Myers.
Rev. David Myers is the senior pastor of the First Pentecostal Church in Palm Bay, Florida and a former Constitutional Law advocate defending churches and ministries whose religious liberties are being challenged. David and his wife Aimee are blessed with identical twin sons, Gregory and Luke, and a beautiful daughter, Sophia. He graduated Summa Cum Laude with a Bachelor's degree in Systematic Theology from Southeastern University in 1994 and then graduated Cum Laude with a Juris Doctorate degree from Barry University School of Law in 2000.
In 1997, He studied at Oxford University in Oxford, England. In 1998, he studied at Trinity College in Dublin, Ireland under U.S. Supreme Court Justice Antonin Scalia, and in 1999, at McGill College in Montreal, Canada under U. S. Supreme Court Chief Justice William Rehnquist. ….More

Vickie Oliver, Groverport, OH — Teaching our children is such an important ministry and requires us to give our very best. I like to involve the children's senses of sight, touch, hearing, and even smell when presenting a lesson. We must be creative and use methods that will keep their attention. I personally love object lessons and storytelling. After we've prepared a lesson, nothing is more important than creating an atmosphere for Jesus to move ….More

An Unbroken Church
Bro. Thomas Weisser, tell us a little about yourself and your ministry.
I have traveled extensively throughout the United States and overseas for 35 years teaching and preaching predominately on Apostolic history and doctrine. I have also written eight books, the most notable being After A Way Called Heresy. I continue to travel full time.
There has been some controversy of late over the origin and succession of the Church. What's your opinion on this topic?
"Upon this rock I will build my church; and the gates of hell (death) shall not prevail against it" (Mt. 16:18). In John, Jesus claimed to be starting a kingdom that was not earthly, but heavenly (John 18:36). In Matthew, He stated unequivocally that death would not prevail against it. He declared that all power in heaven and on earth was His (Mt. 28:18). Jesus' self-assigned task is to build His Church. If He has all power, what could stop Him from doing what He said He would do?
At the beginning of the Church, "the Lord added to the church daily such as should be saved" (Acts 2:47). To assert that this stopped somewhere along the line after the Church began would be denying the power of God to build and preserve. Gamaliel, a leader among the Jews in the first century, cautioned his fellow leaders to leave the early Church alone. He declared that if this new group growing in the area of Jerusalem was of God it would not be stopped. …..More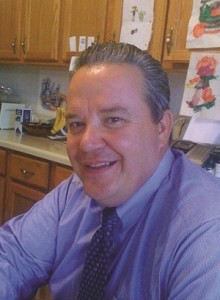 Secret Prayer  by Danny St Clair
"As a deer panteth after the water brook, my soul, O God, panteth for thee" (Psalm 42:1). There was something in the heart of the Psalmist that wasn't content to simply exist. There was a passion in his heart for the presence of God. Oh for a church, for a ministry that would desire something more than just going to church, just going through the motions, but for a people in this generation that would make up their mind: "Give me a passion, O God, for Your presence!"
God honored the mere 120 that climbed up into that Upper Room who — not even knowing what to expect — had a burden and a passion to get into the presence of the Lord. They turned their world upside down. Likewise, a generation of people somewhere in this 21st century is saying, "I won't quit until I get into the presence of the Lord!"
The greatest dilemma of the church is not buildings; it's not programs; it's not even good church. The greatest dilemma of the church is prayerlessness. The church at large is very anemic. There is life, but little life-sustaining force that can help us to overcome sin and live in a state of commitment, to love our brother, to hunger for revival. The church is anemic in the area of prayer. Busyness, carelessness, materialism, and all sorts of other excuses, but no real reasons, filter through our minds and tell us we don't have time to pray. But I declare we don't have time NOT to pray. If there ever was a world that needed a praying church, the church needs to pray right now.  ….More