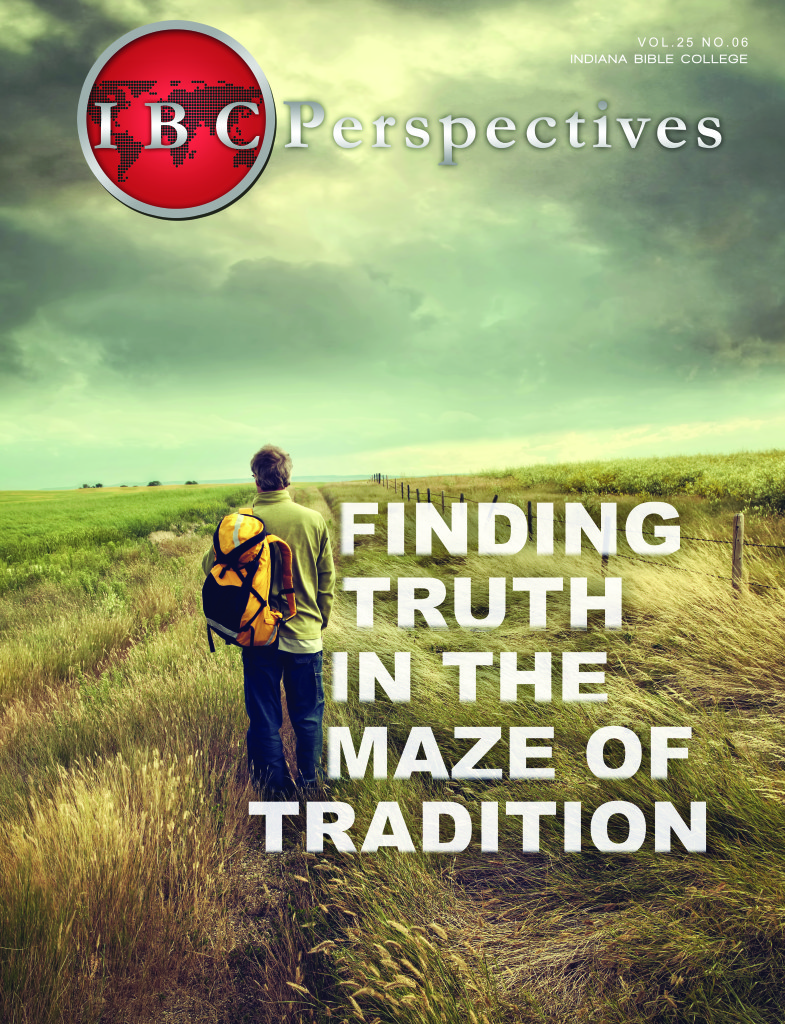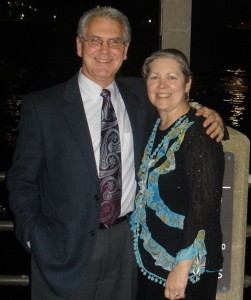 "Finding Truth in the Maze of Tradition" Pastor Marty Johnson, Camden, TN
"Our aim is to enlighten the thousands of perplexed and bewildered souls who are earnestly seeking, amid the maze of men's traditions, to find the true doctrine of our Lord Jesus Christ. Our commitment is to continue to reach out to our city with the soul saving, life changing message of Acts 2:38" — Marty Johnson.
Bro. Johnson, his wife, Dellona, and two sons, Kevin and Kyle, came to Camden, Tennessee in 1985. For the past 30 years, under the leadership of Pastor Johnson, the church has experienced continual growth. The future only looks bright for the First United Pentecostal Church of Camden!
Principles of Growth and Revival
The most important keys to having a growing church, in Pastor Johnson's opinion, are prayer, fasting, outreach, personal evangelism, follow up and good teamwork. "I personally place evangelism as a top priority," he said. "God never intended the Church to just maintain what we have, but I feel that God wants us to grow spiritually and numerically. We should consistently be doing our best to reach as many people as we possibly can. Reaching the lost and looking for an opportunity to be the witness God wants us to be should be our top priority each and every day."
Pastors and churches have various methods for increasing attendance. "For our particular area, I have found that the most effective tools have been one-on-one personal evangelism, knocking doors and Bible Studies. Following up on visitors is a must," he said.
Some evangelism methods the Camden church currently uses are Bus and Jail Ministries, Saturday visitation and door ….More

Burrell Crabtree, Benton, AR – I have been involved and watched as family members helped their parents navigate their later years. I've listened as adult children unburdened their hearts about people trying to take advantage of their parents and their struggles to caution their parents. There are kind, honest caregivers. However, I've seen situations where younger housekeepers or caregivers prey on a kind and generous elderly person to marry them to have control of the elder's assets. Thankfully, in these situations, the children  ….More


Dealing with Depression
Sis. Vicki Leonardson, tell us a little about yourself and your ministry.
I have served as full time Music Minister for 14 years at Calvary Gospel Church in Madison, WI, pastored by Bro. Roy Grant. My husband, Scott, and I have been married for 34 years. He serves as Worship Leader at Calvary. We have one daughter, Scotia, and one son, Dayn.
Scott and I are part of a team that has been ministering to a struggling community for about three years. Once a week we have Family Night in the community room. Our worship services include demonstrating the steps of worship (very important for folks who aren't accustomed to Pentecostal worship), prayer, Bible classes for children and adults and fellowship afterward. We are witnessing healings, deliverances, and people being filled with the Holy Ghost.
Please share your testimony of how God brought you out of depression.
I thought I knew God before. Raised in a pastor's home by wonderful parents, I was taught by example how to pray by them and my grandmothers. However, somewhere along the path of my life, I listened to the lies of the enemy and began to suffer tormenting depression.
The symptoms began with three months of complete sleeplessness. Sleeping pills didn't help. I felt like there was a huge boulder on my chest at all times, making it difficult  …..More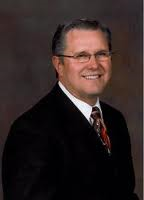 A Pea Patch Perspective
I am reading today from 2 Samuel 23: 11-12, "And after him was Shammah the son of Agee the Hararite. And the Philistines were gathered together into a troop, where was a piece of ground full of lentils: and the people fled from the Philistines. But he, (Shammah) took his stand in the midst of the plot, defended it and struck the Philistines; and the Lord brought about a great victory." I come to the pulpit primarily with our young ministers in mind, and I feel that every one of them needs to consider what I shall preach today. In our text, the lentils were nothing more than peas; it was just a patch of peas, so I preach today on a "Pea Patch Perspective."
I stand today to declare that Apostolic ministry needs a divine impartation, divine saturation of the spirit of Shammah. In a spiritual climate of compliance, compromise and cowardice, my burden of this moment is for a fresh baptism of conviction, courage and boldness. The result of the prayer of the early apostles in the book of Acts 4:31 was this.   ". . . And when they had prayed, the place where they had gathered together was shaken, and they were all filled with the Holy Spirit and began to speak the word of God with boldness."
I am going to preach today that before we leave this afternoon, we're going to pray again for a baptism of boldness, and a saturation of Apostolic authority that will send us out of here strong in the Lord! I'm talking about a baptism ….More